Sage has announced the acquisition of CakeHR, the cloud native HR software for small business. Terms of the agreement were not disclosed but this would have been a much smaller acquisition than that of Intacct in 2017. In July, HR Bakery Ltd re-allocated shares worth just over £1 million, perhaps as it prepared to be purchased. CakeHR has around 27,000 users worldwide. It is unlikely that its revenues are much more than the same amount. What multiple it achieved on those revenues, Sage seems reluctant to reveal at the moment.
For Sage, this adds an HR solution for its smaller customers. It means that with Sage Accounting + Sage Payroll + Sage CakeHR they now have a complete suite for small businesses. This compares to their mid market offering of Sage Intacct + Sage Payroll + Sage People. With the divestment of Sage Pay it now has complete cloud native solutions for both small and mid sized businesses.
Why CakeHR?
CakeHR is mainly found in Latvia, despite the UK company listing. Kaspars Upmanis, CEO and Norbert Erts, CMO are listed as co-founders on the CakeHR website. It has offices in London, Estonia and Latvia with most staff based in Latvia.
Sage might have considered some of the other cloud native HR solutions out there such as Breathe, CharlieHR or PeopleHR. However, while these address a similar market and also have international customers, only CakeHR is multi-lingual already. The others may have been more expensive.
What isn't clear is how much localisation is in place for each of the countries that Sage might want to sell it into. However, that it supports multiple languages is an advantage. Sage Intacct has been hampered by its lack of internationalisation. To date it has only formally launched in Australia and the UK. Language is the main barrier for further expansion. Though Sage is working on this.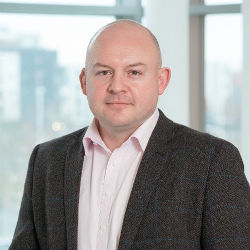 CakeHR also has an open API approach. It currently has integrations to G Suite, Slack and Zapier, the latter enabling further connections. Sage can easily integrate its own products using the open API. Sage plans to offer CakeHR in 2020 to its own customers, one assumes once those integrations are complete.
Lee Perkins, Chief Product Officer at Sage, said:"Building and acquiring great technology to help accountants and businesses focus on what matters most is a critical part of Sage becoming a great SaaS company.  CakeHR provides easy-to-use cloud-based HR services that help businesses drive productivity and provide great experiences for their people.  As with our recent acquisition of AutoEntry, we have been hugely impressed with the people and technology at CakeHR, particularly their ability to enable employees to self-manage, and are delighted to welcome them to Sage."
Why Sage?
From the CakeHR point of view this will provide a vehicle for it to rapidly expand internationally. In a post on LinkedIn Upmanis shared his thoughts about bootstrapping a business noting: "SaaS is slow so prepare for a long journey… You have to realise that with SaaS you're not building a business of today — you're building a business of the future."
One way to accelerate is to find a sympathetic partner to help accelerate that growth. Sage has a vibrant channel ecosystem and a direct sales team. Through its experience with Sage People it knows how to support an HR business. It seems like an ideal exit for Upmanis. His team will have roles in a larger company, with the chance of further advancement. In a blog announcing the acquisition Upmanis said: "Since the beginning, our goal has always been to simplify HR and become the leading HR platform for businesses around the world. Now, being part of the Sage family brings us closer to achieving that goal."
Another advantage of the deal is that while CakeHR is hosted on AWS in Ireland, Sage will be able to provide economies of scale into other AWS data centres. This is becoming more important as more and more countries are requiring PII data to be held in country.
What does this mean
This is a clever move by Sage. It has bought an application that it should be able to roll out to all of its target regions fairly quickly. There are natural synergies between CakeHR and Sage Payroll especially. There still several questions for Sage to answer.
Will Sage rename CakeHR? Which applications will CakeHR integrate to? It will clearly become part of Sage Business Cloud but will it provide an upgrade path to Sage People in time? How localised is CakeHR beyond the UK?
Regardless, with the divestment of its payments business Sage is already looking a more focused organisation and this latest acquisition strengthens that view.