Chainstack's new automated onboarding process for Corda Network reduces the time taken for enterprises to access the Corda Network. The objective is to facilitate enterprise participation in the Corda Network.
"Our overall goal at R3 is focused on streamlining legacy processes to bring enhanced efficiency and cost savings. Chainstack's automated onboarding solution will enable R3 to roll those benefits out to more businesses worldwide, more quickly. We look forward to welcoming more firms into our growing roster of partners as more companies realize the potential of blockchain technology" said Cathy Minter, CRO at R3.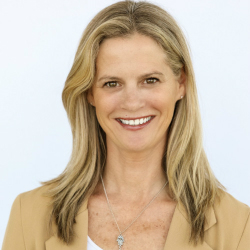 Chainstack's onboarding tool
Chainstack's new identity management and automated onboarding – for both Corda pre-production and the production networks – aims to make it easier for enterprises wishing to access the Corda Network. This complements Chainstack's existing suite of development tools – that alleviate a variety of different challenges enterprises face when building solutions on Corda, spanning:
infrastructure deployment
orchestration
CorDapp management.
By making available such tools, Chainstack reduces the overall time spent building, monitoring and supporting custom blockchain solutions. The price is participation in the Software-as-a-Service platform. This should be up to 99% cheaper than an enterprise doing it independently.
"We are thrilled to contribute to the growth of Corda Network's user base. The role of onboarding is crucial to the value of a network because it limits its ability to scale and therefore its potential network effect.
"Without an easy and automated way for consortiums to onboard new members, companies are required to undergo costly bespoke integrations that can take months to complete. This is simply not a viable way for networks to scale, especially if the goal is to achieve mass adoption in large networks" said Laurent Dedenis, CEO and co-founder of Chainstack.
Corda Network
R3 is an enterprise blockchain software firm working with a global ecosystem of more than 350 participants across multiple industries from both the private and public sectors. Launched in January 2019, Corda Network is the underlying, open shared blockchain network linking participants using either version of R3's Corda platform:
Corda, its open source blockchain platform
Corda Enterprise, its enterprise-specific commercial version.
Once on Corda Network, participants can interact and transact with any other participating business networks and entities on the network. To do requires applications built on Corda, known as CorDapps. The effect is that businesses can:
create and transact with trusted partners
interact with other participants already on the shared network (ones they may not have interacted with before).
Enterprise Times: what does this mean
Since around 2015, there has been a many-fold increase in ecosystems relevant to enterprise blockchain developers. The advancement of technology platforms and development tools is accelerating enterprise adoption.
To meet growing enterprise interest, Chainstack is extending its existing R3 relationship. Chainstack's new process enables enterprises to deploy a node onto Corda Network, where:
the Corda Network assists businesses to transact with other businesses (irrespective of which version of R3's blockchain platform they are running
Chainstack's automated process reduces the time and effort required for enterprises to deploy a node onto Corda Network.
That said, before joining the Corda network, all participants must have their identities verified by the Corda Network Foundation. While this is an independent not-for-profit that manages Corda Network, it does introduce an – albeit one-off – extra stage of verification.