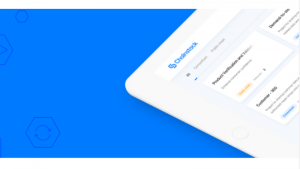 Chainstack, a blockchain Platform as a Service (PaaS) vendor, has released its managed Corda service. Chainstack's platform enables enterprises to deploy multiple cloud-based Corda nodes – reducing the time to deploy a blockchain node to a matter of minutes.
Todd McDonald, Chief Product Officer and Co-founder of R3, adds: "The applications being developed on Corda by our ecosystem are some of the most innovative enterprise blockchain solutions in the world. There are CorDapps designed to account for a whole range of business challenges, across a wide variety of sectors.
"Chainstack's managed Corda service will enable more efficient access to our platform and we look forward to the working developments to come from this."
The challenges enterprises face
Corda is one of the protocols of choice for some of the largest blockchain-based enterprise projects and consortiums to date. Users include HSBC, Mastercard, and Singapore-based Project Ubin.
R3 partners, enterprises, and governments wish to deploy Corda networks with a minimum of effort. Now, with a minimum of clicks, they can build and scale solutions on Corda with significantly less time, effort, and resources. This drastically simplifies partner and developer training needs. In turn, this enables them to dedicate more time to building working solutions instead of maintaining networks.
Chainstack and Corda
Chainstack offers a multi-cloud, multi-protocol PaaS which claims to facilitate the building, deployment and management of decentralised networks and services. The decision to launch support for Corda extends Chainstack's commitment to simplifying and accelerating enterprise blockchain adoption.
By optimising and automating infrastructure deployment and orchestration, developers and enterprises can experiment with a variety of leading enterprise blockchains – including:
Ethereum
MultiChain
Quorum.
For enterprises the asserted attraction is this can occur:
on multiple clouds (both public and private)
with minimal operational infrastructure cost, maintenance or risk.
In the R3 context, Chainstack helps to scale Corda networks to production while providing:
complete orchestration
improved reliability
a higher level of security.
Built on the latest release of Corda 4.1, developers can expect to:
create their own private networks for testing environments in minutes
install CorDapps on their nodes instantly.
Though continuing investment with R3 (according to Chainstack) additional features and support will come over the next few months, including the ability to:
join existing public Corda networks
manage identities on the network
automate network orchestration via an API.
Laurent Dedenis, CEO and co-founder of Chainstack said: "We have seen some of the most advanced enterprise blockchain usage on the Corda platform and are thrilled to be able to support this thriving ecosystem.
"By making it simple for anyone to start building and deploying CorDapps, we hope we can deliver value to all customers and partners building on Corda. It is extremely exciting to be a part of its growth."
Enterprise Times: what does this mean
R3 sells 'enterprise blockchain'. One of its attractions is its global ecosystem. It has more than 300 participants across multiple industries from both the private and public sectors. These participants develop on:
Corda, its open source blockchain platform
Corda Enterprise, a commercial version of Corda designed for enterprise usage.
If the Chainstack claims are accurate it enables an enterprise to experiment in a flexible, and multi-cloud/multi-chain, environment without all the cost and hassle of trying to put the infrastructure together themselves. This has both a singular allure and discouragement:
the concept of 'someone else doing all the heavy lifting work' must inevitably appeal
the opportunity to acquire a real depth of enterprise understanding of the implications and operational practicalities of blockchain reduces.
Deciding between these is not easy. Prima facie the allure of a Chainstack approach should win out, not least because it involves the least cost. But not possessing deep knowledge has deep drawbacks.