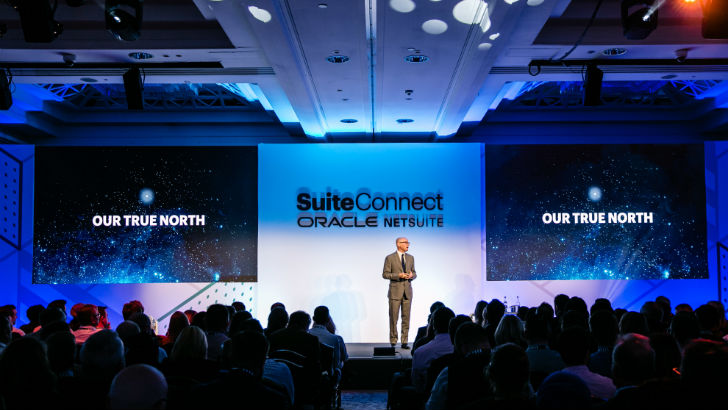 NetSuite held its annual SuiteConnect London event this week. The room was packed despite it being half term. Nicky Tozer talked about the sustained growth the company has achieved since the Oracle acquisition. The company now has more than 18,000 customers globally of whom 99% transact in multiple currencies.
NetSuite introduced several customers onto the stage. Tim Buckley, eve sleep Senior Systems Manager spoke about how the company had moved from spreadsheets and manual processes to capturing and fulfilling orders with no human input.
In a press release Chris Green, Senior Product Manager at eve sleep commented: "At eve sleep, we are on a mission to unleash the power of sleep wellness to the nation, from the products we create right through to delivering a first-class customer experience. We are delighted to work with NetSuite as the platform allows us to gain greater visibility into our supply chain and order management, while seamlessly automating tasks that previously took days to process."
eve sleep is also a customer of Dell Boomi. It has used that software to integrate NetSuite ERP, CRM and StockIQ  to connect the front end to the back end operation. Buckley added : "Boomi does all the grunt work now, the process runs at 04.00 in the morning now. We can focus on the bigger tasks at hand. We can look forward and improve the company."
Adam Taylor, co-founder of Petshop.co.uk also explained how using the full NetSuite solution, including ecommerce, WMS and CRM, has enabled his business. Cara Naden, director at Zero Carbon World also spoke about the non-profits drive to bring charging stations to all locations in the UK to promote the use of electric vehicles and thereby reduce carbon emission. Enterprise Times later spoke to Naden and will cover Zero Carbon World in another article.
The final guest customer and key note speaker was Bruce Dickenson, lead singer of Iron Maiden. At least one of Dickenson's companies is a NetSuite customer and he gave an engaging talk  about "passion, integrity and communication are key to growth."
Levelling up your business
Evan Goldberg founder and EVP NetSuite equated growing your business to playing computer games. The idea of levelling up takes hard work but the rewards are there for those that succeed. To unlock the growth business needs a three pronged approach; control, visibility and agility. Each is important.
Companies need visibility of the past, present and future. Goldberg spoke about the recently updated SuiteAnalytics module that adding pivots and charts. It can now deliver the insights that companies need.
Control has also been enhanced, especially on the supply chain side. NetSuite has added the Supply Chain Control Tower and the advanced projects budgeting with a new work breakdown structure.
Agility is delivered through the flexibility that NetSuite offers. This is something that Taylor from Petshop.co.uk has leveraged frequently. Taylor commented: "We have been able to manipulate it to do what I want."
How will NetSuite help?
To assist companies on this journey NetSuite also announced the release of three additional SuiteSuccess solutions. These help to accelerate deployment of NetSuite in specific industries.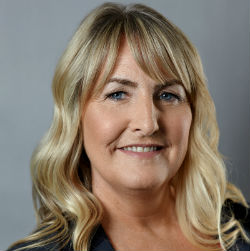 Nicky Tozer, VP EMEA, Oracle NetSuite noted:  "Running a business can be overwhelming, particularly when there is so much economic and political uncertainty about what the future holds. At times like this, it's even more critical to have full visibility and control across all key business operations. The latest updates to the NetSuite platform build on our deep industry expertise and demonstrate our commitment to providing UK and Irish organisations with a blueprint for growth that will help them take their business to the next level."
SuiteSuccess for Wholesale Distribution: Includes ERP, financials and advanced inventory capabilities. These enable small to mid-size UK wholesale distribution organisations to have full control and visibility across complex supply chains. It also helps increase efficiencies by automating key business processes.
SuiteSuccess for Manufacturing: Delivers an agile path to cloud for small to mid-size manufacturers. It gives a single view of customers, orders, items and inventory. It also provides a real-time platform to monitor all operating channels. New features include specific to work orders and assemblies. These enable manufacturers to tackle challenges that arise from inefficiencies in their supply chain.
SuiteSuccess for Social Impact: Helps UK and Irish nonprofits increase their impact and measure the outcome of their initiatives. It streamlines business processes and helps them focus time and resources on their core mission.
NetSuite announced SuiteSuccess for manufacturing at last years event. However, a NetSuite spokesperson point out that these new solutions are more focused and specifically targeted at small to mid sized organisations.
Enterprise Times: What does this mean
SuiteConnect is gathering momentum. Each year it seems larger than the year before. Enterprise Times spoke to several customers and partners who has each found the event worthwhile attending and sponsoring. The sessions during the day were well attended and the Expo hall was busy before, during and after the end of the day.
This is not an event that is likely to drop from the calendar. In time it could develop into a SuiteWorld event outside the US especially if the growth that NetSuite talk about continues. The event team has now moved on to Paris to deliver a similar if smaller event there.
As NetSuite continues to grow, it will be interesting to see where it will hold the event in 2020. It seems to level up the event each year.