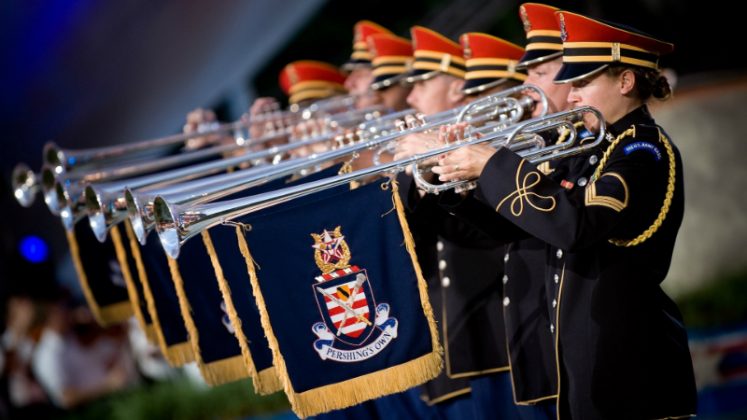 Sage has finally launched Sage Intacct onto the UK market. Sage Intacct is a cloud native mid-market ERP solution that competes effectively in the US in the mid-market sector. Is this just another piece of American software parachuted into the UK market?
When Sage acquired Intacct a little over 2 years ago there were a lot of promises made from both sides. To date the noises coming from both Intacct side and the Sage side have stated that those commitments have not just been honoured but exceeded. Rob Reid, former CEO of Intacct and now in a senior position at Sage, confirmed this two weeks ago.
On the eve of this announcement Enterprise Times talked to Sabby Gill, EVP and MD UKI Sage and Dan Miller, VP, Product, Sage Intacct about the product and launch. ET began by asking Gill how important this announcement is. Gill answered: "Intacct is the most strategic thing we have got going on in my business at this moment in time."
Existing customers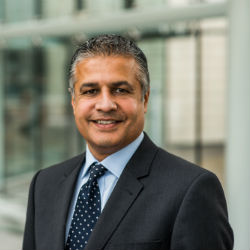 Intacct already has some customers in the UK but none headquartered here. ET asked Gill 'were there any customers yet?' Gill responded: "We do have a couple in pipeline. We do have one particular customer, 4C Insights. They have operations in the UK and four other jurisdictions globally, they do a lot of their consolidation using Intacct. They will now be able to use leverage VAT and MTD directly from within Sage Intacct."
Perhaps surprisingly 4C Insights is not using the new full UK version of the solution yet. This may be because Sage Intacct has recently set up its new hosting environment in Dublin. Gill is also considering whether Brexit means they might need an environment in the UK as well in 2020, but no decision is yet made.
ET asked Gill whether Sage Intacct replace legacy systems at existing customers?
"No, there may be existing customers who sit in those industry verticals who have been sold Sage 50 (or Sage Live) product, but they are not legacy. They are still being supported, they are still in operation. If we believe that the customer has outgrown the products that they are already on and Intacct is a good solution then we will look to target them, market to them and try bring them over to Intacct, but it will not be our primary route market, that will be new business."
Gill omitted to mention what will happen to the older solutions that are no longer developed. It seems though that sensibly Sage will focus its efforts on its chosen verticals. Perhaps addressing those customers on a case by case basis when they operate in one of the chosen markets.
Approach to market
Sensibly Gill realizes that not only Sage Intacct is a market leading product they have achieved this with a honed marketing engine that has a very clear focus. It is a change in approach for Sage, Gill acknowledged this
"Where Intact do extremely well is when they focus on verticals. We looked at where they have been successful, for example:  Software as a Service, Professional Services, non-profit and Financial Services. But when you think about financial services you think about where they have been really successful in things like wealth management. Even below that it is private equity, in wealth management in financial services. We know all the customers that are headquartered in the UK and those are the customers we are going to go after. "
Gill explained his go-to-market strategy as having several routes to market. First, he is investing in a direct sales organisation. This will be headed by Kevin Male, VP UKI at Sage Intacct. Male spent more than five years at Workday, and also worked at Epicor (though not at the same time as Gill), SAP and Oracle. In addition Sage will leverage the new Sage Intacct UK partners. Also, experienced North American marketplace partners that have a presence in the UK will be part of the go to market.
In time Sage will no doubt add additional partners to the Sage Intacct Channel partner ecosystem. This may include some experienced partners in the US who could take advantage of the opportunity.
A new strategic partnership and more verticals
A fifth vertical that Intacct is likely to target is hospitality. This is also where one of the six launch channel partners Percipient focuses. Other channel partners are likely to focus on other microverticals that are within their expertise. The remaining five partners are: Acuity Solutions, Baldwins, Ion, itas and Solutions for Accounting. Chris Stock, managing director at Percipient commented: "We are delighted to expand our product portfolio and to be chosen as one of Sage's lead partners in this exciting launch. Through the delivery of Sage Intacct we look forward to bringing its proven best-in-class cloud accounting capabilities to the UK market to benefit our customers, in our key sectors."
Sage has also signed a strategic partnership deal with PWC. PWC will assist Sage with customers who need change management as part of a digital transformation program. Marco Amitrano, UK and EMEA Head of Consulting PWC will sit on the launch panel on Thursday. This is an important relationship and catapults Sage Intacct to a higher level of importance with the Tier one SI in place. Gill described the relationship as: "A match made in heaven."
Compared to some historic Sage product launches, this is to be relatively low key. There will not be a national marketing campaign with ads splashed in national newspapers. Gill's focus is on spending money where only his target audience will learn about Sage Intacct. This is a sensible approach. It may change in a year when he has customer advocates, but for now Sage needs to grow the business.
Bringing the best of Sage and Intacct together
It became clear during the conversation that while Sage Intacct has learnt from Sage during the process, the reverse is also true. Gill said: "We have taken the playbook from North America where they have been successful, partner programs, industry verticals and we are reutilising that in the UK. We can be laser focused about going after the customer in the UK."
Sage Intacct is not multi-lingual (yet) though it has been converted from US English to UK English. That localisation continues with VAT and other reporting requirements out the box, including MTD which is live. Gill expects HMRC to update its site now the product is launched.
Another example is the relationship it has with accounting organisations. In the US it is the only preferred Financial Management solution named by  American Institute of Certified Public Accountants (AICPA). It is looking to build a similar relationship with ACCA, though whether it will receive such an endorsement in the UK is not known. Gill did note that "On our panel when we do the official launch on Thursday is Helen Brand who is the CEO of ACCA. " It will be interesting to hear what she has to say.
This localisation is evidence of the good working relationship between Sage and its acquisition. Miller commented: "This is one of the best forms of collaboration I have seen in my career, leveraging the Intacct teams expertise in cloud and financials along with Sage expertise in what is going in in the UK market with compliance, in banking and payments in this region.
"We have brought together teams from across the globe to make sure we are putting our best foot forward to deliver. We don't want this to be a US product dropped into the UK market. That is not our intent at all. Our intent is to drive customer satisfaction for UK customers."
It was interesting to note that Gill is not just targeted on sales. He is also using the same metrics that Intacct uses in the US to judge success. ET asked Gill what a successful 2020 would look like. He replied: "We have a financial plan, for me I need to make sure I achieve those numbers. Have we deployed, do we have live customers, do we have the same stats as the US around customer satisfaction and deployment. Can I, in another year, have customers who will stand up and talk about the successes they have had in the deployment."
Marketplace technology partners
Sage Intacct has a large and successful marketplace yet the press release makes no mention of any specific marketplace partner. ET asked Gill what the strategy on this was.
Gill replied: "If we believe that the solution that we are pushing forward with requires a Kimble, a Salesforce whether it requires any other marketplace partner that is what we will go to market with rather than have a generic solution that says every single marketplace partner is going to come to market in the UK."
In fact there is a first cohort of marketplace partners that Sage intends to work with in the UK. These include:
AR/AP: 2C Processor, Stampli, Yooz, Tipalti, EFT Manager, Beanworks, DRAYCIR
Time and Expense management: Nexonia
Project Management: Kimble, KeyedIn
Financial Close: FloQast, BlackLine
Not for Profit: Martus
CRM: Salesforce, Sage CRM
Budgeting and Reporting: IDU, Prophix, Host Analytics
Middleware: Workato
Marketplace partners are excited by the prospect. Mark Robinson, CMO at Kimble commented: "We think that the combination of Sage's market strength in the UK, and Intacct's leading mid-market products will mean Sage Intacct will have a big impact. Kimble's UK market dominance, our international joint references and the comprehensive Kimble-Intacct Connector will allow both companies to capitalize on a best of breed, tightly coupled offering".
Added to the above list is Sage People which will be present at the launch event on Thursday. Sage Intacct recently announced a tight integration with Sage People to enable a joint go-to-market solution in the mid-market.
Enterprise Times: What does this mean
This is without doubt the most important launch for Sage in a long time. Unlike Sage Live, this is a product that is proven in its home market and a recognised leader. Within the chosen verticals, organisations will now have another option to consider. Launching a product on this scale is not easy. It is clear that some last minute tweaking is being done on the deals and the messaging. That is not surprising. However, over the next few months Sage will need to demonstrate that it is delivering.
One of the signs that not everything was ready for the launch date is the lack of live customers. It is surprising there are no beta customers available for comment. 4C Insights are not yet live on the full UK version despite having used Sage Intacct for some time. It appears they hope to be soon, from what Gill said. Sage will need to address this lack of customers quickly.
Alongside Sage People these are the only cloud native products in the Sage stable for the mid market (It also has Sage Accounting for smaller businesses). Aaron Harris, Chief Technology Officer, Sage, commented: "Sage is committed to providing every customer, including finance leaders, with the tools and technologies they need to thrive every day. The successful internationalisation of Sage Intacct will empower our global customers to accelerate growth, streamline financial processes, and deliver the operational insights needed to scale their business."
Neither Miller or Gill would be drawn on where next. It seems likely that the Canadian market will benefit from the taxation rules developed for the UK. The product is already sold there but has limitations. Additionally it may looked to South Africa as another anglophone country.  Intacct is already working on the multi-lingual version. This is  one of the questions ET will ask Sage again.