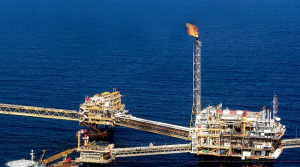 Standard Chartered Bank has announced the successful execution of a pilot transaction for PTT Group (PTT International Trading Pte Ltd) and IRPC Public Company Limited with this first cross-border Letter of Credit (LoC) being issued over the Voltron blockchain platform for the oil industry. In its (Standard Chartered's) view, this paves the way for the transformation of documentary trade.
Mr Noppadol Pinsupa, President of IRPC Public Company Limited (IRPC) said: "Given digitisation is one of IRPC's top priorities as a part of GDP strategy – Growth, Digital and People, it is a great opportunity to work with Standard Chartered Bank on this international trading digitisation journey. This cross border LC blockchain transaction is actually one of our further steps of the blockchain utilisation apart from others. The hands-on experience of our involvement and contribution to Project Voltron in this pilot transaction will certainly bring us to the forefront of the rapid evolvement of technology utilisation to improve the transaction efficiency while reducing the processing period. We are looking forward to running and expanding our export transactions with our trading partners on the Voltron platform soon."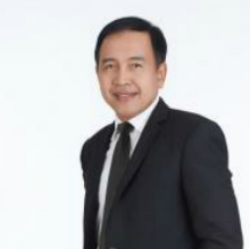 LoCs and the oil industry
Due to the significant values of cargoes in the oil industry, oil companies often rely on LoCs as a form of short-term trade finance. However, the initiating (and subsequent completion) process is:
paperwork-intensive
requires up to five days for the delivery of these documents.
This pilot involved the shipment of an oil product from Thailand to Singapore. Standard Chartered was able to digitise and simplify the end to end exchange of information between all parties in the transaction, using the Voltron platform. This included the issuance, advising and negotiation of the LoC as well as the presentation of documents.
With documents being sent electronically, all trade participants could view real time updates on the progress of the transaction. This resulted in:
a significant reduction of processing time – to less than 12 hours
greater transparency
cost efficiencies across the supply chain.
Miss Supasachi Hongsinlark, Managing Director, PTT International Trading Pte Ltd said: "PTT International Trading Pte Ltd aims to develop its business towards becoming a more digitally advanced company. Recognising the importance and benefits of using modern technology, blockchain technology is used to improve management process which increases trading efficiency and reduces turnaround time of the LC process. The system will provide more visibility to monitor trade finance flow in real time, which will improve transparency and credibility for the trading process and thus strengthen the relationship between our partners and stakeholders in the long run."
Voltron, Standard Chartered and blockchain
Voltron is a blockchain-based open industry platform. Its aim is to create, enhance, approve and issue LoCs using Corda, R3's blockchain platform. By using blockchain, trade finance enhances transparency, security and synergy across the parties and stakeholders involved.  The need for paper reconciliation disappears when the involved parties link on a platform where updates are instantaneous.
The 8 founding member banks of Voltron are:
Bangkok Bank
BNP Paribas
CTBC
HSBC
ING
Natwest
SEB
Standard Chartered.
Delivery partners include:
Voltron will improve the trade finance process by simplifying letters of credit, delivering shorter settlement times, instant discrepancy resolution and simplified sanctions screening. Voltron is inviting banks, technology partners and corporates to join the network. It recently announced the launch of its Trade AI Engine. The latter is a joint solution developed in partnership with IBM. Its objective is to enhance the client experience in trade document processing through increased operational efficiency and strengthened operational control.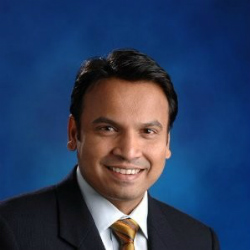 "This pilot transaction marks the first of many that will follow from our participation with Voltron to digitise trade and enhance the client journey," said Samuel Mathew, Global Head, Documentary Trade Product Management at Standard Chartered Bank. "As our clients increasingly look to technology to address the challenges of today's global trade environment, we are extremely optimistic and excited about the potential opportunities that Voltron brings to the industry with its demonstrated benefits in improved speed and reduced risks of settlement, as well as its flexibility in connecting banks, businesses and other third-party providers in its network."
In the Voltron context, Standard Chartered has also completed its first joint deep-tier supply chain financing transaction with Linklogis for Digital Guangdong, a joint venture to bring digital government services to local residents between:
China Unicom
China Telecom
Tencent
China Mobile.
Enterprise Times: what does this mean
On the one hand this pilot seems late to the blockchain game. As Enterprise Times has reported over the past three years, there are many alternatives, from Batavia, Commerzbank,  LC Lite, … and even SEB (a Voltron partner). In addition, there is intense competition from supply chain initiatives which see the trade finance aspect as 'just' another cog in the complex connections which supply chain relationships must necessarily embrace.
That said, Voltron has a broader set of banking backing than most trade finance blockchain initiatives. It also:
uses an accepted blockchain platform (R3)
is working with Corda as well as Bain and CryptoBLK
avoids trying to create all within a single financial institution.
From the Enterprise Times viewpoint, this suggests it has more chance of success with bank cooperating rather than competing: they will need those resources against the like of TradeLens, SAP and others.