Upland has announced the recategorization of its solution portfolio into seven distinct suites of products. Customer will be able to buy products individually or bundled together within each of the seven suites. Underpinning each of the seven suites is the Upland platform, UplandOne. This is the consistent service and technology elements that back up each of the solutions. It ranges from professional services and customer engagement through to the cloud technology used to support the products.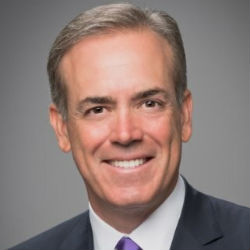 Jack McDonald, Upland's Chairman and Chief Executive Officer explained it saying: "This move to suite-focused offerings is an important new product and go-to-market strategy for Upland that represents the next logical step in our mission to become the world's leading cloud-based enterprise work management software provider.
"By aligning our product and solution offerings around these seven cloud solution suites, we're making it easier and more cost-effective for our more than one million software users to extract the full power and value of our offerings to address mission critical business challenges."
The seven suites
Upland list seven suites that form its new go to market strategy. They are:
Customer Experience Management: Enables organisations to deliver better customer experiences. Captures actionable insights through outcome-driven conversations that are dynamic, personalised and engaging.
Enterprise Sales Enablement: Automates the delivery of sales processes, activities, content, systems, and metrics to maximise every prospect and buyer interaction—from initial lead to customer advocacy.
Professional Services Automation: Delivers solutions that manage the entire professional service delivery cycle from from sales proposal to project success. It uses a knowledge-enabled platform that augments services automation with:

proposal automation,
customer reference management,
voice of the customer,
and insights-driven business intelligence.

Project & Financial Management: Enables enterprises to align projects to strategy. It helps to drive improved cost control by providing a centralised framework for demand management, resource optimisation, project delivery, and financial oversight.
Document Lifecycle Automation: Improves productivity and reduces cost by providing capabilities to digitize, organize, automate, integrate, analyze, and optimize high-volume processes.
Secure Document Services: Delivers advanced scan and fax platforms, comprehensive data monitoring and document loss prevention capabilities. It enables the automated routing of content to its final destination. All of these services delivered in a secure and compliant manner.
Enterprise Knowledge Management: Enables knowledge sharing across different departments within an organisation. by delivering the right answers to the right person at the right time.
Is this the end of a role focused view?
What isn't clear is what products actually make up each of the suites. Upland currently divides its products into another six categories. It also refers to these as solutions by role:
Project Management
Information Technology
Business Operations
Sales & Marketing
Call centre
Human resource & Legal
Within each product set there are several entries. Not every product will be appropriate for all organisation. It seems unlikely that Upland will stop marketing efforts along these lines, but there is a lot of cross over that might lead to confusion.
What is in the seven suites
Upland does state that this is more a marketing decision than anything else. Digging down into each of the categories reveals some interesting things. Within each of the suites Upland has published information around modules from its products. Each suite contains one or more modules from the following applications:
Customer Experience Management: Rant & Rave, Mobile Messaging, RightAnswers, Adestra and Clickability.
Enterprise Sales Management: Qvidian, RO Innovation, FileBound, LeadLander and Rant & Rave
Professional Services Automation: Tenrox, Rant & Rave RO Innovation and ComSci
Project and Financial Management: PowerSteering and ComSci
Document Lifecycle Automation: FileBound, AccuRoute, Qvidian and ROInnovation
Secure Document Services: AccuRoute and FileBound
Enterprise Knowledge Management: RightAnswers and Tenrox
Intriguingly there are some of the Upland products missing from this list. This includes EclipsePPM, TimeSheet, InterFax, Ultriva. Ultriva as a supply chain collaboration tool does not naturally fit into one of the categories. However, what does the decision to omit both EclipsePPM and TimeSheet mean? Are Upland looking to sell on or retire these two products?
Enterprise Times: What does this mean
For Upland, this seems a sensible decision that should help them cross sell their different applications into customers. If the sales teams are aligned with marketing, and the pricing is attractive, this could help Upland achieve better results. The solution suites provide a more complete offering into certain business functions than the original stand alone products did. It does mean that the sales teams will become more Upland and less product focused. However, an ex Tenrox employee, for example, would need training on the other applications and would need an incentive to sell them. Has Upland completed this transition work or is this pure marketing like Sage Business Cloud?
The list of products also includes its most recent acquisition Adestra and its largest ever in Qvidian. What it has done is bring together the disparate solutions under a single umbrella. What it now needs to prove is that the solutions actually do work together and deliver something greater than the sum of the individual parts. Will they be a magnificent seven for Upland – only time will tell. One hopes it has more success than Sage Business Cloud.