The Montecito Fire Protection District Board of Directors has authorised its Fire Chief to draft a memorandum of understanding to proceed with a Community Microgrid efforts to support its Fire Protection District headquarters and fire stations.
This Community Microgrid represents the first building block in a Montecito Community Microgrid Initiative. The intention is this bring renewables-driven resilience to Montecito – enabling critical facilities (like fire stations, emergency shelters, water and communications infrastructure) – to remain online indefinitely, even during extended grid outages.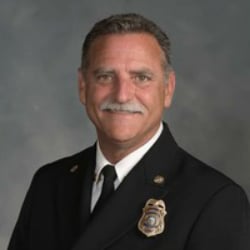 "We are excited to explore renewable energy opportunities through a Community Microgrid approach that will make the Montecito Fire Department and the community more resilient," said Fire Chief Chip Hickman.
"The Fire Department is all too familiar with the dangers posed by extreme weather events like the Thomas Fire and the subsequent debris flow. This modern energy system will enable us to better serve the Montecito community, as well as provide much-needed redundancy to our essential service."
Setting the scene
In December 2017, the Thomas Fire burned >300,000 acres and devastated parts of Ventura and Santa Barbara Counties (in California). The fire:
claimed two lives
destroyed over 1,000 structures
burned trees and other plants.
The latter mattered. Tree and plant roots had stabilised the hillsides surrounding Montecito, an unincorporated area in southern Santa Barbara County. In just five minutes in January 2018, >12mm of rain fell over those destabilised hillsides. The result was a flow of boulders, trees and 15+ feet of mud in some locations. These traveled downhill at >30kmh, subsuming pretty much everything and taking 23 lives. The flow destroyed 100 homes and damaged 300 more.
The case for Communuity Microgrids arises because both the fire and the subsequent rain-induced debris flow evidence a need for energy resilience. This is, after all, a disaster-prone region where the devastated areas lie within the Goleta Load Pocket, a region that spans 70 miles of coastline encompassing the cities of Goleta, Santa Barbara (including Montecito), and Carpinteria. Because the Goleta Load Pocket is a highly transmission-vulnerable region, this community can benefit greatly from the resilience provided by local renewables.
Community Microgrids and MicroGrids
A Community Microgrid:
is a coordinated local grid area
has one or more distribution substations
can support high penetrations of local renewables and other distributed energy resources (DER), such as energy storage and demand response.
Community Microgrids represent a different approach to the design and operation of the conventional, power station-supported, electric grid. They rely heavily on DER to:
achieve a more sustainable, secure and cost-effective energy system
providing indefinite, renewables-driven backup power for prioritised loads.
By leveraging a high penetration of local renewables and other distributed energy resources Community Grids achieve a desired level of:
grid reliability
power quality
resilience.
This includes the ability to create islands for critical loads using monitoring, communications, and controls (MC2). Doing this, exploits efficient load design including local balancing and load flattening. The 'product' is:
a reduction in high cost peaks and transmission costs
a scaleable solution spanning one or more substations.
It is the latter point which has particular significance. A traditional microgrid covers a single customer location (or, possibly, a small number of adjacent locations):
has installation behind the meter (on an owner's property)
delivers benefits for that single customer (in effect doing little for the 'grid')
is expensive to replicate and requires implementation at each individual location.
provides limited backup power (and only to single location or customer)
offers a minimum of sharing.
Bigger issues
The United States, for example, designed its power system, built now on century-old technology and approaches, to deliver electricity from large, remote power plants across significant distances to the cities and towns where the consumption of electricity occurs. Centralised generation offered a superior approach for a vastly improved power system. This is a pattern repeated across most of the industrial world.
Yet renewable energy, in the form of wind and solar and backed by modern storage techniques (Australia), enables new ways of thinking about electricity (and, conceptually, other utilities). However, utility executives and policymakers have proved reluctant to embrace local renewables. Many fear that the existing power system cannot reliably integrate distributed energy generation.
The effect is that grid reliability concerns have limited local renewables. Worse, without empirical proof that a power grid can integrate greater amounts of local renewables in a cost-effective manner, the reluctance to move forward with renewables slows any transition toward a clean energy future.
The Clean Coalition
To overcome this reluctance in the USA, and to demonstrate the technical and economic feasibility of high penetrations of local renewables, the Clean Coalition established the Community Microgrid Initiative. The Community Microgrid Initiative is designed to achieve Community Microgrid demonstration projects which prove that:
local renewables connected to a distribution grid can provide at least 25% of the total electric energy consumed
maintaining grid reliability and power quality is possible.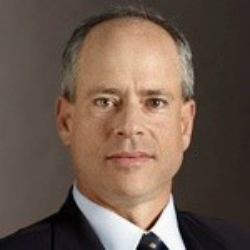 The Clean Coalition hopes that, in the USA, such Community Microgrid demonstration projects will facilitate its vision – a move to at least 25% of all electricity coming from local renewable energy sources.
"The Montecito Fire Protection District Board's unanimous approval of drafting an agreement for a Community Microgrid is a major milestone in moving this Initiative forward," said Craig Lewis, Executive Director of the Clean Coalition.
"In casting a vote to move forward, the Board has demonstrated a keen understanding of the unparalleled economic, environmental, and resilience benefits that a Community Microgrid will bring to Montecito."
Enterprise Times: what does this mean
The Montecito Community Microgrid Initiative is one of these demonstration projects. But it goes further and deeper. Its purpose is also to enhance survivability, the capability of a local 'area' to sustain its facilities in the event of disaster (fire, flood, etc.).
If this seems readily apparent, now think more broadly and start to apply Community Grid principles to information technology. In many ways IT has adopted the two extremes of electricity generation:
the data centre (the equivalent of the centralised power station)
the personal computing device – PC, tablet, mobile phone (the personal grid).
Neither are hugely efficient. Some 'middle way' which combines capabilities could be interesting, for individual and for enterprises.
In one sense cloud computing supporters will argue that clouds are the equivalent of Community Microgrids. But the reality is that most cloud vendors (Amazon, Google, IBM, Oracle as well as many others) are more akin to power stations – except they consume electricity.
Might there be an alternative? Might it add blockchain or distributed ledger technologies to enhance capabilities – much as the Montecito Community Microgrid Initiative will not only generate electricity but also support the Fire Department's firefighting systems as well as pumped water pressure – and create a new model for IT?
Now, think about 5G and the new forms of edge IT that are imminent.