Salesforce has announced the availability of myTrailhead for organisations. This new solution enables companies to extend the functionality of Salesforce Trailhead to deliver a learning experience platform for their employees. The difference between an LXP and LMS is described in this blog by Jean-Marc Tassetto of Coorpacademy.
Salesforce has taken its free Trailhead offering and productised it for organisations. The price is $25 per user per month. It is available to customers with Sales Cloud, Service Cloud or platform license in Enterprise or above.
What does it do?
myTrailhead enables companies to create a learning experience similar to that offered by Salesforce in Trailhead. They can personalise the solution, creating and adding content related to both Salesforce and third-party elements such as videos and articles. Organisations can personalise the experience with the company logo making it look and feel on brand.
Administrators are able to create specific learning paths for groups of users. This can include a mix of content as Trailhead does. These are not always a linear path and can include such things as videos articles, and knowledge checks. Knowledge Checks are short questionnaires that allow the system to test how well the user understands the content. It also enables them to earn points and badges.
Administrators are able to view progress across the organisation using the app Trail Tracker. This provides insights into what points, badges and trails employees have taken. It also enables managers to provide feed back to and recognition to employees as they complete courses. It also allows paths and courses to be integrated with other Salesforce applications. The example given by Salesforce is: "if a sales rep is having trouble figuring out when to convert a lead to contact in Sales Cloud, a trail would appear that would help them learn the process."
Embracing the Learning Experience platform
As with Trailhead courses, the content is available both on desktop and mobile, a key experience for the modern LXP. This enables employees to learn both within the work place and while mobile. Thus reducing the amount of dead time they may have.
One early adopter is Accenture. Danielle Brady, Managing Director of Global Operations in Accenture's Cloud First Applications group commented: "myTrailhead enables us to scale learning in a way that works well for our Salesforce consultants on the go. They love that learning is broken down into small increments and the sense of accomplishment they get from earning points and badges along the way."
Why is this important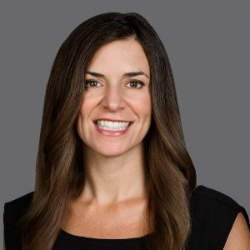 Sarah Franklin, EVP of Developer Relations and GM of Trailhead, Salesforce commented: "Business leaders recognize that investing in their people and building a deep culture of learning is a key strategy to moving their company forward."
That view is backed up in research by Josh Bersin who commented: "…some employees spend a lot of time on the job learning (and some do not). And those that do are measurably more engaged, productive, and successful than their peers." That research showed how much better engaged heavy learners (> 5 hours learning a week)  are compared to light learners (<1 hour):
74% more likely to know where they want to go in their career
48% more likely to have found purpose on their work
39% more likely to feel productive and successful
21% more likely to be happy at work
47% less likely to be stressed at work
The move to continuous education for both employees and people in general is also advocated by Lynda Gratton, co-author of "The 100 Year Life". Bersin's research provides evidence that organisations can benefit from increasing employee education. Salesforce has now delivered a solution that enables its customers to educate employees continuously.
Organisations can take myTrailhead and create paths for such things as onboarding. They could add compliance training with points and badges to promote competition between employees through gamification. There are more 500 modules on Trailhead. This allows it delivers the ability for departments to create focused paths for employees that use Salesforce. Organisations can draw from both technical courses such as Blockchain Basics to soft skills like Cultivating Equality at Work.
Enterprise Times; What does this mean
With the launch of myTrailhead Salesforce has launched a product onto the education market that could easily compete with existing vendors. That it is only available to existing customers may disappoint some. However, what is doesn't offer is integration to training outside of the Salesforce ecosystem. There are no partnerships as yet to other learning content such as that provided by LinkedIn Learning.
Integrating with third party content would increase its attractiveness to organisations and mean that multiple subscriptions to LMS solutions are not required. For companies that embrace the concept of educating employees this will be a welcome addition to their Salesforce portfolio, though it will not be a cheap addition, especially without additional content. After all, most of the content is already available free to employees through Trailhead.