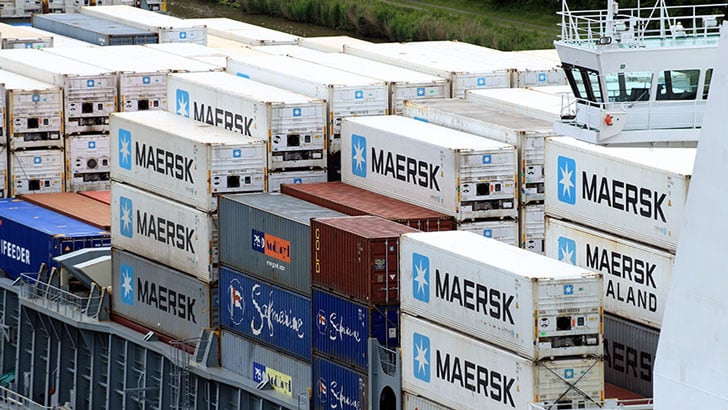 Maersk and IBM have formed a global joint venture to use blockchain to improve global trade and digitise supply chains. This is not the first time these two giants of their respective industries have talked blockchain. Back in March 2017, the two companies announced plans to collaborate on a blockchain solution for global supply chains. This latest announcement is an extension of that work.
Vincent Clerc, chief commercial officer at Maersk and future chairman of the board of the new joint venture said: "This new company marks a milestone in our strategic efforts to drive the digitization of global trade. The potential from offering a neutral, open digital platform for safe and easy ways of exchanging information is huge, and all players across the supply chain stand to benefit.
"By joining our knowledge of trade with IBM's capabilities in blockchain and enterprise technology, we are confident this new company can make a real difference in shaping the future of global trade."
Blockchain and its potential for supply chains has become a regular new story. Governments (Dubai), multi-national conglomerates (Mahindra) and container ports (Antwerp) are all involved in their own projects. The question here is how will all of this come together. One of the big things missing from most blockchain conversations is interoperability.
What problem are Maersk and IBM aiming to solve?
The core of this announcement is that the two companies are building a blockchain-based global trade platform. Global trade is estimated at over $4 trillion and 80% of that, at some point, is moved by sea. What this platform is targeted at is removing costs, speeding up the processing of goods, eliminating theft and adding much needed transparency to the shipping industry.
The growth of shipping has seen the shipping companies invest in ever larger container vessels. Maersk Madrid, the second largest container ship in the world can carry 20,568 containers. While this has improved shipping efficiencies, losses still occur in processing each shipment. IBM and Maersk claim that paperwork is estimated to make up around 20% of shipping costs. This is despite moves to increase the amount of electronic records already in use. The expectation is that this blockchain platform will reduce costs even further.
What the two companies are planning to do is create an open platform powered by blockchain technology. It will be delivered by IBM Service and will include a range of other applications from analytics to AI. They are planning to open it up through the use of APIs and incorporate a number of open standards.
To get more on what this means, Enterprise Times spoke to Marvin Eardly, Global Trade Digitization Leader, IBM Blockchain at IBM.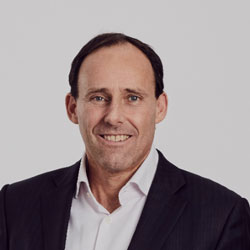 The Maersk and IBM solution
Eardly began by talking about the problems of the existing global trade systems. He told ET it was complex, paper-based, expensive to run and prone to error. He explained: "The hope in this platform we are taking to market with the joint venture is to change all of that."
ET asked how that would be achieved. Eardly responded: "We want to bring the industry together around an open and shared platform. We are looking at industry advisory board who will help shape the platform. They will provide guidance on how it should work. To make it accessible we will also drive open standards."
Lofty goals indeed. The problem here is that this is a single blockchain platform and there are already several other platforms out there. There is also an issue with the number of transactions a single blockchain platform can process per second. Eardly believes that interoperability between existing solutions and this new platform will be solved through the use of APIs.
ET asked how that would work for interoperability with other blockchain solutions such as those at Antwerp, Dubai and Mahindra. IBM provided us with a statement from Ramesh Gopinath, VP Blockchain Solutions, IBM. Last year, Gopinath recorded a podcast with ET where he talked about the Maersk deal.
With regards to our question here he said: "Interoperability between blockchain networks is going to be increasingly important as more and more blockchain solutions (move) into production. This is why we are fully behind open source standards and this is why we are behind the Hyperledger project from the Linux Foundation.
"The Hyperledger project is looking at various options for interoperability. ILP is one such protocol. The key to interoperability will be sharing identity and data across blockchain solution networks."
This sharing of data will be critical. A significant number of containers have goods from multiple shippers. Getting all of that data into the system will take time and there is the question of how many transactions each manifest will create.
Eardly doesn't see this as an issue, at least not for the first iteration of the platform.
He told ET: "There are different components to the solution. We are talking about the shipping information pipeline. The scope of this project is at the container level. We will at extending that as we find solutions." One of those solutions could be the integration between, for example, the Mahindra blockchain supply chain solution and this platform.
Has anyone committed to work with this platform?
ET asked Eardly who outside of IBM and Maersk would be on the board but during our call he wasn't able to name anyone. The press release also fails to outline the makeup of the board. However, it does give more detail on who will be the early adopters. Given the size of some of these partners, it would be a surprise if several were not announced as board members later.
In May 2017 IBM and Maersk announced their first blockchain plans. According to this press release the list of partners who have piloted the platform includes: DuPont, Dow Chemical, Tetra Pak, Port Houston, Rotterdam Port Community System Portbase, the Customs Administration of the Netherlands, U.S. Customs and Border Protection.
The release goes on to list additional customs and government authorities as well as terminal operators who have expressed interest. This list includes: Singapore Customs,Peruvian Customs, APM Terminals, PSA International and Guangdong Inspection and Quarantine Bureau. The latter will connect the platform to its Global Quality Traceability System.
What does this mean?
Speeding up global trade is a good thing. It will certainly help manufacturers and retailers who often have to pay for raw materials and goods before they get paid by consumers. However, speed is not the most interesting part of this announcement.
Global container trade has serious issues documentation. The last two years have been challenging for the container market due to trade concerns. However, it is believed that in 2016 there were over 17 million containers in the world. At any point in time around 6 million are currently in transit, the majority on ships. That means there is a vast amount of paperwork to be created and checked. This is where IBM and Maersk expect to save significant sums of money.
The number of containers in motion also leads to opportunities for theft. When added to the 10,000 containers lost at sea each year this means that the insurance industry will also be interested in this new platform. Insurance companies are already taking a keen interest in blockchain. If they can reduce loss, get more accuracy as to the contents of containers and therefore reduce their risk and liability, they will certainly want to engage.
Ultimately, however, the success or failure of this initiative will depend on interoperability. It won't just be about APIs and software updating the blockchain. There is a need to prove that this solution can interoperate with other blockchains that are also addressing this problem. If IBM and Maersk can demonstrate that capability, they will be well on the way to proving the success of this platform.