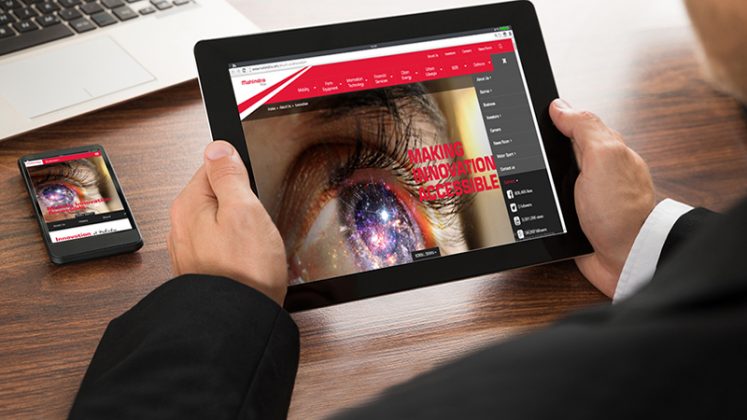 IBM and the Mahindra Group are to build a blockchain solution aimed at supply chain finance. The project is initially targeted at companies in India. IBM has already built and deployed a blockchain solution for its own supply chain. It credits that with reducing disputes with suppliers from an average of over 40 days to under 10. The project has also reduced the amount of money IBM has tied up in disputes.
Anish Shah, Group President (Strategy), Mahindra Group said: "The Mahindra Group is pioneering the use of blockchain to disrupt its traditional businesses and drive future growth. We are actively looking at other applications across the Group in financial services, auto, mobility and agritech.
"This proof of concept represents a significant step forward in making blockchain, still a new technology, a more compelling and efficient supply chain solution for Mahindra Finance's small and mid-sized enterprises loans business. Working with IBM, we will work to build, test, scale and refine this solution over time."
Blockchain providing a means to pay SMEs faster
The solution will be entirely cloud-based. Unlike traditional blockchain architectures it will not require everyone using it to have their own copy of the ledger. This is critical to making it work. It removes complexity and significantly reduces the number of ledger entries required to make it work. When finished, it will be interesting to see just how close to the IBM supply chain solution it is.
One of the stated goals is to enable Mahindra Finance to view invoices in near real-time. This will allow it to offering faster payment options to small and mid-sized enterprises. It will remove the risk of fraud that comes with invoice discounting. This in turn reduces the risk and cost of advancing money to suppliers. SMEs are often penalised by long payment terms from large enterprises. This solution offers a potential end to that problem.
This approach is also likely to gain support from the Government in India. They are currently cracking down on tax fraud by removing cash from the economy. This has had a serious impact on SMEs and individuals many of whom do not have access to banking services. It is unlikely that Mahindra Finance will pay in cash to smaller suppliers. This should drive greater use of the banking system in India although there are issues over access for the majority of citizens that needs addressing.
Conclusion
This is the 21st major blockchain project IBM has undertaken with customers and the third to focus on the supply chain. All the customers are using the Linux Foundation Hyperledger project to which IBM has donated a large quantity of code. In the press release the Mahindra Group say that they are considering extending this project to other areas if successful. It will be interesting to see how quickly this happens and how much money is released early to SMEs.