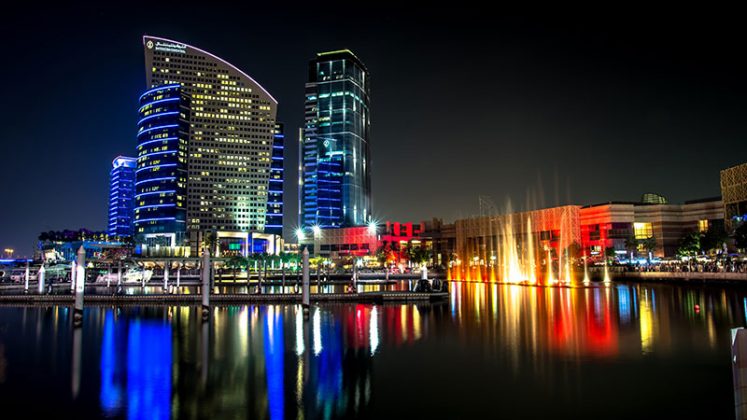 IBM has announced a collaboration with Dubai Customs and Dubai Trade as part of the Dubai government blockchain strategy. IBM will also work with several banks, shipping companies and airlines. It is aimed at delivering real-time data on the flow of goods in and out of Dubai. This deal aims to improve customs control, reduce theft and improve payments to suppliers. It is similar to the deal IBM has announce with India's Mahindra Group albeit on a larger scale.
According to Amr Refaat, General Manager, IBM Middle East and Pakistan: "IBM believes that blockchain will do for transactions what the internet did for information. Dubai is at the forefront of adopting this transformative technology as government agencies and businesses realize the need to have a shared secured ledger that establishes accountability and transparency while streamlining business processes.
"Our collaboration today with leading Dubai organizations across different sectors in trade finance and transportation will showcase how blockchain will revolutionize the way businesses interact with one another and with their customers and suppliers."
Why blockchain?
Dubai has already announced the Dubai Blockchain Strategy. It wants to see all transactions that involve government organisations use blockchain by 2020. It sounds ambitious but is part of a wider plan to be a blockchain hub for the Middle East. One part of this is to become the trusted broker at the heart of the regions import/export trade.
This makes sense and by going with IBM it is able to draw on several similar projects with which IBM has an involvement in. Last year IBM deployed its own contract management solution on blockchain. While it still declines to give accurate figure it is claiming to have reduced contract disputes. In turn this has freed up a large amount of capital that was tied up with these disputes.
IBM has agreed a similar project with Indian tech giant Mahindra Group. The goal is to get greater visibility over the entire distribution network tight down to very small suppliers. Mahindra is also involving its own finance division. They expect to be paying suppliers as soon as the blockchain contract is verified on the system. This will reduce the delay in payments for smaller suppliers and reduce their losses due to invoice factoring. More importantly it will reduce theft and losses throughout the supply chain.
Scale that up and you have this Dubai project. It involves Emirates, NBD, du, Aramex and Banco Santander. As goods move through the supply chain new blocks are added to the chain. Each one will trigger a new action. It might be a payment, a customs check, an action by a shipping company to arrange delivery.
Conclusion
All of this is good news for IBM. While other blockchain proponents are looking for business cases and models it has found one that works for it. More importantly it has found a business that sees the potential and wants the solution that blockchain offers.