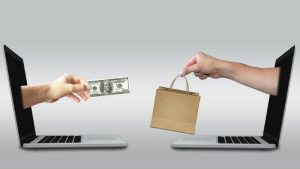 Salesforce has announced several improvements to its retail portfolio at the NRF Big Show. The announcements are mainly targeted at extending the breadth of the unified commerce capabilities within Salesforce.
They integrate Service Cloud, Marketing Cloud and Commerce Cloud with third party software. The company has also increased the integration between the products they will introduce more AI functionality for retail later this year.
Softwareadvice.com defines unified commerce as:
"Unified commerce is a business design that leverages a harmonious integration of retail processes/systems to provide full transparency of consumers on the back end and seamless customer experiences on the front end, regardless of the journey taken to make a purchase."
The tightrope of unified commerce
Salesforce has considered more of the possible journeys that customers can take and is mapping them. To do this, it is using Einstein AI and other tools. It is focusing on the unified commerce angle because so few companies have achieved it. The 2017 Salesforce Connected Shoppers Report highlighted that 55% of shoppers feel their retail experience is not unified between channels. Furthermore 63% believe that retailers do not understand who they are.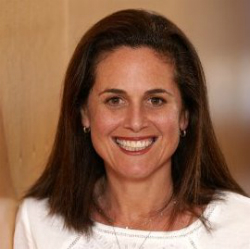 There is, however, a fine balance between personalisation and digital stalking. It is less about pushing contents that might be deemed intrusive and more about engaging with the customer to deliver an enhanced retail experience based on their desire. It can go wrong. Kashmir Hill wrote in Forbes about the time when Target identified a teenage girl was pregnant before her father knew.
Shelley Bransten, senior vice president retail industry solutions, Salesforce commented: "The world of retail that so many of us grew up in has changed in more ways than we ever could have imagined. Technology has given consumers incredible power to quickly find whatever they need, but it has become difficult for brands to keep up with those demands, and really understand the needs of consumers on an individual level. Salesforce enables the future of retail with a unified platform for intelligent shopping experiences on any channel, ensuring the fastest path to shopper success."
There is no mention of the line that can be crossed using this technology. That is not surprising. This raises the question: Is Salesforce delivering innovation for a better retail experience or to enhance corporate digital stalking?
What are the Salesforce innovations
Salesforce has announced five enhancements for retail customers. There is now a connector between Marketing Cloud and Service Cloud. It is available now at no additional cost for Salesforce users of both solutions. The connector appears to be one way with Commerce Cloud initiating the trigger when a shopper abandons a cart. In Marketing Cloud, the abandonment is noted and is followed up by an email to either remind the shopper or incentivise them to complete the sale.
This enhancement will help to complete more sales. Shoppers abandon online carts around 75% of the time according to Statista. Of those abandoned sales only a third are currently followed up by an email with the aim of completing the deal.
Salesforce has also added Instagram as a channel for ecommerce. Shoppers often use Instagram as the first step on their journey, searching for images of what they are looking to buy. Retailers can connect product catalogues on Instagram, tag products in their posts and create shoppable content that enables those potential shoppers to become actual shoppers with a few clicks. Commerce Cloud Shopping on Instagram is generally available now in the U.S.
Salesforce has also released Einstein Vision on Instagram. This extends Einstein Vision for Social Studio, adding Instagram to the products it announced in August 2017. The solution identifies brand logos and products. The data gained can drive insights into how products are perceived, potential marketing opportunities or for service issues. For example, if a recall is made on a specific product the retailer can identify users that have the product through their Instagram images. Retailers need to be careful with their use of the information they gain through tools such as these. The wrong reason for engagement might not be seen as helpful.
Communication is key
While AI driven analytics can identify reasons to engage, Salesforce can also improved communication methods for that customer engagement. LiveMessage, launched in 2014, enables retailers to engage with customers using their chosen app. This includes SMS, MMS and Facebook messenger. Salesforce will further enhance LiveMessage with AI driven bots later this year (Summer 2018). These will carry out predefined tasks such as order status, resetting a password or initiating a return. The conversation, if required, can revert to a human agent with full history of the engagement. This frees up agents time so that they can deliver an improved personal experience. Retailers can also lower costs by reducing the number of agents required.
Salesforce is also introducing Distributed Marketing for Marketing Cloud in a pilot version. It is scheduled to become generally available in February 2018. Targeted at larger organisations it allows corporate marketing teams to create campaigns that are distributed to local stores. The local stores are then able to personalise the campaigns to make them relevant for the local population.
According to the 2017 Salesforce State of Marketing Report more than half of consumers are likely to switch brands if messaging is not personalised. In fact a poorly thought out campaign can have national or international consequences. There are several examples of words used that when translated into a regional or local language has the opposite impact to that expected. For example, Tiz razors of Iran were successful with the product name meaning sharp. Export to the lucrative nearby Qatar failed as Tiz is Arabic slang for buttocks. Changes can be as simple as adjusting sales items from one selection of sports to a selection more suitable to the local market.
What does this mean
The Salesforce innovation will help drive a more intelligent and personalised engagement with consumers. There is a risk that some companies will take the insights drawn and create a campaign that steps over the mark. Marketers need caution in exercising some of these new features. However, the components that Salesforce has built should produce better, targeted and personalised consumer experiences for the Salesforce customer base. The new features also extend unified commerce deeper into new social media channels. It will be interesting to see when Salesforce extends that even further.