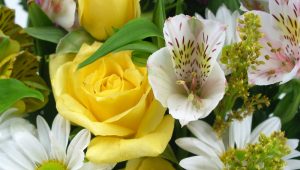 Infor has announced that Plantagen (part of Plantasjen) has selected Infor software to drive its digitalization strategy. The Nordics based garden retailer will implement Infor CloudSuite Food & Beverage, Infor PLM Optiva, Infor Demand Planner, Infor Ming.le and Infor ION. The project is targeted to go live in 2018 for 1000 users.
The announcement comes only a few years after Plantagen renewed their agreement with Visma to use their retail products. Visma was implemented across the group to consolidate its IT systems. Another casualty of this latest evolution is likely to be RELEX which the Infor Demand Planner software is likely to replace.  Correction: See Comment below
What changed?
So why has Plantagen decided to replace their existing systems only 5 years after they completed the installations? The answer lies in its rapid growth. From 100 stores in 2012 the group has grown significantly. In March 2017 it acquired SABA Blommor AB, adding 40 garden centres and over 700 points of sale, mainly inside grocery stores. Today Plantagen has 135 stores across Sweden, Norway and Finland with a wholesale business supporting approximately 600 retail location. It is that growth that seems to have created the need for further investment in IT systems.
Susanna Liljeqvist, CIO, Plantagen commented: "As a business we recognize that digitalization is intrinsic to growth, and Infor is a key part of our strategy to become a digital leader. In any retail environment, you live or die by the quality and consistency of the customer experience, and through delivering greater visibility and insights at every stage of the product lifecycle, we hope to enhance this and leverage our new capabilities to embrace a fully omni-channel business model."
Liljeqvist joined Plantagen in 2015. She was previously CIO at Filippa K, the fashion brand and retailer. Infor is familiar to her as she previously implemented Infor M3 for Fashion at Filippa K. At that time she commented: "Infor M3 is an excellent fit for the fashion industry.  Most ERP systems are heavy and clunky, but Infor M3 for Fashion is very sleek and a pleasure to work with – which in a business focused on style is an added bonus."
Infor to take Plantagen to next level
Liljeqvist previous experience with Infor has led her to look at repeating the success at Plantagen. She commented: "Infor's retail experience and cloud expertise means that we have both the scale to support our ambitious growth plans, together with the detailed insight to support the nuances of our industry sector, and in partnership, we are looking forward to the next chapter in our journey."
The Infor CloudSuite delivers functionality designed for the industry with a user experience designed by its Hook & Loop design agency. With employees expecting a consumer like experience from their corporate systems this is important. As the deployment rolls out Plantagen will deploy Infor Ion to help with integration to third party systems.
Whether Plantagen will also implement GT Nexus to assist with its supply chain unknown. That supply chain extends across Europe and Asia. If Plantagen continues to grow is almost certainly something that they will consider.
Another reason for the selection of Infor may be the plans that Ratos has for the company. The private equity firm bought Plantagen in 2016 and funded the initial expansion. If they look to grow it internationally then the multinational presence and functionality of Infor will help.
What does this mean
This is a significant win for Infor. It demonstrates its ability to meet the requirements of a modern retailer in Europe. It has had success in the US with Crate & Barrel and Nordstrom recently, as well as Travis Perkins in the UK.
Jason Berry, VP, EMEA – Retail, Infor, commented: "Plantagen has a complex retail and wholesale model, with plans to add an e-commerce dimension to provide a true omni-channel experience, so having a system which brings together all processes – from design and manufacturing to supply chain and the shop floor – is crucial in capitalizing on the opportunity and exploiting digitalization to garner market share."
It is clear that there is also a trust between Liljeqvist and Infor that has grown over time. This is something that ERP companies must take advantage of if they are to win net new business such as this . It almost certainly was a factor in the sale being made. Berry added: "We recognize that the demands of a fashion or fresh produce retailer vary significantly from a plant and landscaping retailer, and it is this understanding which has enabled us to deliver solutions which support the specific needs and nuances of organizations in different retail environments."