Infor has announced that Nordstrom will deploy Infor Rhythm for Commerce to support the company's point-of-sale (POS) system in the cloud. This is a major coup for the team of Corey Tollefson, general manager and senior vice president, Infor Retail. Nordstrom have previously used Oracle retail solutions almost exclusively. In Canada in September 2014 they deployed two Oracle solutions across the business.
Nordstrom – at the forefront of retail tech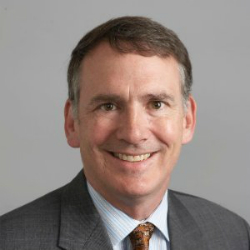 Their last POS project was the deployment of more than 1,5000 mobile POS devices to its Rack stores. The use of mobile POS devices saw a significant increase in sales. At the time, this was market leading and many others followed the trend. The backend systems were built in house, presumably on an Oracle platform. It could be that this is one of the reasons that Nordstrom has chosen to move away from Oracle. The Infor solution was selected for its capability to better manage and track information and deliver a cross channel functionality that was not possible previously.
Dan Little, chief information officer at Nordstrom said: "It's crucial that we have the right technology in place today and in the future to improve our customer experience. We're excited to move forward with Infor's cloud-based platform as it aligns well with our current needs and is an adaptable platform that can continue to evolve to better serve customers."
The Infor XI platform is what will almost certainly deliver that adaptability. Infor Ion will become the middleware that integrates the POS solution to the rest of the Nordstrom systems. From within Infor Rhythm, store associates are able to find product information quickly. They can also source inventory across the supply chain. Infor Rhythm also works from any device, mobile, tablet or desktop, falling in line with the companies digital strategy. There is little information available at the moment about the scope of the deployment and whether this is a first step on a wider move to the Infor retail cloud suite.
What will it deliver to Nordstrom
This is a difficult question to answer. No spokesperson for Nordstrom or Infor was available for comment. It is therefore difficult to understand what difference this will make for Nordstrom customers. There is also no indication when the solution will be available in stores for use either. Infor Rhythm provides an ecommerce platform, that is available on any device anywhere and it will be interesting to see how Nordstrom deploy it.
If it is available in store, will they provide sufficient WiFi for customers and staff to access it? The challenge is doing so and giving the level of customer experience that they expect. If they intend to deliver an endless aisle experience they should consider high density coverage areas or risk dissatisfaction.
Conclusion
As with previous partnerships it seems likely that Infor will work with Nordstrom to deliver a solution that meets their needs. This is accomplished by improving the core product rather than customisation. This is good news for Infor as their product will be enhanced by the project and other retailers will watch it with interest.
Tollefson commented: "In order to provide a memorable customer relationship, organizations need to provide a unified experience regardless of channel: brick-and-mortar, online, catalog and social. That unified experience builds personal differentiation in a brand and ultimately loyalty."
"Nordstrom is an example of a leading edge retailer willing to disrupt a decades old business model. Our design principles are built upon the notion that the smart-phone is the center of the retail universe and our omni- channel cloud solutions will enable that thinking. These cloud solutions are always on, always current, always enabled."
It will be interesting to see whether there is any further information available by July at Inforum, Infor's annual conference. Also, whether Nordstrom look to replace any Oracle solutions with the Infor retail cloud applications.