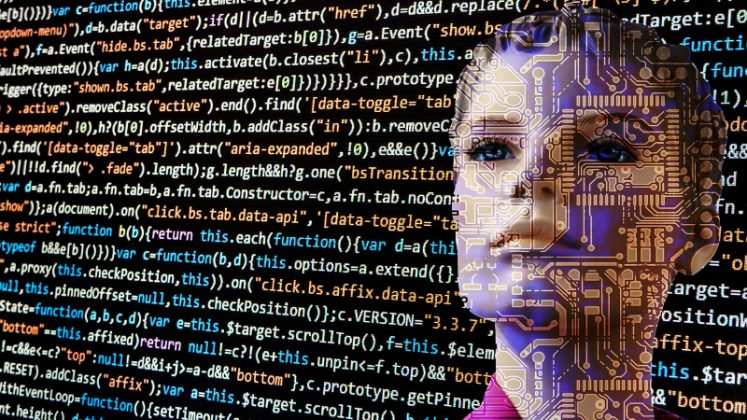 Apttus has announced that it has released Apttus Contract Management with Applied Artificial Intelligence (AAI). According to Apttus the new solution is part of their top edition and is available as an add-on to other editions. The solution uses Microsoft Azure's applied AI and machine learning capabilities to deliver several benefits to customers. These include reductions in contract cycle time, enhanced risk management and the automation of third party paper.
It often seems like every company is offering augmented intelligence, artificial intelligence or machine learning as part of its solution. It is an area that Apttus has been working on for some time. Companies that leverage AI successfully gain significant advantages according to recent research by Accenture. The research revealed the "Share-of-profit increase between baseline in 2035 and AI steady state in 2035" as 71% in construction, 55% in healthcare and 39% for manufacturing. The research covered 16 industries in all and averaged out at a 38% increase.
Mark Purdy, managing director, Accenture Research summarized: "By exploring the macroeconomic impact of AI as it matures over the next few decades, it's clear that organizations in every industry have tremendous opportunities to apply AI to unleash remarkable benefits. By optimizing processes with intelligent automation, augmenting human labor and physical capital, and propelling new innovations, AI can drive dramatic and long lasting profitability and economic growth."
So is the new Apttus solution delivering what Purdy foresaw?
What does the new solution deliver?
Apttus cite four separate features that deliver advantages to legal teams using the new solution.
Agreement risk management: The AI scans contracts highlighting terms that are known to be high risk. These could include such things as:
Revenue leakage and cost overruns
Scope creep and quality failures
Damage to business
Loss of intellectual property
Loss of bargaining power
The AI analyses terms within the contract comparing them standard template agreements to highlight exposure. Financial calculations are not yet included within the solution. It is also unclear how Apttus will grade the risks.
Contract cycle time reduction: This is an interesting feature that promises much. The current system just checks for the optimal clauses and languages. It identifies which clauses are most likely to get approval and, in making recommendations, seeks to reduce the lifecycle of contracts. As Apttus assimilates the data it could start to make recommendations based on specific companies, lawyers and other factors. It could pre-populate contracts with preferred terms such as "hold harmless".
Clause recommendation: This seems intrinsically linked to the previous advantage. Apttus claims it delivers alternate word choices and clause suggestions within contracts. The aim is to improve Legal Ops productivity, but it is unclear of the scope of these recommendations and whether it is for new types of contract or merely to complete existing ones.
Third-party paper automation: Third party paper contracts are often the bane of a legal department. They consume the most time to analyse and approve. Organizations that use them see this is one of the most significant areas that the Apttus AAI helps with. It maps business terms and clauses between the third party paper and the company legal playbook. This accelerates the process. It enables phrases or words to be exchanged, drafts reconciled and to send contracts for approval in a far shorter time. It is as if the legal department has created the contract in the first place.
Will AI replace lawyers
No, according to Kirk Krappe, CEO at Apttus. "While it can be a risky move to appear to replace lawyers with machines, maintaining Apttus' reputation as a leader in software innovation has always required a certain level of risk taking. To be clear however, while the development of Contract Management with Applied AI is another example of Apttus moving the industry forward, the solution itself truly enhances the value of legal teams.
"Law departments can not only simplify their business practices, but they can now also speed them up, giving users back valuable time to work on strategic initiatives instead of monotonous tasks. This trend is one to be embraced, not avoided, as it allows companies to accelerate the speed of doing business – and ultimately increase an organization's bottom line."
Companies that spend an extensive amount of time drafting contracts will see analytics and AI in the contract drafting process deliver significant advantages. The Apttus solution will not replace all the lawyers. In fact the setting up of this solution will take careful thought. It will also involve a professional services engagement from Apttus according to Steve Feyer, Senior Product Marketing Manager, Apttus. Once implemented the cost savings could be considerable. Especially if it allows a company to either reduce its legal costs or apply them elsewhere for bigger benefit.
Is it available now?
According to Feyer the solution is GA from 21st September. There were two Lighthouse customers though unfortunately neither were willing to be quoted in time for the initial launch. This is no doubt disappointing for Apttus. That only 2 customers tested the solution may indicate that the market is not clamouring for this tool. In comparison the incentives solution they recently launched had around a dozen early adopters. The solution is available to customers using Apttus on both Salesforce and Microsoft solutions.
What does this mean
Apttus make a tenuous claim in the press release that it is the only CLM product to offer applied AI to achieve the vague goal of improving efficiency. Seal Software delivers machine learning and AI functionality to contract discovery and integrates with several CLM solutions include Apttus. ThoughtRiver recently launched Review, a solution to assess legal contracts. Other companies such as SpringCM and Ultria talk about Contract Lifecycle Management but do not appear as advanced as Apttus in promoting it around their product developments.
It is still early days for AI in CLM. Apttus is forging a path in both automation and analysis for legal teams across a broad set of industries. It will be very interesting to see the benefits that the early adopters realize. If their stories are compelling then Apttus is in a very strong place to capitalize on a rapidly increasing market. Automation and artificial intelligence are encroaching on the legal departments. This solution will only improve and widen its appeal to companies across several industries.
Apttus will also release a white paper entitled Contract Management with Applied AI Makes Legal Professionals More valuable (registration required) to support the release. This paper delivers more insights into the benefits that AI can bring legal teams.