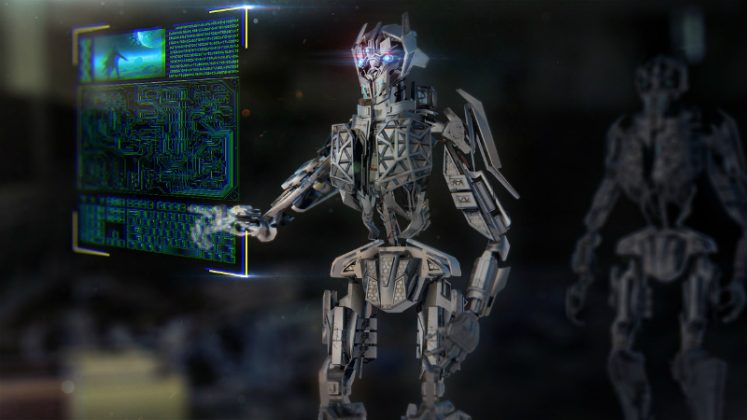 ThoughtRiver has launched a new AI solution to assess legal contracts. The solution, called Review, is said to be able to assess a contract up to 60 times faster than a paralegal. It is also said to be 30% cheaper suggesting that its hourly rate is quite rapacious. The solution builds on ThroughRiver's existing Contextual Interpretation Engine called Fathom. This uses machine learning of legal knowledge to analyse legal text.
Review adds a new visual dashboard and reporting capabilities to Fathom. This is designed to make it easier and quicker for legal firms to find the hidden problems in contracts. Interestingly it is not being offered as a cloud service to businesses or consumers. Instead it is being targeted solely at the legal profession.
According to Tim Pullan, ThoughtRiver's founder and CEO: "A typical large organisation can have more than 100,000 live contracts across its suppliers, contractors and partner networks. It is impossible for any legal team or chief executive to have a complete birds eye view of the current state of play when it comes to contracts. The harsh reality is that an organisation only realises that there's a problem with a contract when something goes wrong. Our system allows a rapid and accurate assessment of contracts a company is processing and it quickly identifies which ones may need further review."
Not targeting blockchain and smart contracts
This solution seems to be targeted at traditional contractual relationships. Digging out the nasty small print and understanding the complexities of supply chain contracts is good news for many companies.
However, Blockchain is looking to simplify and change the way contracts are created. It introduces smart contracts which are contractual clauses that are coded into the blockchain. They are designed to be triggered automatically on set conditions which means that the quality and accuracy of the coding is essential. It is disappointing that ThoughtRiver has decided not to look at this especially given its focus on the supply chain. This is where blockchain is beginning to be seen as a significant technology shift.
What does this mean?
Fathom and now Review are very interesting products. They show that machine learning and AI-based systems have a real business benefit. Contractual law is one of the most complex and difficult areas to understand. ThoughtRiver is removing the mystic and cost from making sense of this for businesses. Importantly, it is also providing access to legal services in this area to smaller companies by bringing the cost down.
It has also joined the GDPR gold rush by targeting the fear of large fines that many companies have. It's press releases seem more focused on this than on understanding other areas of contract law. Despite this, any service that lowers the cost of getting valid legal advice and prevents companies from falling foul of a regulator is to be welcomed.