Krow software has announced the latest release of its PSA software. The version 21 release comes with the marketing slogan of a next generation professional services automation suite. However, while there appear to be significant improvements to the functionality, there is nothing to suggest that it is a substantial leap forward for the software. Especially that is when compared to its competition.
So what is in the new Krow software version
Krow has improved the suite in several areas: Resource Management, proporsal Management, Contract Management, Times and Expenses and Invoices. It has also improved the integration with partner accounting products. The details below, while included in the latest press release. contain updates included in both Version 20 and 21 releases. Krow has a rapid update cycle, every 1 to 2 months at the moment.
The resource management area appears to have had the greatest changes. It is now possible to compare internal, external and contractor resources using a Kanban interface. Users can also filter and search resources based on multiple criteria and then book them to projects. There is a new effort based scheduling functionality that a project office can use.
The proposal management solution will now populate projects once contracts are agreed. The data transferred includes resources, rates, costs and billing data. This reduces data entry errors and ensures that project managers are able to manage project risk better. There is a new contract management module that helps organisations track service contracts. While the functionality appears flexible without an in depth analysis of the capabilities, it is difficult to judge how comprehensive this is.
Punch time entry is now supported and expenses now supports multi currency with some flexibility for exchange rate usage available. The invoice creation solution is also improved, including support for customer fields and line item taxation.
For more information the release notes can be found here.
Integration improvements
What Krow doesn't have is a finance solution. It therefore integrates to several. These include Sage Intacct, Sage Live, Oracle NetSuite, Quickbooks, Microsoft NAV and Xero. The latest release includes a seamless and realtime synchronisation of billing data information to these 3rd party accounting solutions. It also synchronises project data to productivity suites such as Jira, NetSuite OpenAir, ZenDesk, Slack and JIRA.
So where is Krow now?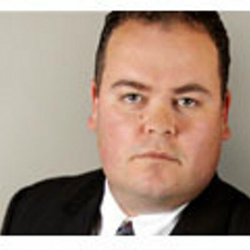 Founded in 2014 it is now led by David Vanheukelom, the founder of Vana, the HR software subsequently sold to Financial Force. Based on the Salesforce platform, the team is building out a solution that is rapidly deployed. Krow is targeting itself at FinancialForce and MavenLink as the platform of choice for professional services organisations.
This may be a bit naïve, both those products and Kimble probably have greater functionality than Krow at the moment. In fact, Krow appears to place themselves at the lower end of the market, an area that FinancialForce doesn't focus so much on.
David Vanheukelom, CEO, Krow Software commented: "The combination of an intuitive user experience, low total cost of ownership, and completeness of our vision for services organizations has catapulted Krow into a leadership position in Professional Services Automation (PSA). Organizations are increasingly placing Krow at the center of their professional services business given our proven track record of customer success and product innovation."
It is the simplicity and low price that will attract many to the evolving Krow platform. They are delivering functional improvements quickly. While their product is cheaper than most others they will need to identify a niche in the market where their product fits best.