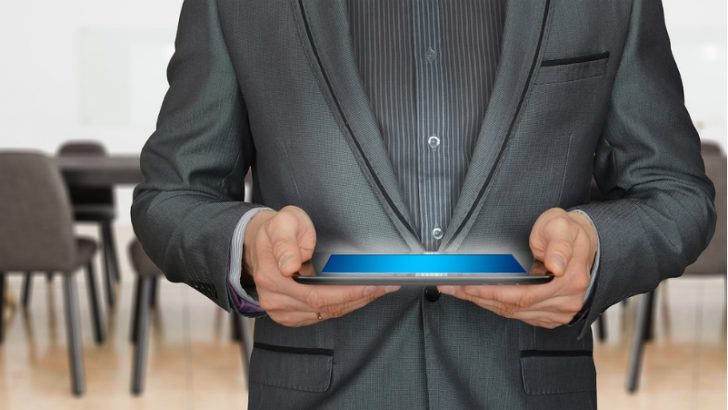 CITE Research has issued a new SalesTech research report, sponsored by SugarCRM. It's analysis of the survey indicates that businesses are reluctant "to spend money on new technology because of the impact on the bottom line." The report indicated that 63% of UK companies spend at least $1,500 on technology annually for each sales representative. This is roughly comparable to the US where 65% spent more than $1,500. However, at the upper end of the scale the difference was greater. 30% of US businesses spend more than $3,000 per salesperson but in the UK that fell to only 22%.
There were 400 respondents to the survey, 200 in both the UK and US. The respondents were all senior business professional of Vice President/Director or above. Nearly half the respondents (40%) worked in companies with between 100 and 500 employees. The rest were in larger organisations. With the sample size available the breakdown in numbers would not have shown any meaningful results. There was also no industry breakdown.
What sales technology is in use?
The survey also revealed which technologies are most important in increasing effectiveness. Not surprisingly CRM came out top (69%) with collaboration (49%) the next highest software solution. Web meeting platforms were just behind (46%) but some companies might conflate the two. It would have been interesting to know whether that collaboration was internal or with customers.
In terms of hardware there were few surprises with smartphones (59%), laptops (58%) and tablets (45%). Will tablets overtake laptops in the future? It is a trend that would be useful to know. Desktops were not listed in the report but this may be because they were not included as an answer or just missed off.
What do people want from sales technology?
The survey became interesting when it started to reveal what people want next. 69% already benefit from CRM and another 10% of respondents say they want it. The question is whether the remaining 21% don't have it, or don't think it brings value. It's a question that perhaps should have been asked.
What companies do want is enhancements to their CRM solution. Top of the pile is data enrichment services. This is good news for Microsoft potentially as another question asked what sources of information sales reps use before meetings. Top was Linked in with around 63%. The Linkedin API's do allow information about companies and individuals to be drawn back into CRM systems.  More than half of the respondents also use Facebook (53%), Google Search (61%) and Business websites (62%).
Other top desired tools include lead development applications (25%), Electronic Signature and digital transaction software (25%) and an online meeting scheduler (25%). One assumes the latter should be built into the CRM, perhaps an opportunity for Doodle?
What is stopping them?
The focus of the analysis by CITE indicates that cost is the largest barrier (48%). This is misleading. Cost is always a barrier. The decision that companies need to make is where to spend the money they have rather than moan about the lack of it. It is rare that companies have unlimited funds. Those companies that spend all their money on their sales team and none on their product will rarely succeed.
More worrying perhaps was that 36% cited concerns around security. However, without clarification of what those concerns are it is difficult to speculate why that is the case. Are companies being paralysed by their ack of trust in security in the cloud or generally? Do they not want data on mobile devices? What is their risk of data leaks? It is an area that concerns many but rarely should it be a reason not to invest.
Other reasons not to invest are the complexity (34%) of the new tools and a lack of skills to utilize them (20%). That last statistic is interesting as training should overcome that deficit. The focus for vendors such as SugarCRM should therefore be on reducing complexity by making applications simpler.
This is a trend that other software firms have recognised. Tableau's recent acquisition of ClearGraph is a direct response to this challenge. They are aiming to bring data analytics to a wider audience by allow people to use natural language with their solution rather than learn how to use it.
What does this mean?
Does this survey tell us what we already expected? In part, yes. There is a trend towards collaboration tools and expect more news around Quip from Salesforce at Dreamforce. For SugarCRM it reiterates the value and need for CRM within organisations.
The majority of respondents appear to be using a CRM solution and some more than one. The survey listed those being used as Salesforce (30%), Oracle (19%), Microsoft with Business contact manager (19%) and Dynamics (15%), SAP (19%) and SugarCRM (5%). Besides Salesforce there was no indication of whether the larger software firm solutions were cloud based and this could be an opportunity that SugarCRM look to exploit.
Larry Augustin, CEO, SugarCRM commented: "In today's digital age, technology is a crucial asset to improve the effectiveness and productivity of sales teams. However, these survey results indicate the challenges organizations are facing when it comes to evolving the way their sales teams work. It's clear there is still work to be done when it comes to overcoming obstacles and reframing how we think about technology in the workplace."
Companies clearly need to invest in technology, but they also need to understand what technology is right for them and overcome the barriers to adoption. The full survey is available by following this link and it does have some further insights.