Enterprise Times sat down with JR Rivers, Co-Founder and CTO of Cumulus Networks to talk about networking. It's a challenging part of the IT stack that has probably evolved far more than any other area. It is also an area that is constantly being redefined as companies move more and more data around and look to converge services.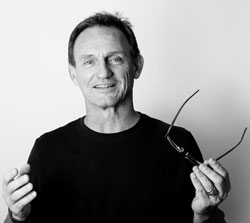 Rivers has over two decades of working on networking equipment and systems. He has also written a lot of networking software. He is seeing a significant move to new architectures as companies look to web scale IT. The problem they face is making the network more efficient.
Cumulus Networks is focused on Linux networking and this is where Rivers sees a lot of changes happening. It is bringing together the open source and the traditional networking communities. He see significant benefits for networking engineers with SDN as it allows them to see their problems in multiple dimensions.
To hear what Rivers had to say you can listen to the podcast here. Alternatively you can download it to your local machine and listen to it on your personal device. Our podcasts are also available for Android devices from play.google.com/music/podcasts. We also have a page on Stitcher that will allow you to listen to all of our podcasts.