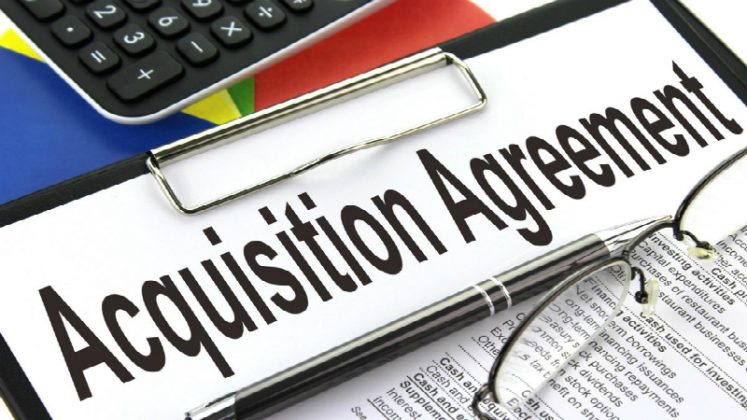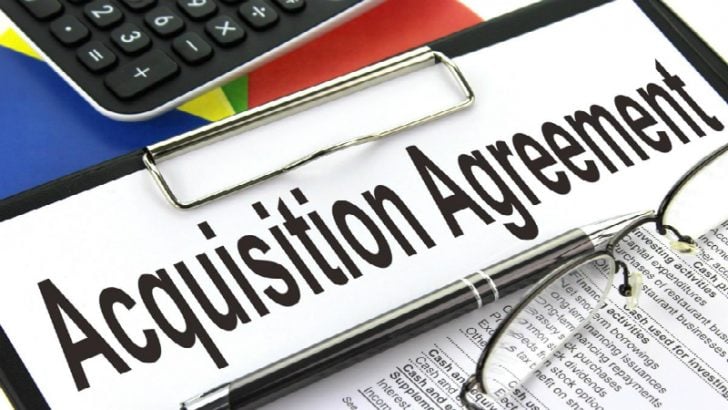 Sage has surprised the market by announcing the acquisition of Intacct Corporation for a total amount of $850million (£654million). The transaction will see Sage boost its presence in the enterprise market with the acquisition of the cloud software company.
Did Sage pay too much?
Besides the fact that this deal was kept very quiet until this announcement, the amount that Sage paid for Intacct seems a lot. With a projected annual recurring revenue (ARR) of $96 million this is a ratio of more than 8x Price/Earnings. This seems quite high. However Sage is getting a company that will deliver several benefits to them. The question is, can they can leverage those benefits in a timely fashion?
The deal is expected to close within weeks. HSR (Hart–Scott–Rodino Antitrust) approval was granted on 17th July. Sage will hope the integration of Intacct, now Sage Intacct is as smooth as that of Sage People (Fairsail). Intacct sits just underneath Sage X3 in its technology stack and while there are some overlaps in terms of competition it operates mainly in the USA in the mid market. For Sage, Intact gives them three key advantages.
The Salesforce angle
It provides a mature accounting system that is integrated into Salesforce. Intacct currently competes with the likes of NetSuite and FinancialForce. While Sage will probably not invest as much in Intacct as Oracle are in NetSuite it will probably gain a stronger relationship to Salesforce in time.
This is a threat and an opportunity for FinancialForce. Fred Studer, CMO at FinancialForce commented: "Sage's acquisition of Intacct is another indication of market maturity and it is not unexpected to see consolidation. It validates market interest and business value in cloud ERP and backs up the interest we are seeing. Any market mergers and acquisitions create uncertainty for the customers involved and we see this as a tremendous opportunity for FinancialForce as we deliver our differentiated value and help our customers drive speedy success."
We agree with Studer's view on consolidation in the market. Recent months have seen several acquisitions: NetSuite by Oracle, Assistance Software by Unit4, Deltek by Roper. However, Sage managed the transition of Sage People well and Intacct appears unchanged in terms of the people and short term strategy. In the longer term Sage has committed to internationalise the product. This will enable Intacct to reach into countries where they currently have no presence. It will be an interesting challenge for FinancialForce as to how they compete with the rapid internalisation that both Intacct and NetSuite will now benefit from.
The risk for Sage is that they now have four products in their cloud portfolio Sage One, Sage Live, Sage Intacct and Sage X3. Only Sage Live sits actually uses the Salesforce platform, the others merely integrate with it. How easy will it be for customers to migrate between the products as their mature? While Sage can share the expertise, it is yet another platform that they need to develop for. Over the last few years Stephen Kelly, CEO has gradually streamlined the portfolio. This acquisition seems to expand it once again.
Breaking the mid market
What Intacct offers is a group of channel and industry relationships that Sage doesn't have in the US. Bringing those channel partners into the Sage fold should eable Sage to boost sales of Sage X3 in its chosen verticals. If Sage Intacct can persuade companies of the benefits around Sage People and Sage X3, this could be a significant boost to the UK-based company.
Intacct is also the preferred partner of financial applications for the American Institute of Certified Public Accountants (AICPA). This relationship with that body is something that Sage has never had and will no doubt hope to leverage. Interestingly it is one of the reasons that could see the acquisition become a success
Culture
Over the last few years Kelly has instilled a startup culture within Sage. Internally it feels more like a cloud company than the accountancy firm it once did. Its heritage though is still firmly based in accounting. This is echoed by Intacct. Founded in 1999 its software is built on sound accounting principles. When ET spoke to Rob Reid, CEO, Intacct about the changes in recurring revenue it was clear that Intacct makes sure that it is a tool that meets the CFO's needs.
On the acquisition Reid said: "We are excited to become part of Sage because we are relentlessly focussed on the same goal – to deliver the most innovative cloud solutions for our customers.  Intacct is growing rapidly in our market and we are proud to be a recognised customer satisfaction leader across Midsize, Large and Global Enterprise businesses. By combining our strengths with those of Sage, we can jointly accelerate success for our customers."
The Transactions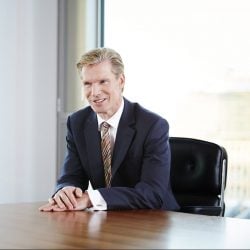 The leadership of Intacct are rolling 25% of their investments into Sage shares for at least 12 months. This means that the leadership including Reid will remain in place for the year. It will be interesting to see how many of that team stay once the year is up.
This will depend on the opportunity that Sage potentially gives them to grow the company rapidly. In total $43 million of the transactions value is to transfer the shares owned by Intacct employees and managers into Sage shares, at a price already agreed at. Sage will fund the transaction through the savings obtained in their cost cutting and a $390 million term loan.
Sage believes that the figures for the current financial year will remain broadly unchanged. Recent acquisitions, Compass, Sage People and Sage Intacct will contribute £$20 million to the revenue for the current financial year. The EBITDA leverage ratio will remain unchanged in the range of 1-2x.
Stephen Kelly, CEO Sage commented: "Today we take another major step forward in delivering our strategy and we are thrilled to welcome Intacct into the Sage family. The acquisition of Intacct supports our ambitions for accelerating growth by winning new customers at scale and builds on our other cloud-first acquisitions, strengthening the Sage Business Cloud. Intacct opens up huge opportunities in the North American market, representing over half of our total addressable market."
What does this mean?
Acquisitions are always fraught with risk. The negotiations for this deal have taken over a year according to Sage. This is not a kneejerk reaction to competitor deals therefore but part of a carefully planned strategy. There will be some overlap between the Sage product portfolio but this does fill a gap in the market for Sage in the USA. More importantly it also delivers the relationship with the AICPA and a strong partner channel.
For Intacct, it provides them the finances to continue expansion in the US and will enable them to compete more effectively. In the medium to long term it opens up doors in initially the Anglophone countries and then others. The question, which companies such as NetSuite and FinancialForce will talk about, is whether the integration sticks? Can Sage retain the management and employee teams within Intacct. Like observers it is likely that employees were taken by surprise with this announcement. It will be interesting to see what happens.
Will we see further consolidation in the market ? How will Intuit react? They have been quite quiet on the acquisition front in recent years. Their mid market product is not that well publicised. The question is who would they look to buy and would it work?