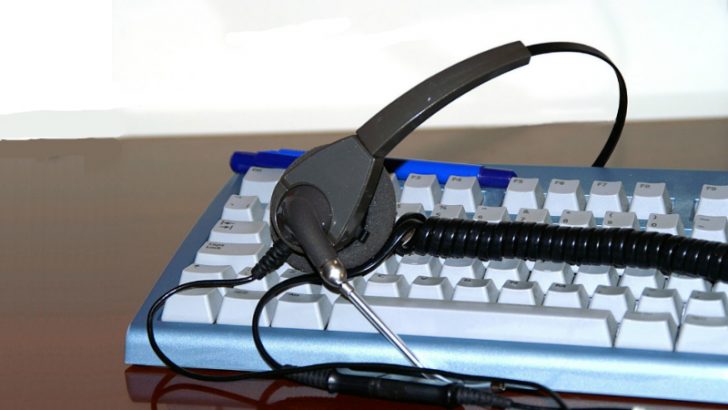 Amazon has announced the availability of a new software defined contact centre solution, Amazon Connect. It places it directly in competition with the likes of Cisco, Microsoft, Genesys and Avaya. The last of these four, once a major player in contact centres, filed for bankruptcy earlier this year.
Like its infrastructure cloud services Amazon Connect is a tried and tested solution that Amazon uses itself. The new service has no upfront payments and agents merely need to download the Amazon softphone app in order to connect. Charges are based on the duration of a call, with both inbound and outbound calls possible.
Free to start?
Amazon Connect also offers a free usage tier. Customers receive 90 minutes of service usage. This includes a direct dial number for one of initially  eighteen countries available, and a toll free number. The allowance includes 30 minutes of standard inbound calls, 30 minutes of toll free calls and 30 minutes of outbound calls per month for one year.
Impressive feature set
Amazon has not skimped on the feature set either, and much of this is included in the initial offering with no additional charges. The solution includes:
Skills based routing: For companies that need to direct calls to specific agents, they can set up skills based routing. This is enhanced using Amazon Lex, the AI platform, speech recognition and natural language recognition that Alexa is built on.
High Quality Audio: Amazon are committed to providing 16Khz audio to deliver high quality. The Amazon softphone is resistant to packet loss and should ensure that voice clarity is maintained throughout calls. It will be interesting to see what the initial feedback on this is. Also whether Amazon can provide a testing solution to check line quality before onboarding agents.
Voice recording: This is provided at no additional cost, well not quite. The audio, is stored in two channels on Amazon S3. Authorised users can search and playback recordings of calls. The data is also encrypted on Amazon S3 server-side encryption with KMS. There are charges for storage on Amazon S3 or other Amazon storage as part of this feature. The cost of this however, is far less than traditional recording solutions.
Real times and historic metrics: Call centre managers can keep track of immediate shifts in patterns with real time monitoring. Perhaps reacting and onboarding additional staff as required as hold times increase beyond SLA's. Historical metrics are also available to spot long term trends.
Dynamic and personal contact flows: Administrators are able to create contact flows. These are flexible and can integrate with external sources using API's. They are edited using a GUI (Graphical User Interface) and support version control, text to speech. They can also integrate with Amazon Lex.
Flexibility key
As an SDDC Amazon is enabling customers to flex their requirement up and down. Thus an online retailer can increase customer service staff rapidly, around the seasonal period, without having to recruit new staff or even premises. The skills based routing allows administrators to quickly adjust routing patterns following training to ensure that training is immediately taken advantage of.
Initial Integrations
The API's for Amazon Connect are provided free of charge and Amazon already has a list of connected solutions. The integrations include solutions from CRM, Workforce Management (WFM), Analytics, and Helpdesk solutions.
One of the key integrations is Salesforce. Service Cloud Einstein will integrate with Amazon connect by mid 2017. There is little detail of what the integration will include, but it should deliver better intelligence to agents as they answer calls. As with many other Einstein applications the strength of the solution lies within the imagination and expertise of the implementation team. This strengthens the AWS and Salesforce partnership, adding to the recent addition of the new Salesforce region in AWS in Australia.
Ryan Aytay, EVP of Strategic Alliances, Salesforce commented: "Salesforce is thrilled to extend its strategic alliance with AWS by bringing together the world's #1 intelligent customer service platform with Amazon Connect. Customer service is increasingly the #1 differentiator for companies. With Service Cloud Einstein and Amazon Connect, companies can create a more intelligent, connected call center complete with CRM quickly."
Other integrations include Appian, Calabrio, CRMNEXT, Freshdesk, Paxata, Pentaho, Pindrop, Salesforce, SugarCRM, Tableau, Twilio, VoiceBase, Zendesk, and Zoho. Interestingly, Infor are missing from the list, despite the partnership with AWS. According to an Infor spokesperson they "have not yet formally assessed/evaluated it yet." It will be interesting to see who else is added over the coming months.
Disruption at its best?
This announcement is likely to disrupt the call centre market. While those organisations already invested in hardware are not likely to change, they may consider flexing using Amazon Connect rather than additional capital investment. Tom Weiland, Vice President of Worldwide Customer Service, Amazon commented: "Ten years ago, we made the decision to build our own customer contact center technology from scratch because legacy solutions did not provide the scale, cost structure, and features we needed to deliver excellent customer service for our customers around the world. This choice has been a differentiator for us, as it is used today by our agents around the world in the millions of interactions they have with our customers. We're excited to offer this technology to customers as an AWS service – with all of the simplicity, flexibility, reliability, and cost-effectiveness of the cloud."
Amazon already has customers on the solution that are welcoming it. Brian Pearson, CTO of GE Appliances commented:  "Amazon Connect is a radical shift in the contact center space – there is no complex hardware configuration and management – Amazon Connect makes voice an application on the network. We can rapidly connect it to anything, and easily leverage other AWS micro-services we have already developed. Our business continually strives to improve the ownership experience of our consumers. With Amazon Connect, we can both simplify and personalize the consumer experience, aligning our processes to better address the needs of our consumers. We're excited to move towards a software-defined call center model, using Amazon Connect, driven by customer-centricity."
Conclusion
This product sees Amazon delivering business solutions rather than platforms or just infrastructure. Its impact could be widespread, writing on Benzinga, Wayne Duggan wrote that Amazon Connect could significantly damage Twilio, the connect prices being 40% less than its rival. Despite the integration between the two, Twilio will need to differentiate itself to keep growing.
Disruption could be significant over time. It will be interesting to see how competitors react and what pricing emerges from the likes of Microsoft. Amazon has provided a solution that brings the core components of any call centre together in a very neat package. For Avaya this may also be another nail in its coffin, unless it can reinvent itself completely. It has already had bad news this week with one US trustee slamming Avaya for making payments to execs.