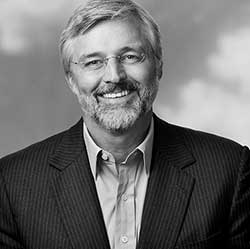 Netsuite has signed a strategic cloud alliance with Microsoft that will see it move all of its cloud and on-premises deployments to Azure by the end of 2015. This is a major restructuring for NetSuite and raises a number of questions that customers will want answering.
According to Zach Nelson, NetSuite CEO: "We're thrilled to work with Microsoft to deliver a fluid cloud environment across the key NetSuite and Microsoft applications that companies and their employees rely on to continually improve their day-to-day operations and run their business better and more efficiently."
As well as moving to Azure, NetSuite and Microsoft have said that they will begin to integrate Office 365 with NetSuite's different solutions. Interestingly, there was no mention of integrating Microsoft Dynamics with NetSuite. With the current uncertainty over who intends to bid for Salesforce and the fact that Microsoft has previously integrated Dynamics with other vendors products, this seems a major omission.
Migration not an easy task
The biggest challenge of this move will be migrating everything off of Amazon Web Services to Microsoft Azure in just seven months. Moving from one cloud vendor to another has long been flagged as a major inhibitor for companies looking to avoid cloud vendor lock-in. As a result a lot of industry vendors and enterprise customers will be watching to see how seamless this move it.
Make no mistake, seamless is a major requirement here. NetSuite customers will be concerned that any issues will impact their business and big customers will want some assurance that this deal does not threaten them. Increasing the pressure on NetSuite is the fact that this week is its annual user conference in the US and it has already announced a number of customer wins including American Express Global Business Travel and Billabong.
Alongside the migration away from AWS is the statement around moving all of NetSuite's on-premises installations to Azure. Back in November, NetSuite told European journalists that it was planning to sign contracts for two European data centres. Since then, there has been silence from NetSuite as to where the data centres are to be located. This announcement suggests that any such deal is now dead.
NetSuite integrated with Azure Active Directory
The last part of this announcement is that Azure Active Directory has already been integrated into NetSuite. This provides a single sign-on option for NetSuite customers removing the risk of shadow IT as business units go out and buy their own ERP solutions. The integration takes advantage of the Security Markup Language (SAML) 2.0 and will help companies improve their overall governance of IT security.
Conclusion
This deal is more important than either company is currently making out. This is Microsoft's biggest win over AWS and will provide an opportunity for it to prove that it can migrate large, complex and business critical solutions to its platform.
Although it isn't needed, this deal also adds more interest in the future of ERP solutions. SAP and Oracle have already provisionally ruled themselves out of bidding for Salesforce and yesterday there was a sudden jump in Salesforce shares when a rumour surfaces saying that Microsoft was planning to bid for the company.
The fact that Microsoft and NetSuite have not announced a tie-up between NetSuite and Dynamics does raise questions. However, it may be that this is just the first of a series of announcements that might lead to that announcement. Similarly, having ported NetSuite to Azure, Microsoft may choose to bid either for NetSuite or use the experience of a complex migration to understand what the risks might be of acquiring Salesforce.
Is this a major boost for NetSuite customers? It's difficult to say. Only when the migration gets underway and we see what issues the porting throws up will that question be answered.