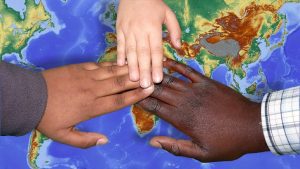 Icertis has announced a three-way expanded partnership with PwC and Microsoft. This is yet another alliance with a global SI, although one that it has worked with for a while. Microsoft and PwC are already Icertis partners, so what is different about this new announcement? In a word (or two), Artificial Intelligence.
Modern Contract Lifecycle Management solutions are expected to deliver more than just managing the contract process. When managed poorly, firms can lose between 5-40% of the contract value as they miss out on entitlements, including rebates, volume-based discounts, and inflation-triggered price adjustments on the table.
The three parties will collaborate to bring their expertise together to benefit organisations looking to digitise and enhance their contracting processes. Acting as the digital transformation partner PwC will help to implement the Icertis Contract Intelligence platform powered by the Microsoft Azure platform and additional services that Microsoft Azure provides. These may include the recently announced ExploreAI, which brings Azure-powered Generative AI.
The extra insights and opportunities that AI can bring, alongside the expertise of PwC, will aim to achieve enterprise-wide value.
Samir Bodas, Icertis Chief Executive Officer and Co-Founder commented, "Contracts impact every level of an organisation, governing the entitlements and obligations of every commercial relationship – from suppliers to customers, partners and employees. The collaboration between Microsoft, PwC, and Icertis combines market-leading expertise in contract management, artificial intelligence, and business transformation to accelerate value for enterprise organisations around the world."
A strong partnership
What makes the importance of this announcement clear is that the quote from PwC is made by Bob Moritz, Global Chairman, PwC, rather than a partner responsible for the Icertis partnership.
Moritz commented, "We know from our most recent PwC CEO Survey that 40% of CEOs think they will need to transform their organisation to be economically viable in a decade. As the world continues to increase in complexity, technology will play a critical role in creating opportunities for organisations to build trust and deliver sustained outcomes.
"This new collaboration offers C-suites a unique opportunity to implement and leverage an AI-powered approach to contracting that will drive efficiency, increase profitability and reduce risk."
Microsoft and PwC have a long history of working with Icertis. PwC won the Services Partner of the Year: Americas in 2021, alongside Microsoft, which won ISV Partner of the Year. PwC also won the Alliance Partner of the Year for the Americas and APAC in 2022.
In 2022 Icertis won the Microsoft US Partner of the Year award. Icertis continues to work closely with Microsoft, and on this latest announcement, Nicole Dezen, Chief Partner Officer, Microsoft, commented,
"Our expanded collaboration with PwC and Icertis will deliver innovative tools and solutions, built on the Icertis Contract Intelligence platform, powered by Microsoft Azure, that will transform the way global businesses approach contract intelligence and analytics.
"As Icertis and Microsoft further integrate generative AI into contracting, customers will realize even more increased productivity, improve bottom-line performance and drive growth."
Enterprise Times: What does this mean?
Icertis continues to cement relationships with organisations that have extensive relationships with enterprise firms across the globe. In March, it announced a strategic Alliance with KPMG. Icertis is certainly getting closer to firms that consistently work with large brands, and this should help power further growth.
What is slightly unclear from this announcement is how this evolves the existing relationship that already saw the firms working together. Does it extend the number of practices within PwC that will work with Icertis? Does it mean that teams delivering transformation programs on Azure are more likely to bring Icertis to the table?