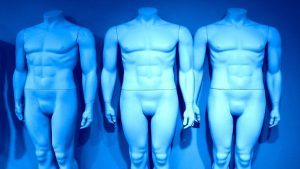 Klevu, a provider of Artificial Intelligence-powered search and merchandising technology for digital commerce, has unveiled a new connector with commercetools'. The company provides a headless eCommerce platform and is now a certified commercetools ISV for search, merchandising, and product recommendations. Klevu says retailers using its full Product Discovery Platform achieve 37% more revenue per web session than those that don't. At the same time, providing a more unified customer experience for shoppers. Klevu's product discovery platform leverages Artificial Intelligence, Natural Language Processing, and user behaviour analytics to connect shoppers with products they want.
Klevu is an advanced search and merchandising solution available as pre-integrated with commercetools and uses a MACH architecture. It allows retailers to offer fast and fully customised front-end experiences to shoppers. This gives merchants the opportunity to monetise every customer touchpoint. Klevu fetches product and inventory data from commercetools in real-time. It supports the search and discovery of multiple digital frontend experiences, including mobile apps, eCommerce websites, in-store kiosks, and campaign websites. The solution allows for flexibility to add new channels with ease.
Offering personalised front-end product discovery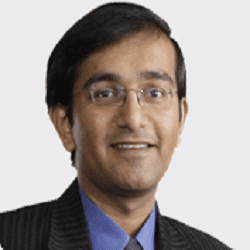 "Klevu's recent MACH Alliance approval and our strategic partnership with commercetools are evidence of Klevu's enterprise foundation. Solution integrators and retailers that use Klevu and commercetools together allow retailers to offer fully personalised front-end product discovery experiences. This experience is supported by critical back-end functions in real-time," said Nilay Oza, CEO and Co-Founder, Klevu.
"Those using the commercetools platform can now access Klevu's advanced semantic language processing, and product ranking algorithm. This helps eCommerce sites improve key metrics, such as increasing average order values, increasing margin, or improving conversion rates."
This requires people to manually configure the product discovery engine. Klevu's machine learning capabilities enrich catalogue data automatically. Furthermore, it develops an ongoing understanding of how shoppers are engaging with each front-end experience. Specifically to display select products in the order most likely to convert. Klevu AI expands its knowledge as it accumulates more information from purchases, clicks, and product ratings. Thus giving the website the voice of the customer.
Christopher Holley, Global Director, ISV Partnerships at commercetools says, "I'm thrilled to welcome Klevu into the commercetools partner network. Solution integrators and merchants alike will enjoy testing the composable product discovery solutions that connect with commercetools. Legacy technology in product discovery is certainly behind us."
Klevu is a headless eCommerce microservice that can replace on-site search, category merchandising, and product recommendations banners functionality. Klevu is API-first, cloud-native, and headless architecture. Klevu's new SDK optimises conversion by connecting back-end eCommerce systems such as checkout, inventory control and product information management to front-end product displays shown in ways that drive sales.
Enterprise Times: What this means for business
One of the most frustrating online customer experiences is discovering out-of-stock products midway or late in the buying process. Klevu's microservice sounds interesting. By connecting back-end eCommerce systems such as inventory and Checkout to the front-end product displays, it should remove this issue. Millions of shoppers already use Klevu to discover products on their favourite eCommerce sites. Furthermore, it was inevitable that AI, Natural Language Processing and User Behaviour Analytics would be effectively utilised to enhance the search experience. No wonder retailers and brands will be attracted to platforms and solutions that provide superior customer experience. A better customer experience always translates into higher revenue streams from your digital channels.