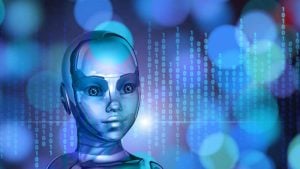 Nexthink has announced a strategic partnership with Moveworks to bring conversational AI into its IT experience platform. The two companies have already integrated their solutions to deliver customers proactive and personalised IT support. The combination of the two tools has given the Moveworks conversational AI a deeper purpose. It can now leverage the Nexthink user data and infrastructure information to provide proactive support to a user base without human intervention but with a human-like interface.
With the DEX management platform, Moveworks conversational AI can highlight issues such as a user running out of disk space. Or, if the user flags an issue with the IT support channel, the chatbot can immediately come back with an intelligent answer based on the analysis by the Nexthink platform.
For example, a user might complain that their device is performing slowly. Nexthink might equate the performance to out-of-date drivers and can initiate updates. Alternatively, if a user experiences a crash, Moveworks will proactively contact the user explaining the cause of the crash and possible rectification steps.
That the combination achieves IT support without intervention means employees benefit from being contacted even before they are aware of potential issues, reducing their downtime. It will also allow them to choose potential resolutions and when they occur.
For example, if they are running out of disk space, they can choose to run disk clean up out of hours, leave their machine or request an upgrade without disrupting their flow of work. This also lightens the load on IT teams. IT support teams no longer become reactive to incidents but can spend more time on strategic projects.
Improving the employee experience
This partnership works because Nexthink has integrated its platform and analytical capabilities with the Moveworks API. The solution works in two ways. It enables the chatbot that Moveworks delivers as its user interface to respond to initial user queries intelligently.
Chatbots are only as good as their intelligence and data behind them. Nexthink has already developed the intelligence and data to provide a personalised response to every user within an organisation. In addition, when Nexthink identifies a potential user issue, they can be contacted proactively to flag and offer solutions to the issue.
Importantly, the Moveworks Chatbot gives every user a means to have their IT support desk respond instantly and in a personalised manner. This is especially useful during a critical incident, allowing IT support teams to work on resolutions to root cause issues, rather than spend valuable time responding to user calls. The calls are dealt with before they reach them.
The one piece that appears to be missing is whether Moveworks can deal with voice calls proactively. The Moveworks interface does not yet extend to a voice interface.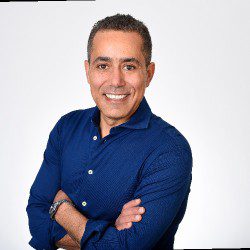 Yassine Zaied, Chief Strategy Officer at Nexthink, commented: "Today's employees have made their 'offices' in the confines of their devices, which means an IT disruption of any size can have a major impact on workflow. Nexthink and Moveworks are both hyper-focused on creating better employee experiences, and together, we can quickly and proactively avoid or mitigate the IT issues plaguing today's employees by empowering them with the right solution for their needs."
Taking IT support to the next level
Moveworks also enables IT teams to intercept many mundane and repeat requests they receive. Through other integrations, such as Salesforce and ServiceNow they can automatically process them. Whether that is a request for a new laptop or a query about a specific process, for example, to get access to new software. This interception can include email as well as chat. Ultimately, the combination not only improves the employee experience but can also help lower IT costs.
Bhavin Shah, CEO at Moveworks, commented: "The shift to digital work is an incredible opportunity for companies to get the employee experience right. The key to creating a great digital workplace is fixing issues before they become bigger problems, and quickly resolving them when they do arise. We're excited to partner with Nexthink in making this vision a reality for businesses today."
Broadcom sees benefits of Nexthink and Moveworks
Broadcom has already deployed the combination and is getting significant benefits. 57% of IT issues are now resolved autonomously by Moveworks. Furthermore, it believes it has seen a 20-40% reduction in IT incidents.
Stanley Toh, Head of Enterprise End User Services and Experience at Broadcom, noted, "At Broadcom, we're focused on making sure our global workforce can stay as productive and engaged as possible, no matter where they work. The visibility and automated remediation that Nexthink provides, combined with Moveworks' best-in-class AI, gives our employees greater control over their experience, and the self-healing capabilities allow our IT team to stay ahead of issues.
"Together, Moveworks and Nexthink are a powerful combination to ensure a digital employee experience without delays and disruptions getting in the way. We're excited that they are partnering and look forward to doing even more with both solutions."
Enterprise Times: What does this mean
For larger organisations, especially those looking to cut costs and automate IT support, this combination's impact is noteworthy. It brings together the means to identify issues using the Nexthink platform and then provides the automation of IT support. It enables IT organisations to react in a scalable way without recruiting staff.
Delivering a consistent and performant IT experience to all employees is something that IT leaders need to achieve. This combination enables one component of that. Especially with managing endpoint devices that IT often has less control over than core infrastructure.