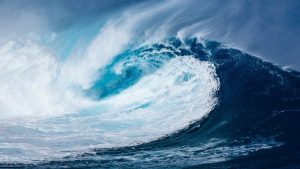 Kantata gave its first business update after the launch of the brand that combined Mavenlink with Kimble Applications. It celebrated the closing of its first quarter as a combined brand announcing several customer wins. The company has more than 2,000 professional services organisations as customers across more than 100 countries with over 600 employees.
Missing from the announcement was any real numbers around the growth. How many customers did it add? What growth percentage did it achieve? As a private company, it is unlikely to share revenues yet, but it is difficult to understand how the merger has impacted sales of what are now called Kantata OX (Mavenlink) and Kantata SX (Kimble Applications).
It announced ten new customers that have selected one of the two solutions to drive the performance of their professional services organisations. They included
On the board, what is next
Interestingly, these are not small companies, though it is unclear how many licenses each deployment will consist of. Kantata will hope to ride the wave of what is the fast-growing professional services industry. It certainly seems to have made a good start in life.
With its Open (OX) solution and the solution on the Salesforce platform, it will allow the company to cover a far wider proportion of the market than it could do previously. Its challenge will be ensuring that it can get awareness quickly with the new brand.
Its dynamic resource management solution and the ability to bring networks of consultants into the resource pool are differentiating. They also meet both the current and future needs of professional services globally. These challenges were recently highlighted in a Forrester Research report that found 75% of decision-makers at professional services organizations understand that their resource management solutions no longer meet their evolving needs.
Kantata offers solutions that will not just replace disjointed spreadsheets and tactical solutions but create the structure for organisations to work with visibility and scalability while improving efficiency across core processes.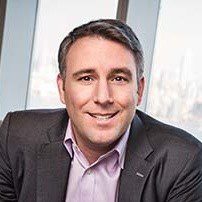 Michael Speranza, Kantata CEO, commented: "In an industry that's long been underserved by technology, Kantata leaves point solutions, legacy automation strategies, and force-fit ERP approaches behind. Our rapidly growing client base reflects the need that professional services organizations have for the Kantata Industry Cloud for Professional Services and our deep domain expertise.
"We allow our clients to replace horizontal software solutions and ineffective 'homegrown' workflows built on spreadsheets and email with a flexible purpose-built vertical SaaS solution to connect multiple systems and data.
"This delivers dynamic insights into everything from resource allocation to business intelligence. Leaders are empowered to make strategic and proactive decisions that have the potential to significantly move the needle and impact business performance and customer success."
Enterprise Times: What this means
The lack of real numbers disappoints. However, there is enough in this announcement with further research to indicate that Kantata has continued to close deals. That is despite the internal disruption it undoubtedly faced during the disruption. What isn't clear is whether one solution or another is gaining better traction or whether the combined and larger organisation is started to flex its bigger muscles and close more deals together than it did as individual vendors.