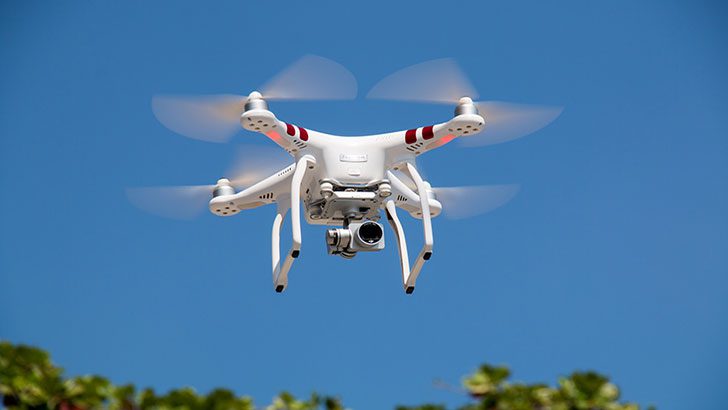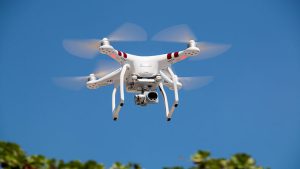 Drones, also known as unmanned aerial vehicles (UAV), Remotely Piloted Air System (RPAS) or Unmanned Air System (UAS), are machines that are controlled remotely. They were originally developed for military purposes. Now, the commercial use of drones is becoming widespread, as related technology is becoming more advanced and cost-effective. This is being seen across sectors, and the widespread use and benefit are changing the landscape for many businesses.
Amazon has already tested drones for package delivery. Other major companies like FedEx, Google, and Walmart are all investing heavily in drone technology that they hope to commercialise.
The use of drones is legal. However, there are plenty of rules and regulations that commercial users must be aware of. As with all exciting new areas of technology, the area of law surrounding them is fast evolving, although admittedly not necessarily keeping up. But, users and potential users need to keep up to date with existing and upcoming regulations, best practices and advances.
Drone usage is regulated by the Civil Aviation Authority (CAA). The CAA produce detailed guidance on the use of drones, which can be found here (https://www.caa.co.uk/consumers/remotely-piloted-aircraft/)
Key Regulatory Concerns for Commercial Use
Registration
The person responsible for the drone, must register with the CAA to get an operator ID. Additionally, anyone who wishes to fly a drone must pass a theory test and get a flyer ID. This flyer ID does not apply to drones that weigh under 250g. In some circumstances, additional registrations and licenses are required.
A detailed pilot operational manual, insurance and, as you fly, detailed flight operational logs must be maintained. They need careful consideration, scrutiny and regular updates. As a business and/or employer, it is also your duty to ensure that your pilots/operators have all the requisite paperwork, experience and insurance. A robust contract ensuring they update you of any issues to protect your position, perhaps as a drone owner, is essential.
Areas of Operation
Drones can be mainly operated in 'unrestricted' airspace across the UK, subject to privacy rules. However, some areas, such as those close to airports, are restricted. Therefore, it is important that you ensure you have checked your proposed areas of operation for restrictions before you begin your flight.
Flying in restricted spaces or infringing private property or personal privacy rights could lead to a claim, penalty or criminal prosecution. The pilot/operator is liable for pre-flight and operational issues. However, as an employer or business, hiring, using or owning drones, it is your joint responsibility to understand the rules. You should ensure the pre-flight paperwork and insurance will not lead ultimately to a claim or fine against your business.
Categories
Each drone flight is classed into certain categories based on its risk level. These categories will dictate what registrations are needed for the flight. They also detail the specifics as to the type of drone that can conduct the flight.
You should ensure that you are aware of the intricacies of each category. It is based on MTOM, which stands for Maximum Take-Off Mass. Regulations vary depending on this. For example:
Open – less than 25kg, low risk to third parties, mainly recreational use and some commercial use.
Pilots must pass an online test and hold a Flyer-ID. Operators must register as an operator and display this number on the drone. The drone must be in direct sight of the pilot at all times and cannot fly higher than 120m above the ground.
Specific – less than 25kg, more complex drone operations, and fall outside of the Open category.
An operational authorisation, issued by the CAA, is required for any flight within this category. The authorisation for each flight will be based on the CAA's evaluation of a risk assessment. Unless already pre-defined by the CAA, it will need to be submitted by the operator for each flight. If the authorisation is granted, the CAA will set out the privileges and limits of each operation. Insurance will also be needed, as will an enhanced pilot competency qualification.
Many factors are needed in this pre-flight approval, including location, target reasons, weather, and will the drone have the potential to be out of sight. Potentially preventing approval, what data will be captured? Is this acceptable by the Data Protection Act? Are there any health and safety risks? This is a light summary of the level of data required for commercial operators.
Once you have the required consent from the CAA to conduct your flight, there are other general and commercial considerations you should bear in mind.
New Laws
Misuse of drones and serious incidents were being reported exponentially from 2018 onwards. Many, if not all, were hobby flyers without licences causing serious concerns due to their proximity to airspaces and congested areas. The Police have been given new powers to land, search and seize drones, issue fixed penalty notices and stop and search powers around airports and prisons.
Since 2014 the UK has witnessed prosecutions and fines coming into effect. They are making a public demonstration of the importance of safety. In 2021, a fine of £5,000 was issued for a flight over MI6 in London. As a result, on 29 April 2021, the Air Traffic Management and Unmanned Aircraft Act 2021 (the "ATMUA Act")was published. It sought to modernise airspace management, specifically looking at drone misuse. Drones are considered in Part 3 of the Act.
As drones get larger or smaller, more covert and faster, laws and regulations will be constantly reviewed. Whether they keep up will be one to watch. Drones already have their own 'World Drone Prix' in Dubai, and Coventry has an urban autonomous vehicle and drone airport. It means the law needs serious modernising.
General Considerations
If you intentionally or recklessly cause damage to property or hit someone with your drone, you may be liable for battery or criminal damage. It can have both civil and criminal penalties. Section 76 of the Civil Aviation Act 1982 provides for strict owner or operator liability for surface damage caused by an unmanned aircraft. The victim could also pursue you for compensation for any loss due to negligence in the same way a person would in a car accident
Furthermore, if you fly your drone low over someone's land without prior consent, you may be liable for nuisance or trespass. It could be issued against the operator and/or owner. Insurance and contacts regarding indemnities, liabilities and responsibilities between the business and the operator are also essential.
What is scary is that the law and cases we as lawyers need to consider when advising clients on these matters date back as far 1987 and 1977. For example, Anchor Brewhouse Developments Ltd v Berkley House (Docklands Developments) Ltd [1987] discussed a crane over someone's garden.
Commercial considerations
Most commercial drone operators will be engaged to do a specific task by a client. Usually, this involves a camera. If your drone has a camera, you need to consider the implications of data protection and copyright on the images you are taking.
There is no specific legislation here in the UK regarding the Data Protection implications of drone use. However, the right to privacy is a fundamental aspect of the legislation. The Data Protection Act (DPA) 2018 gives a balanced position for this, and intrusive will invariably be considered an infringement.
The Information Commissioner's Office suggests, as a general rule, that you do not film people unnecessarily. It also suggests that you get consent to take images of others where possible. You could also place signage in the area you are operating in. It is important to have a privacy notice on your website so individuals can access further information.
It is again important to have robust, detailed and clear contracts in place between pilots, the business and clients. This will ensure that all parties understand their expectations and responsibilities. It will also protect the business should anything go wrong.
Key benefits of commercial drones
Versatility enables businesses to develop services that would once have seemed impossible or too expensive, like mapping whole terrain or third world countries.
Costs – one drone can do the jobs it may take several humans to do and in environments not suitable for employees. Drones can enable businesses to deliver products faster than ever before. Amazon says it aims to deliver goods in a 15-mile range within 30 minutes. Drones are also actually environmentally friendly compared to traditional petrol delivery vehicles.
During surveys of fires, as an example only, drones reduce the safety risks to humans. They give more perspective than the human eye to assist in dangerous building assessments.
Conclusion
The drone space is exciting and evolving fast. As a result, you should keep a close eye on the evolving regulation and seek professional guidance when needed. Each flight is different and should be carefully considered. The necessary support, licences and regulatory sign off should be sought at the earliest opportunity. Watertight commercial contracts and advice on data protection requirements should also be considered.
If you are in need of help in the world of drones, please reach out to our Tech Team here at ACLF.
---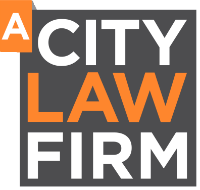 In the meantime, if you can't wait, you can contact us directly for impartial advice by visiting our website https://www.acitylawfirm.com/ or emailing [email protected] 
Karen Holden is the Managing Director & Founder of A City Law Firm who practise both commercial law and litigation, having been admitted to the roll in 2005. If you require further advice or assistance, please do not hesitate to contact [email protected] 
A City Law Firm Limited is a leading entrepreneurial law firm in the city of London, with a dynamic and diverse team of lawyers. It was awarded most innovative law firm, London 2016 and Business Law firm 2017. They specialise in start-up business law, the tech industry, IP and investment.