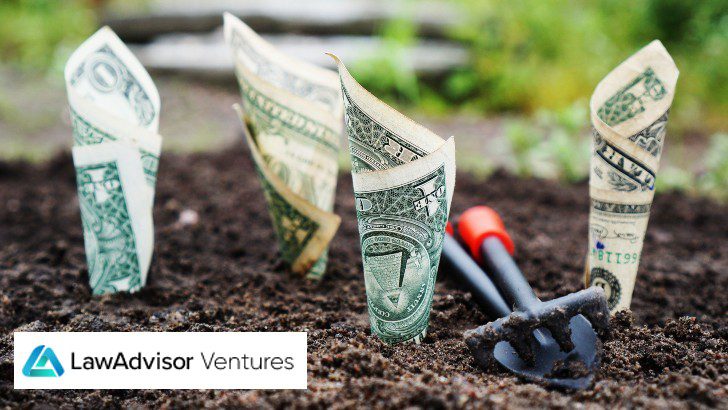 London headquartered Lawtech firm LawAdvisor Ventures has raised US$5 million in a seed round led by some significant industry angel investors. The funding will help the company scale and further accelerate development in its product portfolio, helping to change how law is practised.
The Seed funding round was led by several industry heavyweights, including Ralph Baxter -former Chairman and CEO of Orrick, Ben Davey (former CEO, Barclays Ventures), Jason Barnwell – General Manager and Associate General Counsel at Microsoft, Gary Tully – Head of Legal Operations at Gilead Sciences, Lars Rasmussen – Founder of Google Maps.
Baxter commented: "We're at a pivotal moment for legal technology. To make a difference, legal tech companies must understand the pain points facing lawyers and their clients, and fashion solutions that meaningfully address them.
"LawAdvisor does just that, making it an exceptional new contributor to the legal services ecosystem. Led by a remarkable team, LawAdvisor has the potential to change the way legal service is delivered, for the benefit of everyone. I am excited to help the team realise these goals."
The investors will join an advisory panel that includes Steve Albrecht – General Counsel Barclays Execution Services. Christopher Grant, consultant and LawTech UK Panel member. Stephanie Hamon, Head of Legal Operations Consulting, Norton Rose Fulbright, and David Kerr, Former CEO, Bird & Bird.
The panel will advise the leadership on its technology. It will also deliver a deep understanding of how small in-house legal teams to multinational law firms practice law. Is the panel too law heavy? Rasmussen may be the sole voice of experience on SaaS startups.
Who are LawAdvisor ventures?
LawAdvisor Ventures was founded in Australia before moving its headquarters to London. In 2021, it launched two new products that are helping the company's rapid growth. LegalEye is a relationship management platform that manages the interactions between in-house teams and law firms. It helps track interactions and provides insights on future engagements.
Fibonacci is a matter management solution. It is a collaborative project management platform that enables legal teams and other stakeholders to manage matters across multiple use cases. LawAdvisor Ventures created these solutions in partnership with Barclays and ten other international law firms. It did this with a remotely located team during the Covid pandemic.
LegalEye and Fibonacci are already generating more than $2 million in revenue for the startup. With Barclays rolling out the solution across the firms on its legal panel, the client roster is impressive. Law firm clients include Simmons and Simmons, Allen & Overy, Ashurst, Burd & Bird, Pinsent Masons, Addleshaw Goddard, and TLT. Corporate clients include Barclays, Lonely Planet, Pexa and Kroll.
Developed by remote teams and launched during the height of the coronavirus pandemic, LegalEye and Fibonacci are already gaining significant market traction – with the company achieving annual recurring license revenues in excess of $2 million on their release, and early multinational clients, including Bird & Bird, Simmons & Simmons, Paul Hastings, Clifford Chance, Shearman & Sterling, and Barclays.
Its other solutions are a CLM solution and a legal advice platform. Rapid Contracts is a CLM platform that enables legal teams to create, negotiate and execute contracts. LawAdvisor, its first solution, is a platform that connects Australians with legal advice in an equitable way.
A startup or scaleup?
What is unusual about LawAdvisor is that it has already gained a significant customer base and revenues for seed funding. According to LinkedIn, it has 47 employees across London, Australia and APAC, but none in the US. Its initial customer base was built around Barclays.
Can it now expand rapidly into other firms and regions? It will need to consider how to launch in the US and with what resources. Also, there is no indication that the platform is multi-lingual. Is that on the roadmap?
As Ben Davey said: "The LawAdvisor team has built something that has huge potential to transform the legal profession. In an industry that has traditionally been reluctant to embrace new technology and ways of working, the collaborative approach taken to developing solutions to the industry's trickiest issues has seen the team create something that in a short space of time could become industry standard.
"Combine that with the outcomes LawAdvisor's customers see using the technology, and it's easy to get very excited about where this business is headed. The calibre of the investors and advisors joining me in supporting this venture is testament to just how transformative it could be. I'm very much looking forward to being part of that journey as LawAdvisor continues to go from strength to strength."
Enterprise Times; What does this mean
LawAdvisor is an exciting "new" entrant into the market. The funding should help it grow. However, that growth will need to be rapid as law firms are adopting digital technology rapidly. The larger firms with bigger sales teams have a distinct advantage. LawAdvisor will need to leverage its existing relationships and customer advocates to quickly spread the word and get onto tender lists. It will also need to consider how it scales the wider organisation to support the growth.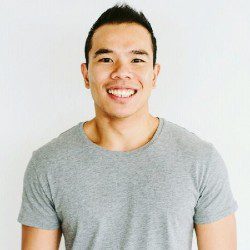 Brennan Ong, founder and CEO of LawAdvisor Ventures, commented: "We founded LawAdvisor to use technology to address some of the fundamental flaws in the way the law was practiced and services were delivered. Having seen those challenges first hand, we brought in some of the leading legal teams around the world to develop solutions to those most pressing problems in collaboration with the leading thinkers in the industry." 
"Since launching LegalEye and Fibonacci this year, we have been blown by the reaction of our early customers and the wider market. We now want to further develop our technology so it can solve even more of the challenges today's lawyers are facing and roll it out across more legal teams around the world.
"Our direct expertise of both technology and the law, coupled with our low-code, building block approach has proven to be a game-changer for legal teams. With the support of our investors and advisors, we can focus on growing our team, improving our products, and developing the business to fundamentally transform the way legal services are delivered."
For Ong, it is now all about execution. In the future, LawAdvisor could attract the attention of either an acquisitive software firm or a VC itself to help it scale. Its strength is the legal pedigree that helped to build the platform.
However, it is not alone in the market. Icertis recently launched its own matter management solution, backed by its Icertis Contract Intelligence platform. Success could see this firm raise a much larger investment within 12 months.