Research published by Acquia highlight the UK's public's distrust of social media due to privacy concerns. 59% of UK consumers are reluctant to part with more data even if it means losing access to social media platforms. This is compared to 27% who said they would be willing to part with more data to retain access. Acquia findings are despite tech industry efforts to restore consumer confidence through greater data transparency and improved privacy policies.
The findings revealed 63% of the UK public don't trust social media platforms with the privacy of their personal data. 48% indicate that recent revelations about data sharing practices have led to them using social media less often. As a result of recent privacy issues or other public scandals involving social media, 17% of consumers have disabled social media and 13% plan to disable within the next 12 months. Initiatives from Apple and Google to better safeguard user privacy through consent-driven data strategies were welcomed by consumers and marketers. This suggests adopting a similar approach can help social media platforms win back the trust of the UK public.
The study also showed many consumers recognise that by using social media, they are essentially consenting to sharing their data. Consumers know platforms rely on data to support their business models and to provide services. 40% acknowledged this to be the case.
Better security and increased privacy safeguards needed
"For years, social media platforms have been fending off accusations of poor data privacy and transparency practices" said Tom Bianchi, VP of Marketing, EMEA, at Acquia. "Our findings clearly show that while consumers understand the value of data to social media companies. The platforms still have a great deal of work to do to convince consumers of how sharing data benefits them. Big tech initiatives over the past year have been well-received. They offer a blueprint for how social media can win over their users through first-party data strategies."
Better security (45%), increased privacy safeguards (41%) are the most important factors in improving consumer perception of social media platforms. In addition to greater transparency around data usage also ranking highly (34%). These elements have also been key pillars of popular big tech data policies over the last few years. 60% of consumers said that Facebook's recent rebrand to Meta had actually negatively impacted their perception of the company.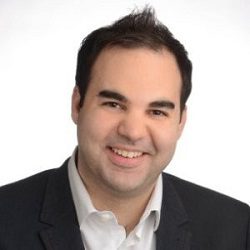 "Consumers are becoming increasingly savvy when it comes to data privacy and security," Bianchi added. "Over-reliance on third-party data in years gone by has created a rift between social media companies and their users. However, platforms remain in a strong position to act on consumers' desire for transparency and consent-driven data practices. Brands must put the tools and strategies in place to enable them to capture and leverage first-party data. To create the kind of personalised, trustworthy digital experiences, which are becoming so intrinsically linked to business growth and success."
Enterprise Times: What this means for business
Brands are increasingly recognising that safeguarding consumer data and returning control of it to users is beneficial to all parties. While it may sound simple, being truthful and open is the top way organisations can build trust. A track record of routine honesty is the foundation upon which brands build trusted customer relationships.
Trust comes from being treated thoughtfully, not lost in a faceless system. User experiences that feel impersonal — like receiving irrelevant offers or waiting on hold — run the risk of alienating customers and damaging hard-won relationships. Some social media companies have been pretty poor in managing customer data, an essential ingredient to establishing trust. So, it's not too surprising from Acquia's research that UK consumers are unwilling to part with more data. Even if it means losing access to social media platforms. The sooner trust can be restored, the better it will be for the whole digital community.