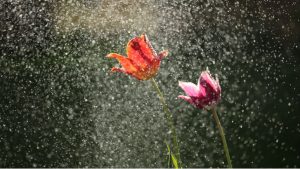 Stories published this week include Ataccama launching a new module Data Stories at its Innovate conference. iCIMS acquired Candidate.ID a Scottish based marketing automation startup. Vizibl announced a partnership with  Supplier Day, the virtual events organiser. Challenger has added Loop, a new SaaS-based market sales coaching technology to its offerings.
Pick of the week
Urmas Purde, the co-founder of Pipedrive, the global sales-first CRM and intelligent revenue platform for small businesses, has died at the age of 46 on March 25th after a fatal accident in his home in Bali, Indonesia.
Purde co-founded Pipedrive in 2010 with Timo Rein, Ragnar Sass, Martin Henk and Martin Tajur. From the early years on, he was leading Sales and Business Development and later the area of customer experience, laying the groundwork for the satisfied and loyal userbase that Pipedrive has today.
Urmas played a huge role in shaping the unique culture that Pipedrive is known for. His leadership philosophy was based on four principles: learning to trust, not micromanage; making decisions fast; being patient as great things take time; and prioritizing relationships above all.
While building Pipedrive, Purde fought with an aggressive brain tumour for more than a decade. Sergei Anikin, longtime CTO of Pipedrive, shared the following: "As I grieve the loss of my friend and colleague, I am grateful that I had the privilege to know and work with him. For me, Urmas is a symbol of persistence and dedication, both in business and in private life.
"I admired his humour, brilliance, and values that defined his character. Despite the tremendous hardships on his road, he never lost his positive attitude, sometimes inhuman willpower, and optimistic worldview. I will remember him as a good friend and colleague who felt sincerely passionate about life and living. His absence will certainly leave a huge hole in our hearts."
The above text is taken from the Pipedrive announcement. For the full release, see here.
Acquisitions
Celonis acquired Process Analytics Factory GmbH (PAF), a leading provider of process mining insights for Microsoft Power BI.
Medius has acquired OnPay Solutions, an invoice payments provider, for an undisclosed sum. The deal enables Medius to integrate payment processing – AP automation's 'last mile' – directly into its source-to-pay platform. It will also enhance its customers' operational efficiency and strengthening their anomaly, fraud and risk detection capabilities.
Workiva acquired Denmark-based ParsePort. The acquisition strengthens Workiva's leadership position in XBRL and Inline XBRL financial disclosure in Europe.
Appointments
Alteryx Inc appointed Gari Johnson as senior vice president of Asia Pacific and Japan (APJ).
Corcentric has promoted Ray Ellingsen to Senior Vice President of Syndication & Operations.
Revenue.io has expanded its executive management team with the appointment of Jim Arth as Chief Financial Officer and Phillip Edgell as Chief Revenue Officer.
TOPdesk has appointed a new business management team. Irene Kruijff become Service Delivery Manager, Max van den Bosch is Sales Manager, Sonny Westerhout is Head of Operations, Daniëlle van de Wal is Head of Legal and Emile Timmers becomes Head of Business Strategy.
Xalient has nearly doubled the size of its US workforce and has appointed Jeff Gray as Vice-President, US Operations, to lead the expansion.
Business
Contractbook has launched in the UK market. It has already signed up 50 paying customers for its CLM product.
DocuSign has signed onto the Science Based Targets Initiative's (SBTi) Business Ambition for 1.5°C campaign. DocuSign is committing to halving its emissions by 2030 and reaching science-based net-zero no later than 2050.
HubSpot has partnered with alternative financing platform, Pipe. Pipe will provide access to $100 million in fee-free funding for HubSpot for Startups customers. Pipe customers will receive a 30% discount on HubSpot's CRM Suite.
MHR International has partnered with Softcat announcing The Softcat MHR Framework to make it easier for public sector organisations to procure MHR software.
Salesforce continues to champion pay equality. It completed its seventh analysis of 70,000 staff in the last fiscal year, including Slack. It found that 8.5% of its global employees required adjustments. Of those, 92% were based on gender globally, and 8% were based on race or ethnicity in the US. As a result, Salesforce spent $5.6 million to address any unexplained differences in pay.
Trintech announced a strategic partnership with M3. It is to help organizations in the hospitality industry streamline the financial close process by automating key processes and ensuring better internal controls. M3 will offer Trintech's Adra Suite as part of its financial solution portfolio for Business Process Outsourcing (BPO).
Customer
Reconomy Group has deployed Anaplan with the help of Bedford Consulting to manage its business reporting requirements after acquiring 16 companies over four years.
Horizon Power, one of Australia's leading energy providers, is using the Appian Low-Code Platform to power its digital transformation program.
Collinson Group, a UK travel experiences and insurance company, now uses Freshdesk to react to fast-changing business and travel requirements caused by the COVID-19 pandemic, servicing a 50% surge in new enquiries.
Phenom revealed how KinderCare Education managed to hire 30-40 people from a single event while spending less than $50 in advertising using the Phenom suite.
Millennium Corp has leveraged Sisense to deliver real-time, accurate data and reports to provide accountability and add significant value across its subsidiaries.
Footwear retailer Shoe Carnival attracted and retained loyal shoppers while growing its digital revenue by 174% in 2020 using Salesforce Customer 360 for Retail.
TCS has celebrated the completion of 150 digital transformation projects with Freshworks solutions in just two years.
Hankey Group, a complex financial, automotive operating group, is using UKG Pro to build better business outcomes and understand its employees' needs.
Financial Reports
Konsolidator has cut staff from 38 to 31, mainly in R&D, reducing costs by 16%. It aims to break even by 2024 at the expense of its product roadmap.
Prophix published a business update revealing its growth in Q4 2021. Cloud billings grew 37% YoY, and the cloud customer base grew 63%. It ended 2021 with 450 employees, up 65% from the previous year.
Funding
SD Worx is to take a majority stake in the Belgian company, huapii. huapii offers a talent platform that gives employees ownership of their careers through skill and performance management.
Product
BambooHR launched Employee Wellbeing. The new feature allows users to survey employees and measure overall wellbeing and career fulfilment.
DronaHQ launched UI Control Editor, enabling engineers to build frontend apps for web & mobile. The tool includes a drag-and-drop UI, event handlers and data connectors.
ELMO Software Limited released two new modules, 'Hybrid Work' and 'Wellbeing'. The modules respond to the changing ways work is done and the growing need for businesses to support employees' mental health and wellbeing.
Ivanti Wavelink, the supply chain business unit of Ivanti, announced a new offering that delivers operational insights for new and current Ivanti Velocity customers. These insights enable key performance indicator (KPI) use cases, helping customers make the right decisions and improve supply chain operations.
Mediafly unveiled its complete Revenue360 suite. It consists of four comprehensive solutions that serve as a command centre for revenue teams to coach, assess, predict, and interact with audiences at every buyer journey stage.
Mitratech announced the integration of legal spend analytics and expertise from Quovant into Mitratech's world-class matter management technology.
Planet Crust announced Corteza 2022.3. The new release adds the search tool Discovery, Compose-Reporter integration, UI configurations, additional API endpoints, user import/export capabilities, and a UI to inspect server-side issues.
The new SherpaDesk mobile app is available on Apple Store and Google Play store with a new UI/UX, better performance and new features.
TriggerMesh announced broad support for creating event-driven architecture that leverages Google Cloud. TriggerMesh platform can run on Kubernetes in Google Cloud or on-premises. Users can create integrations to sync data or drive event-driven workloads.