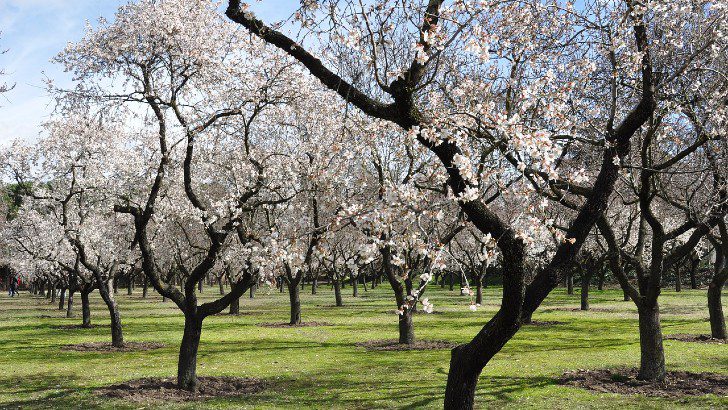 Precisely announced that it had achieved Snowflake Ready Technology status. Icertis released version 8.0 of Icertis Contract Intelligence. The new release delivers a new user experience Ace UX. It has also launched AI studio, democratising the use of AI within its contract management platform.
Elsevier has completed a major Salesforce implementation project that included Conga Contracts for Salesforce. Thoma Bravo announced the $10.7 billion acquisition of Anaplan. ServiceNow launched the San Diego release and unveiled its automation engine to deliver hyperautomation capability to customers with RPA and Integration.
Acquisitions
Alteryx announced a strategic investment in Vertis, the data-driven market intelligence platform.
PandaDoc has acquired LiveNotary, developer of a remote online notarization solution. The acquisition furthers PandaDoc's mission to build a full scope of digital document management solutions for SMBs, including legally binding agreements, transactions, proposals, etc.
Appointments
Automation Anywhere appointed Meenu Agarwal as executive vice president of Customer Success and Services.
BambooHR has appointed Anita Grantham as head of HR.
HubSpot has appointed Rob Giglio as Chief Customer Officer. The company also revealed that Claire Hughes Johnson had joined its Board of Directors.
Jenzabar has appointed Jaime Moquin as the company's Vice President of Engagement and Customer Success.
PeopleStrategy has appointed Raj Singh as Head of Development.
Terminus has appointed Jenna Chambers as the Head of EMEA Partnerships.
Business
Anaplan launched its environmental, social, and governance (ESG) program. It revealed three priorities: Equity and inclusion, Community and sustainability, trust and integrity.
BlackLine Inc was awarded the Controllers Council Seal of Approval for Financial Operations Management. It is based on ratings from a community of more than 90,000 controllers, CFOs and other corporate finance professionals.
Compleat Software partnered with LBMC Technology Solutions as their AP automation & purchasing partner for Accounting Software customers.
Hubspot has launched HubSpot Creators. It is a new accelerator program to seek out and invest in emerging creators globally with an initial cohort of eight podcast creators.
Nexthink has partnered with Qualtrics to provide joint customers with a premier digital employee experience. This collaboration brings together both operational data (O-Data) from Nexthink and employee experience data (X-Data) from Qualtrics. The new experience will provide companies insights on where and how they can improve workplace technology experiences through the lens of the employee.
Effective April 4, 2022, Salesforce will change its legal name from Salesforce.com Inc. to Salesforce Inc.
SD Worx announced a vendor partnership with Silver Cloud HR – an independent consultancy that supports businesses in selecting, implementing and managing their HR systems.
Customer
TSA Group has chosen Alvaria workforce engagement management for volume forecasting, mobile schedule management and optimal seat utilisation across its 3,000 customer service and sales agents
Cleo revealed that Brother International processes well over 25,000 /day or 600,000 EDI transactions per month through the Cleo Integration Cloud platform.
Canadian Valley Technical School, an Oklahoma Technical School for teens and adults, dramatically increased student use of mental health services after implementing a QR-code based system powered by Qualtrics.
The Municipality of Rome has chosen Salesforce to create an Integrated Citizen Relationship Management platform.
Jersey Mike's Subs announced it had appointed SOCi Inc as its global platform of record for localized marketing. Jersey Mike's, known for its authentic, fresh sliced/fresh grilled subs, operates more than 2,000 locations nationwide.
Financial Reports
Denodo revealed its expansion over the last two years in a business update. Subscription license revenue grew more than 50% year-over-year. The company is moving closer to becoming a 100% subscription-based revenue business. It extended its worldwide footprint to 25 offices spanning 20 countries, including new offices in South Korea, Sweden, and Thailand.
Product
Achievers has launched Employee Connections to create opportunities for employees to connect across job levels and build a strong sense of belonging in the workplace.
ActiveCampaign revealed thirteen updates to Automations and four updates to its eCommerce customer reports.
Concord announced details of its April 26th release. It includes a new document interface that supports drag and drop, improved commenting and guidance. eSignature has improved, and there are improvements to integration with Zapier.
GoodData announced the release of dashboard plugins that enable enhanced capabilities for dashboards customization without GoodData support.
Domo announced Data Apps, new low-code data tools for everyone across an organization. They are designed to benefit data-driven decisions and actions to those who are underserved by traditional business intelligence (BI) and analytics.
Fluence Technologies unveiled its new account reconciliation solution to automate and control the painful, resource-intensive accounting function that's widely known as the bottleneck to the financial close process.
Mindtickle launched Sales Coaching rooms. The new feature provides front-line sales managers with actionable insights, resources, and a single interface to deliver more impactful and personalized coaching that drives seller transformation.
NICE launched its advanced, X-Sight Entity Risk SaaS solution. This innovative solution produces a single risk score that enables financial institutions to understand their clients better. NICE also launched CXone in Singapore, enabling companies in the Asia Pacific region to eliminate friction and deliver customized, connected, digital-first customer service.
Pegasystems announced the latest edition of its Pega Infinity software suite that helps empower organizations to quickly deploy apps, create smarter workflows, and deliver better experiences for businesses and their customers.
Qualtrics launched two new solutions to help employers improve employees' sense of physical safety and overall well-being at work.
SalesAgility released SuiteCRM 8.1. New features include Recently Viewed records and Favourite functionality.
Scratchpad Inc announced the immediate availability of the first inbox and deal alert system. It is built for salespeople to cut through the noise and clutter of notifications, often sent through Slack or email, disrupting their day-to-day workflows.
Upland AccuRoute's first release of 2022 became generally available. IT has added integrations to EPIC and Canon MFP devices and has simplified data collection and classification.