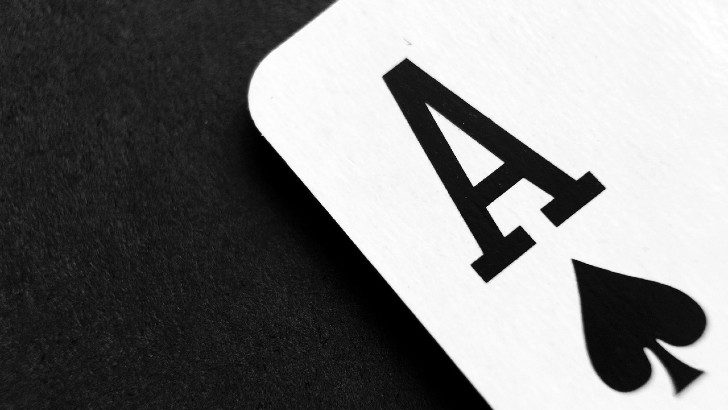 Icertis has just released the latest version of its ICI Platform, release 8.0. While the biggest functional improvement is the launch of its add-on module AI Studio, it is by no means the only change in the contract intelligence platform. Alongside AI Studio Icertis has also delivered a new user experience environment called ACE UX.
Rajan Venkitachalam, Product Management at Icertis described the new experience saying: "Ace UX is an adaptable, customer-focused and efficient user experience. This next-generation capability redefines the contracting experience for Icertis Contract Intelligence users, enhancing productivity via delightful experience."
Other improvements see better data extraction capabilities with the ability for the AI-powered platform to extract and understand clause boundaries and multi-level clauses (currently two) from data formats including Docx, text pdf and scanned pdf.
Another UI enhancement sees improvements to the Icertis Platform Analytics Reports user interface. The platform has added the report name outside the Power BI Windows and also provided a navigation bar to enable the user to quickly move search the report, move between pages, save the report or refresh it.
Introducing ACE UX
ACE UX is a major overhaul of the user experience by Icertis. Users are able to create dynamic configurable dashboards. They can embed data and visualisations enabling them to surface contextually relevant insights. Role-specific agreement dashboards mean that users will only see the contracts and data that are relevant to their role.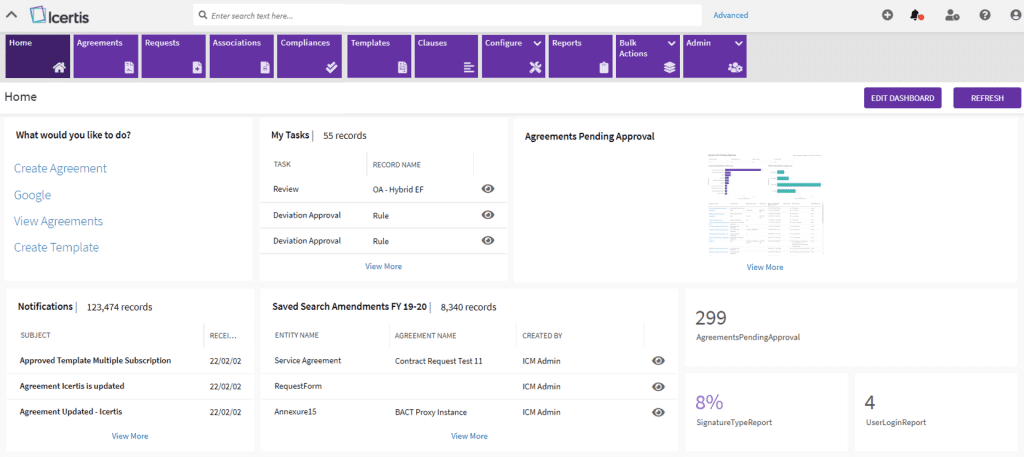 There are new configurable menus, sidebars, and drawers to enable users to navigate faster through the system. Common tasks are easier to action, and users spend less time navigating through the platform. It will enable them to organise actions better and collaborate in real-time in context with relevant contract documents.
A new agreement view for contract documents initially displays the clauses relevant to the reviewing user. Thus, a finance user will see clauses relevant to finance, and the legal reviewing will be directed to other clauses. A split preview capability enables users to view contracts side by side or alongside relevant catalogued terms such as clauses and obligations.
The aim is to speed up the review process. Updated clauses can be dragged from one pane to another to update the existing contract with full audit controls. Users can also edit the contract document within the window without having to launch Word. Users can also collaborate across other Microsoft Office documents in real-time including PowerPoint and Excel.
The search function has been updated and empowered. It now enables users to search across document text and metadata to retrieve information quickly. Saved search terms can be reused quickly. A new split-view enables users to see search results and iterate search terms at the same time if the initial results are not the expected ones.
Enterprise Times
Not only does the Icertis Contract Intelligence platform now deliver a powerful CLM it now has a much-improved user interface. That UI will enable every user to get a faster time to value for the CLM. ACE UX is a step forward for Icertis. However, it has not yet taken the step towards a natural language search, nor an audio interface. That move may not be that far away.
What is next? There currently appears no integration to Google Docs. With some organisations focused on Google rather than Microsoft that might be a natural next step. It will be interesting to hear and see what Icertis has in store for Version 9.0, version 8.0 certainly impresses.