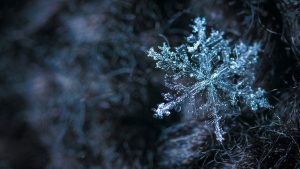 Precisely has achieved Snowflake Ready Technology status for its Precisely Connect data integration solution. The announcement is good news for Precisely customers. It means that the company has met Snowflake's highest standards of best practice.
According to the press release, meeting those standards means "customers can unlock critical data held in legacy business systems more quickly, while deriving maximum value from their infrastructure investments."
Patrick McCarthy, Chief Revenue Officer at Precisely, said, "We are delighted to be strengthening our valued partnership with Snowflake. Our combined capabilities help customers extend the useful life of their existing infrastructure, unlocking critical data from legacy business systems and connecting it with Snowflake's Data Cloud. It's a powerful combination that provides businesses with the trusted data and insights they need to fuel confident decision-making."
A partnership getting stronger over time
Precisely and Snowflake have been partners for some time. Precisely already has several of its datasets on the Snowflake Data Marketplace. This deal sees them strengthening that partnership and adding another strand to it.
Unlocking data that is trapped in legacy business systems can be hard. Combining those legacy data systems with cloud-based solutions can be equally hard. For many companies, the cost in terms of time and resources is huge. Throw in the complexity of their legacy systems, and many companies are left trying to run separate data environments.
What is on offer here is a better way to solve that problem. Precisely brings its experience of data cleaning and data migration in this new announcement. It allows customers to mix data from their on-premises and other cloud environments and move that into Snowflake's Data Cloud.
They can also enrich that data, ensuring that the data delivered to the Snowflake Data Cloud is fit for purpose. It means that all their corporate data is available for analysis. It also means that they can meet compliance and other demands that require a high level of data quality. This latter point is something that  Emily Washington, Senior Vice President of Product Management at Precisely, spoke about on a podcast recently.
Enterprise Times: What does this mean?
Despite all the effort expended on analytics and other data programmes, organisations still face the prospect of large tracts of data being unused or, at best, lightly used. Data is increasingly being spread across a multi-cloud, multi-platform world. It means that problems with any set of data results in that data being ignored by users.
This announcement by Precisely and Snowflake will give data teams another tool to help make all data available to the wider organisation.