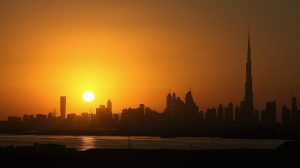 Dragos has opened an office in Dubai, as it looks to expand its presence in the Middle east. The leader in cybersecurity for industrial control systems (ICS) and operational technology (OT) environments is looking to expand in the Middle East.
Lee commented: "We stand ready as partners with the UAE industrial community to protect people and make the industrial community safer from cyber threats while the country's innovators also pursue digital transformation.  As the UAE's industrial sector plays an increasingly pivotal role in GDP growth, ICS/OT cybersecurity is more critical than ever in the hyperconnected world in which this change unfolds."
The new office follows the announcement that it was successfully expanding into the Kingdom of Saudi Arabia and UAE in November 2021.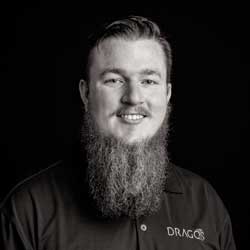 With the Middle East now using the money generated by oil to fuel large infrastructure projects, the demand for OT and ICS security has never been greater. Dragos hopes that it can help protect the UAE initiatives such as Operation 300bn. This intends to increase the industrial sector's contribution to GDP from AED 133 billion to AED 300 billion by 2031.
It is unclear how larger Dragos intends to grow in the Middle East. It already has around 10 people working in the region and will undoubtedly add more with two job openings in KSA and none in Dubai currently.
The Office
The new office will also include a mix of resources to service the region. It will include a new training centre to help upskill the talent of OT cybersecurity readiness. This will no doubt operate in conjunction with the recently launched Dragos Academy to offer both physical and virtual courses around OT security.
Located in the Dubai Internet City Innovation Hub, Dragos will have an incident response, penetration, and threat intelligence professionals available. Dragos also mentions partnerships with key government entities that it is already working with to provide training and threat intelligence. It did not mention which ones. In addition to the government contracts, it is looking for OEM Manufacturers and Channel resellers to build out its presence and revenues.
First stop, GISEC 2022
It will appear at GISEC 2022 for the first time this year. Robert M Lee, CEO and co-founder, is speaking at the event. He is delivering the opening address on 23rd March entitled: "The energy & critical infrastructure industry was hit hard in 2021, what's next?" Lee will share insights from its recent ICS/OT Cybersecurity Year in Review 2021. This may include region-specific threats such as Hexane, first seen in 2018. It targeted telecoms, oil and gas companies in the Middle East. Hexane was not mentioned in the latest report though.
In parallel, the company has partnered with key government entities to provide training and threat intelligence. It is aiming to build an advanced, future-ready ecosystem with OEM manufacturers and channel resellers.
Interested organisations, manufacturers, and governments can learn more about the three-pronged Dragos approach to OT cyber security. The company has built one of the largest teams in the industry, consisting of OT risk analysts, threat researchers, and incident responders. They help to protect against industry threats. They do so using a market-leading platform, specific intelligence and services.
Enterprise Times: What does this mean
Dragos is entering the market in the Middle East at a good time, at the start of many building projects. Security must be embedded in major projects' designs to reduce the risk posed in future years. Infrastructure lasts a long time. With Dubai Plan 2021 continuing to deliver new significant works, it will be well placed to assist. Recent projects include Desert Rose City. This project will house 30,000 people in a sustainable location with renewable energy and a waste recycling facility.