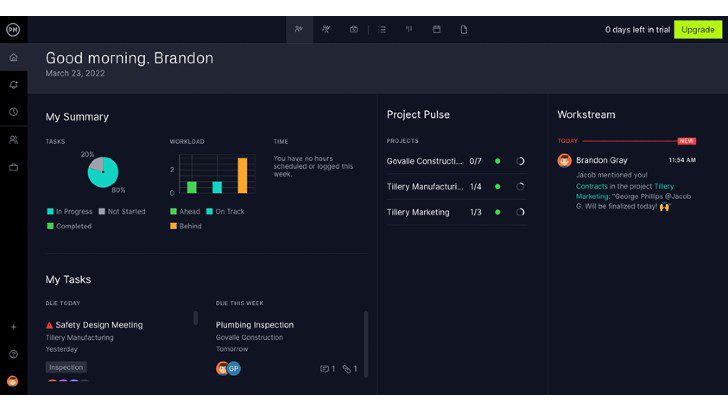 ProjectManager has unveiled the latest release of its hybrid work management software. The new release features a major update to the user experience with substantial changes that make the product easier to use.
With the move to hybrid working, ProjectManager has added an integration to Zoom. It also has a new licensing structure that enables organisations to extend licenses to external project team members.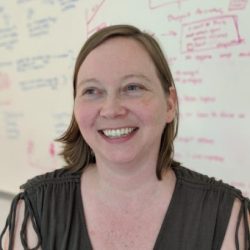 Stephanie Ray, Vice President of Product for ProjectManager, commented: "How we work continues to change, since where and when we work has changed, irrevocably, in the modern work revolution of the past few years.
"Whether you are an agile product development team, or an IT team rolling out new products or services to a fixed timeline, or a manufacturing team tracking production and delivery with Kanban, ProjectManager is the only tool that has the flexibility, collaborative power and role-based data insights to keep everyone working together."
User Interface update
ProjectManager joins Icertis and ServiceNow in delivering new user interfaces for customers. ProjectManager has refreshed the design and added new data and insights into users' home pages to improve tool adoption, project delivery, and collaboration. Users are also able to switch to dark mode, for low light conditions.
As users enter the system for the first time, the new home page is personalised to greet them. It displays a mix of widgets that include outstanding tasks, project status, events, and the current workload. New views include My Summary, Team Summary and Portfolio Summary.
Each home page is personalised for the specific role of an individual. Managers will see portfolio summaries, for example. In the interests of transparency, team members will have access to Project Pulse. It visually shows the health of all the projects the individual is involved in. Administrators can customise the home page to personalise them for their organisations
Zoom Integration
Users of the Business edition will now have access to a Zoom integration. Users can schedule and then launch Zoom meetings directly from within ProjectManager. It means less switching between applications, and as the upcoming events are visible on the home page, users are unlikely to miss them. Any ProjectManager users (except) guests can initiate the call. They can then add other users to the call using the Global Add button.
Licensing changes
Today, project teams are rarely made up of employees from a single company. For example, marketing teams might want to involve external design agencies or PR firms. ProjectManager has decided to enable customers using the Business or Enterprise version to add read-only users. These guest licenses are limited to five for the Business edition but unlimited for the Enterprise edition. The additional licences are provided free. The move enables ProjectManager customers to share information with a wider set of stakeholders and is a welcome move.
These read-only licenses allow view-only access. For external parties to update project tasks and collaborate on projects, they need full licenses.
Enterprise Times;  What does this mean
These are three updates that will make life easier for many customers. Remote or hybrid working has brought new challenges and increasing use of tools such as Zoom. With the added personalisation of the UI project, teams will be able to use the solution more efficiently.
Customers already see the benefits of using ProjectManager in the current environment. One US-based clean energy company has seen tremendous success leveraging ProjectManager in the new world of hybrid work.
The firm's IT director explained how the tool helped the organisation at the start of the pandemic. He said: "We suddenly recognized that we needed a product that could help with the transition from being in the office to remote work while managing different work styles in the single platform.
"ProjectManager lets [us] prioritize and manage the time frame for a project and gives us a working understanding of who's working on what, when and where.  We can see where we are in real time, whether we're tracking an individual task or the broader portfolio."
The new update will be available in April, with a 30-day trial available for interested firms.