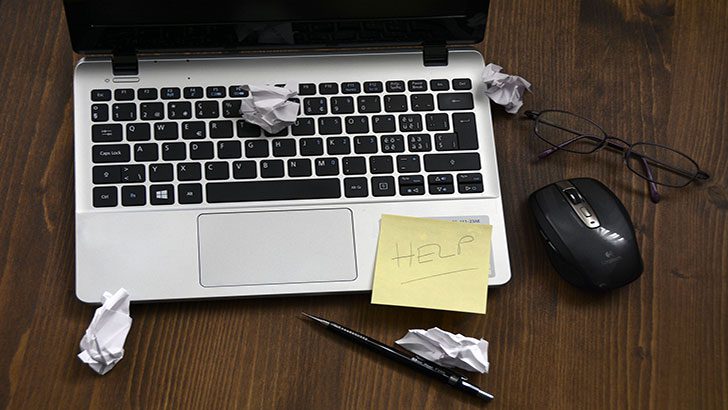 Over the past few years, we've seen a massive shift in the way IT support functions. Today's technology allows support teams to automate the process of constantly monitoring user networks, enabling them to anticipate problems even before they arise and proactively resolve them. In other words, today's IT support process should be much more proactive, often solving problems even before a user notices them. Some organisations are missing out on these changes, what are they missing out on?
The impact of the next generation of IT support on businesses
The shift to a more proactive support approach has resulted in businesses having to reimagine the role of their support organization. These pioneers have adopted modern technologies to enhance their users' support experience. It's safe to say that support teams must be positioned to support these technologies rather than the vice versa.
Here's a glance at what modern IT support looks like:
Increased productivity
IT issues can hamper productivity. However, with the increased use of automation in IT support, the turnover time to resolve issues has reduced greatly. It has increased the productivity of support teams and organizations as a whole.
Reduced costs
Remote monitoring and management software has ensured that there is less need for to go on-site to fix issues. In addition, the use of automated workflows has meant that many common issues are resolved without the technician getting involved. Additionally, support teams are equipped with the ability to remotely access all devices within an organization. This allows businesses to save dollars on their IT budget by reducing the costs of on-site visits. Removing the need to physically visit users and sites has also improved the productivity of the support team. In turn, this has directly reduced downtime, and the costs associated with it.
Mobile access
With mobile access, support teams can now resolve tickets from anywhere. All they need is a mobile device and a data connection. This further improves the support teams' responsiveness leading to even quicker resolution of issues.
24/7 support
Technologies such as auto-remediation, full mobile access and remotely connecting to devices has made it easier and less expensive to offer 24/7 support. Constant monitoring also allows support teams to spot issues before they become problems so there are less incidents to have to respond to.
Self-Service
For an end-user, the time waiting for a resolution to their problem is almost as frustrating as the problem itself. The emerging use of sophisticated self-service technologies, such as chatbots, allows users to get resolution when they need it. Not only does this reduce the IT Support workload, but it also improves end-user satisfaction.
What we can expect from the future of IT support
The IT support landscape has changed greatly over the past five years. From drawn-out phone calls to endless email chains, end users have had to put in a lot of work for what could be a simple resolution. However, looking back at the rapid developments over the past year, the future looks bright for the IT support landscape.
Here's what we can expect from IT support in the future:
Further adoption of the proactive approach:
The proactive approach has the potential to save a lot of time for IT support teams, especially if planned the right way. This allows support teams to concentrate on preventing problems rather than resolving them. Technical issues don't just impact staff, but also customers. If a consumer-facing business has technical issues preventing a customer from purchasing, they will inevitably go elsewhere. Therefore, businesses that are pioneering prevention rather than resolution will see a reduction in both downtime and customer churn.
Increased use of automation:
The use of automation is clearly going to increase, which is why it will also have a significant impact on the future of IT support in the coming years. Support teams can leverage automated workflows to resolve some of the most common issues and also implement automated end-user self-service solutions that empower users to resolve their own issues. This reduces the support workload while enhancing the end user experience.
Increased use of chatbots:
Chatbots have become so advanced that they can substitute support personnel. With the amount of data on offer, chatbots can access a wide range of knowledge management databases, allowing them to cover a wide range of issues, and only needing to pass the issue on to a human operator if things get out of hand. The increased use of chatbots will save businesses thousands of dollars that would otherwise be spent on hiring first-line support executives who answer the same questions every day.
The final word
As IT Support evolves, it will inevitably become more proactive. As the benefits of this approach become clear, we will also see organizations become more willing to adopt those innovative technologies that make this possible. The combination of a reduction in workload for support teams whilst maintaining – or even improving end-user satisfaction, will prove irresistible to IT directors who will embrace the future wholeheartedly.
---
MMSOFT Design, Ltd. is the maker of Pulseway, a mobile-first IT management software that helps busy IT administrators look after their IT infrastructure on the go. Easy-to-use, cloud-hosted solution with a user-friendly mobile app that abstracted the desktop away, Pulseway is used by over 13,000 businesses worldwide including BestBuy, DELL, Louis Vuitton, Canon and Siemens.