Shantanu Narayen, Chairman and CEO at Adobe undertook the keynote address at the company's virtual summit – Digital Experience Conference. Narayen believes the topics of digital transformation and changing customer expectations are dominating business conversations. He believes all businesses must redefine how they engage with customers and deliver digital experiences at an unprecedented scale.
Narayen applauded the gallantry of the scientific and medical professionals around the world combatting the current global health challenges. He also noted the horrific violence and humanitarian crisis unfolding in Ukraine. These issues remain major challenges for governments, society and businesses across the world.
The power of digital to connect us all
"Through it all, we have witnessed the power of digital to connect us all." Narayan says today's digital economy is bigger than ever. As digital technologies are empowering individuals, transforming businesses and connecting communities as never before.
The past two years have witnessed a profound shift in work, learning and entertainment. Consumers love the convenience of online shopping. The online spending trend has driven a record number of billion-dollar eCommerce sales days last year. Narayan expects eCommerce spending to reach the $1 trillion mark in 2022.
Telehealth visits are now the norm rather than the exception. Students are accustomed to learning at home, as well as in the classroom. Individuals are finding shared connection and community in immersive games and virtual concert experiences. Within businesses, people are collaborating in real-time with colleagues within and outside our organisations on a daily basis. Narayen observes these changes are taking place in every industry and sector in the economy.
The inexorable shift to digital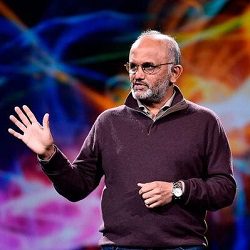 Narayen suggests, "This enormous shift to digital was a catalyst for people to reimagine what the future might look like, from reflecting on life choices and reinventing themselves with new jobs and new businesses to exploring new ways to monetise their content and creativity. This is fuelling the explosive growth of what is being referred to as the creative economy."
It is stimulating interest in the web as an immersive and engaging medium for all aspects of our lives. Furthermore, driving unprecedented interest and investment in artificial intelligence, machine learning and other web 3.0 technologies
"We're all grappling with what it means for our businesses, and how we capitalise on the enormous opportunity of the digital economy." For Adobe, the call to action is to make the digital economy personal.
"It's what we've done at Adobe. From how we engage with our employees, how we serve customers and collaborate with partners. At the heart of every great experience is an emotional connection. And great content plays a big part in making that happen."
Narayen suggests the experiences need to be real-time to deliver the right message to the right customer, in the right context and through the right vehicle. Customer journeys need to be seamless across numerous touchpoints and across whatever channels customers are using to connect with a brand. Ultimately for end customers, the result is a satisfying experience. As a result, businesses have to act on data in milliseconds to be responsive to customers.
On the eve of Adobe's 40th anniversary later this year. Narayen is incredibly proud of the impact the company's technologies have on every aspect of society. This ranges from desktop publishing and imaging to electronic documents, video and gaming, and digital marketing and eCommerce.
Treatment and opportunity
Narayen also noted the importance of equality and diversity, in the workplace and across society. "By building a diverse and inclusive culture at Adobe, we can represent and celebrate different perspectives for our customers and communities," he says.
Enterprise Times: What this means for business
Shantanu Narayen's keynote address was only a few minutes. However, it was breathtakingly broad and ambitious. Providing a wide sweep of detailed thinking into innovations in digital customer engagement. It was a really interesting keynote, particularly on the eve of the company's 40th anniversary.
Narayen was on the button describing the sheer magnitude and impact of these changes across all industries as 'absolutely massive.' Not only changing people's habits and expectations, but also how we work. Hybrid and remote work has become the norm. Many companies shifted operations to better meet customer needs. This goes far beyond just selling online. It also touches on how companies contribute to society, build and sustain trust and on customer loyalty. All valid points, raised by Narayen.