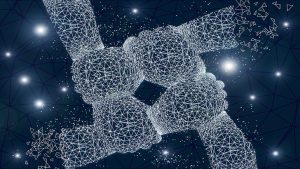 Adobe announced an expansion of its partner ecosystem at the company's summit – The Digital Experience Conference. Adobe say it has created new opportunities for its technology and solution partners – to deliver more personal experiences to millions. At the same time accelerating content velocity and making customer journeys seamless.
New capabilities in Adobe Experience Cloud – produced through new technology partner integrations – are available for customers to deploy. This includes buy online pickup in-store, free two-day shipping and payment services. Over the past year, Adobe and its solution partners say they have achieved significant momentum in scaling Adobe Experience Cloud. Meanwhile, Adobe is providing developers with new tools for building and deploying cloud-based applications across its products' headless tools. The company says providing flexibility to create custom user experiences with Adobe technology.
"When we put more power in the hands of developers, technology and solution partners, good things happen," said Justin Merickel, vice president of business development at Adobe. "Adobe is laser-focused on growing and empowering our ecosystem to expand the value Adobe Experience Cloud customers derive from applications."
Partners delivering new capabilities
Anaplan: Marketing teams can now bring Anaplan's suite of financial and budgeting capabilities into their Adobe Workfront work management and planning. With this strategic partnership between Anaplan and Adobe, marketers have a newfound ability to stay on budget and on deadline.
FedEx: Merchants will have the option to enable features like free two-day shipping, easy returns and seamless checkout to their storefronts. In addition, they can gain access to post-purchase logistics intelligence.
OneTrust: Brands can now bring smoother digital experiences to customers by simplifying the ways users give consent and express their preferences. The solution streamlines how this information is analysed and actionised – thanks to OneTrust's consent management platform and Adobe Real-Time CDP.
PayPal: Merchants can now accept popular payment methods with Payment Services for Adobe Commerce built on PayPal's Commerce Platform. This includes credit cards, debit cards and Venmo. In addition, they can access PayPal payment innovations, including cryptocurrency transactions and local payment methods.
Walmart: Merchants can now offer buy online, pickup in-store experiences at their own storefront locations. In addition, they can syndicate their products via the Walmart Marketplace, allowing them to expand their customer base.
The Weather Company, an IBM Business: Brands can now use real-time weather data from The Weather Company. An IBM Business, to design digital experiences on Adobe Experience Platform. For example, merchants can use this information to recommend umbrellas to customers on a rainy day.
Momentum with solution partners
Adobe's partnership with global agencies is scaling Adobe Experience Cloud while helping its solution partners realise business growth. Over the past year, Adobe has grown its 4,000-strong network of partners by more than 200. Adobe's solution partners have attained 30% year-over-year growth thanks to their collaborations with Adobe.
"In the evolving digital economy, personalisation is the new name of the game," said Justin Ablett, global Adobe lead at IBM Consulting. "Our relationship with Adobe allows us to accelerate our clients' digital transformation so they can deliver unparalleled customer experiences."
New Developer Tools
460,000 developers and community members use Adobe Exchange, Adobe's enterprise marketplace of thousands of third-party applications, extensions, plug-ins and scripts. These tools further extend the functionality of Adobe Experience Cloud. Adobe's latest tools help developers customise their applications for more personalised customer experiences and include:
Adobe App Builder for Commerce and Experience Manager: Empowers developers with tools to build and deploy cloud-native web applications aimed at creating customised content, commerce and document experiences. These apps work seamlessly across Adobe applications. App Builder for Commerce is expected to be available in the second half of the year.
Headless Commerce Capabilities: Provides developers with the flexibility to create their own custom user experiences with Adobe's technology. For example, brands can create their own custom storefront that's powered by Adobe's e-commerce tools.
Adobe PDF Services API integration with Workfront Fusion: Gives developers access to APIs that enable the automation of approval and signature workflows. Together with centralised visibility into the status of documents.
Adobe PDF Services connector for Microsoft Power Automate: Helps developers build multi-step, dynamic workflows for complex documents involved in contracts. They can also be used for client/employee onboarding, financial reporting, as well as data analysis and retrieval.
Source and destination Software Development Kits (SDKs): Makes it easy for developers and partners to create integrations with Adobe Experience Platform and Adobe Real-Time CDP. SDKs expedite time-to-value for customers. Partners can build source and destination connectors or extensions for Real-Time CDP Connections.
Enterprise Times: What this means for business?
Are we in the midst of an oil tanker trying to make a sharp manoeuvre? Or possibly with the assistance of the flotilla of tugboats trying to navigate the tanker through turbulent waters. Brands, retailers and online merchants are increasingly attracted to the MACH principles – microservice-based, API, composable architecture approach. The smorgasbord approach to supporting future customer experience needs. The challenge for Adobe is that it is one of the monolithic companies with its established traditional applications and solutions. It contrasts quite sharply with organisations embracing the MACH approach. Hence Adobe utilising its partners and development community to fill that gap. For instance, new tools to enable developers to extend Adobe Experience Cloud to deliver customised experiences. In addition to the company's increasing emphasis on its headless commerce capabilities. It looks like Adobe is adapting its business model to meet the brave new world of MACH.