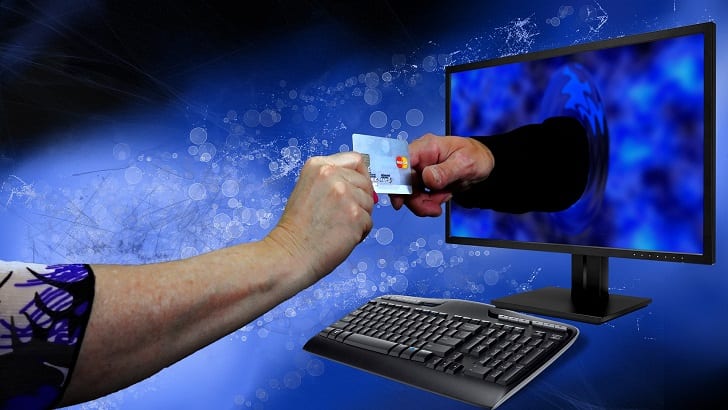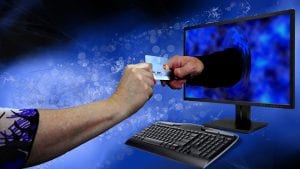 Paul Robson, President of Adobe's International Business and Shantanu Narayen, Chairman, President, CEO shared the keynote address at Adobe's Summit. Robson suggested the digital world has become the heart for how we connect, work, learn shop and entertain. This shift has happened fast and has happened globally, across borders, across industries across sectors. He suggested the option to be a digital company is no longer an option. It is business critical to be a digital business. Adobe's own digital economy index predicts eCommerce, to reach $1 trillion opportunity by 2022.
Customer experience is key
According to Robson, "It's the customer experience that has become the competitive differentiator in this new era of digital experiences. Customer expectations have never been higher and digital interactions have to match those expectations. Or the reality is, your customer will move to another brand. As a result, personalisation is the key. Real time data driven in intuitive personalised digital customer journeys, protect the customer through the entire end to end process. From the initial brand engagement, all the way through to that final purchase."
Experiencing the power of digital technology
According to Shantanu Narayen,  "We experienced the power of digital technology in transforming how we live, learn, work and play. Digital experiences have played a vital role in making every aspect of our lives possible. We have gone from a world with digital to a digital first world, and there is no going back."
Ecommerce went from a more convenient way to shop, to the primary way to purchase essential goods. Narayen asserts that becoming a digital business is a continuous journey. "Digital marketing has unlocked a new world of data, customer data and interactions that have become the new asset."
A new category – customer experience management
"As businesses re-architect systems around the customer, it requires a strong partnership between the CMO and the CIO. This has created a new category, Customer Experience Management. The category requires the convergence of innovative technology, talented people to activate technology and new processes to scale the impact."
Narayen concludes, "The digital economy runs on customer connections, personalised experiences resulted strong customer engagement and lasting relationships. Personalisation is going to drive business growth. Brands that can deliver on this expectation will be the new winners in the digital economy."
Adobe used the virtual event to share some of the latest innovations from its labs. The company highlighted enhancements and new solutions focused on customer journey management. In addition to data insights and audiences, content and personalisation, commerce and marketing workflows. Innovations to help businesses accelerate their digital transformation.
New Adobe Journey Optimiser
The solution is built on Adobe Experience Platform, an enterprise application. It is designed to help marketers optimise the customer journey across any outbound or inbound customer touchpoint. Brands can now actively listen to customer signals and use intelligent decisioning to anticipate and deliver the most relevant journey. This can now be achieved at scale by bringing together audience-based outbound marketing with one-on-one engagement.
Next Generation Adobe Real-time CDP
Adobe's next generation Real-time CDP is architected from the ground up for first-party, data-driven customer acquisition and engagement. The company has also released, the B2B edition of Adobe Real-time CDP. The solution allows customers to bring together both individual and account profiles for complete intelligence and activation. Adobe says this will help B2B companies think and act like B2C brands.
New Customer Journey Analytics
The New Customer Journey Analytics allows brands to integrate and standardise their online and offline customer data. This enables anyone—not just data scientists—to connect that data, easily visualise it in a unified view. As a result, better understand the entire journey to better inform marketing strategies.
New Marketing System of Record
Work management solutions must help companies run more efficiently by centralising work in a single application. This is required to support cross-functional teams to connect, collaborate, and execute the right work—from anywhere. Following Adobe's acquisition of Workfront, Adobe previewed its new Marketing System of Record. The platform will be the single source of truth for connecting and managing work across the entire marketing lifecycle. From strategy and planning to execution and measurement.
New Adobe Experience Manager Innovations
Innovations within Adobe Experience Manager helps brands create, manage and optimise the content businesses need to stay ahead. This includes Headless Content Management System (CMS) capabilities, which deliver immersive content as data over APIs. It also brings advanced AI to content automation. The new Adobe Experience Manager Assets Essentials will become the default asset management capability in all Adobe Experience Cloud applications. It is expected to be fully configurable to ensure access to the best content.
New Adobe Commerce Capabilities
Powered by Adobe Sensei, Product Recommendations in Adobe Commerce unlocks new ways for customers to discover products. Live Search delivers fast and hyper-relevant results and search experiences on merchant's site. A new collaboration with FedEx will let Adobe Commerce merchants integrate their storefronts with FedEx ShopRunner. This allows consumers to benefit such as free two-day shipping, seamless checkout, easy returns, and the ability to access FedEx post-purchase logistics intelligence.
New Adobe Experience Platform Collection Enterprise
New Collection Enterprise enhancements allows companies to use Adobe's globally distributed, high-performance edge network. Businesses can collect data and send it wherever it needs to go. Whether that be to Adobe's applications and platform or any other system. The new lightweight data collection SDKs help ensure that applications are highly performant to provide the best consumer experience.
Enterprise Times: What this means for business?
Adobe always organises good events. The message of this year's event was organisations have to nurture superb customer connections to thrive in the digital economy. The virtual event shared how exceptional, personalised customer experiences are the key to business growth today and in the future. Adobe is in a good position to reap the rewards of investing in customer experience.  Adobe Experience Cloud, used by 75% of Fortune 100 companies, supports Customer Experience Management (CXM) for B2B and B2C companies.
The company's Adobe Experience cloud is a well-recognised as a comprehensive solution for content and commerce data insights and audiences. Adobe's applications are layered with services that provide added functionality. This is built on the Adobe Experience platform with its key features including unified customer profiles continuous intelligence. So at the moment, all is good for Adobe.
Some of the announcement made at the event will ripple through to offices across the globe. However, is there a danger of complacency in the ranks of Adobe? The company's real competition may not be Oracle or Salesforce, but the changing trends in the sector. Online retailers and merchants are increasingly attracted to microservice based, API, composable architecture approach. The 'mix and match' to supporting future customer experience needs. The challenge for Adobe will be persuading customers, particularly its enterprise clients, to continue sharing their vision of customer experience. Putting all their eggs in the Adobe basket.