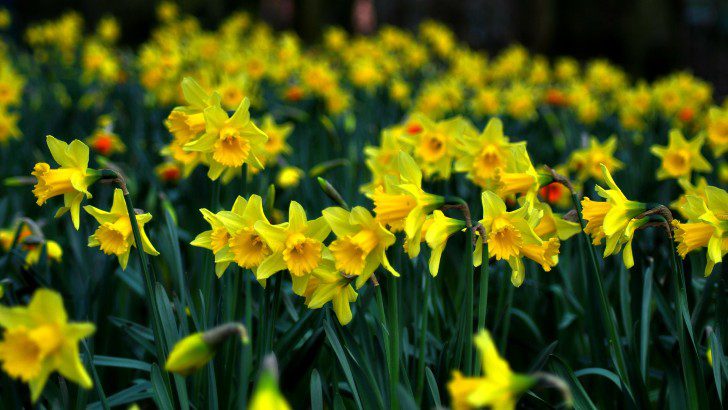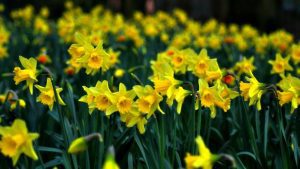 This week, there is plenty of news, especially partnership announcements. Cyara is targetting the US public sector after it partnered with Carahsoft. Telia partnered with Celonis and has set up a centre of excellence to bring digital transformation to its customer base.
Genesis raised $200 million after a late entry from Insight Partners doubled the funding round for its low code platform. There were also several product announcements, with LivePerson unveiling the latest update to its Conversational Cloud and Cleo unveiling RADAR and early warning detection system for supply chains.
Pick of the week
According to its filing at RoC India. Zoho has another year of growth, with revenue from operations growing 22.3% to Rs 5,230 crore ($697 Mn). Expenses dropped over the same period by 10% to Rs 3024 crore, and profits soared 139.5% to Rs 1917 crore. Cash from operations stands at RS 2454.6 crore.
The question is, what will it do with the additional cash. It could deepen its investment in R&D, spend more on marketing or increase its philanthropic work or make acquisitions. The latter is unlikely; it rarely makes acquisitions. However, with a growing marketplace, it could decide that some of its partners will be better served, becoming part of the Zoho family.
Zoho's largest market is easily the US, with $297.8 million in revenues, by far the largest. Europe contributes $105.5 million, with an additional $60.4 million from the UK, its second-largest market by country. Third (just) is India, its home nation with $33.4 million, only just ahead of Australia ($31.3mn) and Canada ($30.1mn). It will be interesting to see if India slips further behind as global growth continues.
The reason behind the costs dropping was a sharp fall in sales and marketing spending because of the pandemic. Rather than shift marketing online, the company seems to have retrenched. As lockdowns ease, will it start up its physical events in 2022? Regardless Zoho has impressive growth, despite stalling its marketing spend. What will 2022 bring?
Acquisitions
Billtrust has acquired Netherlands-based Order2Cash, a leading B2B order-to-cash platform provider.
Nintex has acquired Kryon, a process discovery innovator and robotic process automation (RPA) leader, to extend the intelligent process automation (IPA) capabilities of the Nintex Process Platform.
TriNet completed its acquisition of Zenefits, a leading SaaS-based human capital management (HCM) solution purpose-built for SMBs to enable people operations, from Francisco Partners. Zenefits will now be known as TriNet Zenefits.
Appointments
David Goeckeler has been appointed to the ADP Board of Directors, effective February 14, 2022.
SirionLabs appointed Madhukar (Madhu) Yarra as Chief Operating Officer (COO).
Business
Active Campaign announced that it is investing heavily in expanding its employee, partner and customer ecosystem in LATAM by establishing its first physical presence in the region in Florianopolis, Brazil.
Agiloft announced a strategic partnership with Ready Computing to enhance the use of the Agiloft platform in the healthcare marketplace.
Mediafly, the revenue enablement and intelligence leader, has completed a SOC 2 Type 2 audit.
Mendix announced an expanded go-to-market relationship with Amazon Web Services (AWS). Three Mendix offerings are now available in the AWS Marketplace: the Mendix low-code platform, Intelligent Automation for Banking, and Intelligent Automation for Insurance. Vertical solutions for other industries will follow.
Salesforce has added Sustainability as a core value. It also launched Net Zero Cloud 2.0 Globally. Net Zero Cloud 2.0 is already assisting organisations such as Mastercard, Deloitte Germany, Uhuru, and MillerKnoll reach their climate goals by tracking greenhouse gas emissions.
Salesloft announced a new Technology Partner Program to enable partners to achieve growth together and provide a guided path to success with Salesloft.
SirionLabs entered into a partnership with Adobe Sign to integrate its e-signatures into its smarter contracting platform – SirionOne.
ThoughtSpot revealed findings from a Forrester Total Economic Impact report. It showed that organizations using ThoughtSpot realize an average ROI of 289% and $6.35M in business benefits within three years of implementation.
Workiva Inc announced a strategic partnership with Persefoni Inc. The combined solution will seamlessly provide transparent, investor-grade carbon disclosures to joint customers.
Customer
Wisconsin Association of Independent Colleges and Universities (WAICU) will make Anthology's suite of operations and engagement solutions available to the Association's 23 member institutions.
Thermo Fisher Scientific has revealed how Phenom is helping it through its recruitment process in a video case study.
Eurasian Bank, one of the largest banks in Kazakhstan, has implemented Qlik Data Integration to drive its data warehouse modernization efforts.
Hastings Mutual has tapped into the power of Sisense to transform into a data-directed organization. Since deploying the Sisense Fusion Platform, Hastings Mutual has experienced a 2% increase in revenue and discovered over $50 million in potential upsell opportunities.
TIBCO revealed how its advanced COVID-19 symptom-tracking solution TIBCO GatherSmart has played an important role in supporting schools and colleges throughout the pandemic to create a safe and responsible environment for teachers and students.
TriNet announced an exclusive partnership with WeWork (NYSE: WE), a leading flexible space provider, to become the company's professional employer organization partner (PEO) in the United States.
Financial Reports
Alteryx published its Q4 and full-year 2021 results. The full Year 2021 Revenue was $536 million, up 8% Year-Over-Year. Annual Recurring Revenue was $638 million, up 30% Year-Over-Year. Q4 ARR was $638.0 million, an increase of 30% year-over-year.
Appian announced Q4 and full-year 2021 results. Fourth-quarter cloud subscription revenue increased 39% YoY to $51.2 million. Full-year cloud subscription revenue increased 39% YoY to $179.4 million.
Demandbase reported record international growth. It added 35 new mid-market and enterprise customers in the last 12 months in the UK alone. Growth has also increased in Germany, India, and Japan. It is also looking to hire more staff. The company also launched its Account-Based Experience (ABX) Certification. It consists of eight modules, normally $395. Demandbase is offering the course for free until April 30, 2022
IntelliHR announced its half-year results ending December 31, 2021. Revenues increased 72% to AU$2.328mn. Losses increased 52% to (AU$4.692mn). The losses are powering the impressive global expansion in USA, Canada and the UK. It now has more than 52,000 subscribers.
NICE announced results for the fourth quarter and full-year ended December 31, 2021. It attained revenues of $515 million, up 17.6% YoY in Q4. Full-year revenues were $1,926 million (Of which $1,023 million were cloud, up 30.1% YoY) up 16.2% YoY. Barak Eilam, CEO of NICE, said: "We ended 2021 on a high note and with great momentum. NICE is a fast-growing, agile market leader at scale combined with blue-chip profitability."
Funding
SourceDay, a leading supply chain procurement collaboration engine for direct spend materials, closed a $31.5 million Series C round of funding. Norwest Venture Partners led the round alongside existing investors ATX Ventures, Baird Capital, Draper Associates, Ring Ventures and Silverton Partners.
Product
Blackboard, now part of Anthology, announced it will host Blackboard Learn for institutions across Africa in Amazon Web Services (AWS) Africa (Cape Town) Region.
Appian Government Cloud was one of the first low-code platform-as-a-service offerings to receive Provisional Authorization (PA) at Impact Level 5 (IL5) for managed cloud applications and services this week.
Mendix has launched Mendix PLM for Fashion and Retail. It is a new visually rich low-code cloud-native solution offering SaaS and adaptive SaaS subscription models.
Onna, the knowledge discovery leader, announced a new Pay as You Go offering for its eDiscovery solution. The simplified online subscription experience makes it quick and easy to get started with Onna eDiscovery.
Qualtrics announced XM Discover, a new set of products that help companies tune into conversations that are already happening to build a richer understanding of what customers and employees want and expect.
Salesforce and Amazon Web Services (AWS) announced an offering combining high-quality video streaming technology with unique viewer data and feedback analysis tools to help content distributors deliver more personalized viewer experiences.