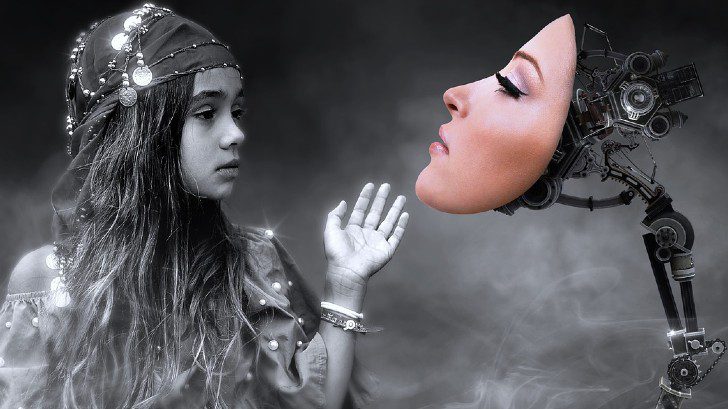 LivePerson has announced the first update of 2022 to its Conversational Cloud. The update includes new AI capabilities and additional integrations, creating more connections for the Conversational Cloud to deliver business value. The updates also include advanced routing and self-learning technology and improve ways to track and deliver conversational commerce.
The Conversational Cloud already hosts more than 1 billion conversations every month and aims to improve connections between brands and consumers with "Curiously Human" digital experiences. Those experiences deliver productive and brand-enhancing conversations with the sales, service and marketing teams within organisations.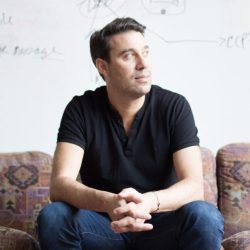 Rob LoCascio, founder and CEO of LivePerson, commented: "In today's digital world, people crave more personalized, humanized experiences. Brands have a massive opportunity to provide and scale these experiences with us because our Conversational AI makes millions of conversations as personal as one. The vision we've unveiled today will give people greater access to trusted conversations that fulfill their most important intentions around everything from daily tasks and shopping to long-term health and finance goals." 
AI enhancements
Gone are the days when a customer needs to enter a number based on an oversimplified menu system. LivePerson is now capable of understanding the intent and sentiment of the customer by analysing the conversation. It can therefore route the conversation to the best-qualified bot or agent.
Natural conversation is complex. A person may speak about several things in their opening words. This could include the problem they want resolving, a greeting, an issue they wish to raise, questions about the weather and other things.
LivePerson believes that its Conversational Cloud can now pick out the key issue within the message and identify the separate queries and observations, handlings these separately through new automations. This feature sounds impressive and will be rolled out next month.
LivePerson scores conversations using its meaningful automated conversation score (MACS) that calculates the health of the conversation. Brands can use this score to reset conversations, hand over to humans and return the conversation to a healthy state. For example, if a caller is increasingly frustrated with asking the same question without receiving an answer conversation cloud will recognise this and reroute the conversation to a human or a predetermined reset point.
This dynamic routing capability is defined by a drag-and-drop user interface rather than requiring developers. The routing support variants for the day of the week, sales campaigns, supply chain issues, etc. An example is a premium route for customers with a high-value shopping cart, taking them to a white-glove service, reducing the risk of losing the sale.
LivePerson will also shortly launch dynamic actions. This is an automation capability that enables the brand to take actions, such as automatically contacting customers using triggers. For example, if a flight is cancelled or the interest rate changes.
Integrations added
LivePerson does not act in isolation. It has therefore added more integrations to its platform. Users can trigger actions draw information from even more integrations. Already LivePerson initiates over 34 billion API calls monthly.
Integrations already include Calendly for appointments, DocuSign for eSignature, Stripe for payments, Salesforce to start conversations with new customers and Medallia for surveys. Facebook social support is now available as well.
Conversational Commerce
Consumers today want a seamless experience whilst shopping. With a growing trend towards digital commerce, how brands interact with those customers is increasingly important. A poor bot experience leads to a loss of revenue from that customer and potential brand damage as they spread their experience.
LivePerson has launched a new commerce starter pack. The pack includes highly accurate, automated responses to increase sales conversions. It will automatically analyze and respond to product details, availability, returns, and shipping inquiries.
LivePerson has added sales attribution tech. It enables marketing and sales leaders to map the customer journey better, understand which bots and agents a customer interacted with and what details of products and services when shared at what point in the journey.
Enterprise Times: What does this mean
LivePerson continues to push its Conversation Cloud forward with enhancements that brands will welcome. This release builds on the capabilities it launched in 2021, including the ability to measure sentiment about their bot conversation and the ability to train AI models easily. This latest release pushed the sentiment analysis forward. It is difficult to gauge exactly how human-like the bots are becoming, but it should certainly improve the customer experience.
In an accompanying video, LivePerson also revealed further details about the update, though it is unclear whether these were already available or became available with this release. They included the ability to enrich conversations with:
Click to call in messages
File share from predefined content
Click to open hyperlinks
Facebook social support
Japanese language support
LivePerson continues to push the boundaries of what is possible within conversational AI. It still needs direction from the brands concerned, but with a friendly interface and one that does not need a developer. The product is already used by thousands of brands worldwide, including Virgin Atlantic, IBM, Lancôme, and RBS. This release should further help expand its footprint, with digital commerce set to be increasingly important.