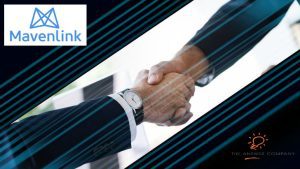 The Answer Company has announced a new partnership with Mavenlink, a leading Professional Services Automation (PSA) company. The Answer Company will combine Mavenlink PSA with the Sage Intacct financial management solution and Salesforce.
The press release states that the Answer Company development team has created this integration. To an extent, this is slightly surprising as Mavenlink's M-Bridge product already has components to integrate these three solutions.
It means that the trio of integrated products provides a complete business solution for many professional services companies. It streamlines the process from sales, through operations to cash eliminating many of the manual processes.
Shawn Ostheimer, Founder, and President of The Answer Company commented: "We're thrilled to be adding yet another best-in-class solution to our product lineup. Working with over 2,000 clients, we're seeing a strong demand for cloud solutions born and built in the cloud. Mavenlink, with its award-winning project management functions and its integration with Sage Intacct is a perfect fit for Professional Service organizations looking to streamline their business processes and maximize efficiencies."
Based in Canada, The Answer Company is a Diamond Sage Partner and an implementation partner for Mavenlink. It is also a customer of both Mavenlink and Sage Intacct. Therefore it comes to the table with experience and a ready-made case study for the solution.
Ostheimer added: "As a professional services firm ourselves, we've seen the real impact and ROI of the Mavenlink and Sage Intacct integration and we cannot wait to share that with our customers, new and loyal. We're thrilled to be working with such a great partner to provide a full suite of solutions to the businesses we serve, continuing our efforts to Propel Businesses Forward."
Enterprise Times: What does this mean
While Mavenlink and Kimble continue to thrash out the integration between the two companies news from both has been negligible. This is expected. However, this announcement by The Answer Company shows that Mavenlink is still very active and moving its extended sales organisation forward. The Answer Company is a significant consultancy firm in Canada. It has offices in five Canadian cities and a presence in Portland, Oregon.
Tom Nicholas, VP of Strategic Partnerships & Alliances at Mavenlink commented, "The Answer Company is a fantastic partner. Because they use Sage Intacct and Mavenlink in-house, The Answer Company's first-hand experience and knowledge allows them to effectively integrate these two best-in-breed solutions for our clients and educate them on how to operate their PS organizations more efficiently and profitably."
Prior to the merger announcement, Mavenlink had drifted away from Sage Intacct and saw more business from NetSuite users. In contrast, Kimble had a tight relationship with Sage Intacct. This latest announcement shows NewCo (Mavenlink + Kimble) is now capable of driving forward relationships with multiple ERP vendors.