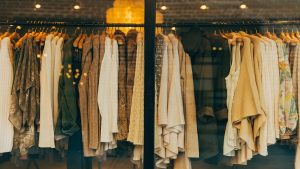 Infor has announced a new partnership with Made2Flow, a tech company that helps the fashion industry measure its products' impact on the environment. Infor Fashion provides one of the leading PLM solutions to the fashion industry. In combination with Infor providing the data and Made2Flow the analysis with its proprietary algorithms, customers can better understand their products' impact on people and the planet.
This is increasingly important. In 2020 a McKinsey survey found that 57% of consumers had made significant changes to their lifestyle to lessen the environmental impact. The new partnership will enable organisations to increase the transparency of their production supply chain. The partnership will enable fashion companies to continuously measure the environmental impact of products to meet targets and reassure stakeholders.
Helene Behrenfeldt, Infor's industry and solution strategy director for the fashion industry, commented: "Infor already has more than 1,000 fashion customers globally and is well positioned to extend its proposition to encompass enhanced sustainability analysis and reporting.
"With the demands of today's fashion market in sharp focus, not only can Infor reduce design and development time by up to 50%, its partnership with Made2Flow will afford fashion companies greater visibility of impact measurements across their supply chain, and identify areas that can be improved to minimize carbon footprints.
"Through capturing data from the entire supply chain, from yarn suppliers and fabric companies to garment producers, Infor and Made2Flow have the means to facilitate meaningful, real time on impact measurements for a given collection or style, to provide a benchmark from which to deliver improvements, and to facilitate the transparency consumers and governments increasingly demand."
But what is happening
Enterprise Times asked Behrenfeldt and Tal Shogol, CEO of Made2Flow, some questions about the new partnership.
What is the information passed from Infor PLM to Made2Flow?
Behrenfeldt answered: "Relevant information around the product in the design phase is shared. This includes product details (category, gender, colours), bill of material/material composition and main supplier details such as country of origin."
Made2Flow already understands the fashion industry supply chain with more than 1,240 supply chains measured across 21 countries. This includes production companies across tiers 1-3, rarely captured by a PLM solution.
Made2Flow understands the position of more than 1,160 tier 2 and tier 3 suppliers. One obvious extension of this is to add Infor Nexus into this agreement, with its supply chain knowledge. Enterprise Times asked Behrenfeldt if Infor Nexus is part of this agreement.
She replied: "In the first stage, the data is planned to come from Infor PLM for Fashion. However, it is definitely possible to retrieve relevant data from both Infor Nexus and Infor CloudSuite Fashion since all products sit on one common platform (Infor OS), where data is managed in one place via Infor DataLake."
How many joint customers already exist?
"This is a new initiative, and we are currently working to identify common customers that has a need and will benefit from this."
What are the benefits for Fashion manufacturers?
ET asked Behrenfeldt what enhancements will there be for Infor users through this partnership, on day one, on the roadmap?
"The benefit and value for Infor fashion users will be the ability to provide required sustainability information and reporting in a way that follows the standards. They can early on utilize the data they already have in Infor PLM for Fashion to help provide visibility and make better decisions to ensure sustainability goals are met. Also, if government regulations are put in place, they will be ready to provide the necessary data to be compliant. 
"From day one, users will have an overview of the environmental impact of each product at a category, SKU, material and supplier level. Each impact indicator is benchmarked with highlights over the impact hotspots. This can be used as a decision-making tool for internal use and as a powerful consumer-facing tool."
Will Infor leverage the partnership to enhance insights driven by Coleman inside PLM, Nexus or ERP?
"In the first stage, the impact measurement results calculations will be visible in the Made2Flow solution. Moving further, there is a possibility to share relevant data/calculations via Infor DataLake. This would make it possible to utilize Infor AI/Coleman and Infor Birst analytics and also ensure data can be visible in solutions like PLM for Fashion, Nexus and CloudSuite Fashion (ERP)." 
And for Made2Flow customers
What enhancements will there be for Made2Flow users through this partnership, on day one, on the roadmap?
Shogol replied, "Made2Flow users will benefit from a seamless transfer of data from Infor. This will facilitate enjoying the many benefits of impact measurement without any additional effort."
Shogol commented: "At Made2Flow, we developed technologies to overcome data gaps and data validation to finally be able to measure entire collections continuously in a credible manner. Thanks to our Bill Of Processes (BOP) engine, we manage to normalize data. It allows brands and suppliers to understand their impact hotspots.
"Developing regulations force fashion brands to use impact measurement as a consumer facing solution and for internal purposes to control in real-time impact reduction activities. Thanks to the collaboration with Infor, brands will be able to accurately measure their sustainability efforts and drive to faster impact reduction as an intuitive working tool.
"At Made2flow, we are great believers of partnerships such as this one, it is the only way to transition to a low impact industry."
Fashion business leaders wanting to understand more about Made2Flow can book a personalised demonstration. Made2Flow works with Infor PLM now, but Shogol explained: "It is currently examining multiple collaboration opportunities across the value chain. New collaborations are expected to be announced in Q2 of 2022."
Enterprise Times: What does this mean
This is a timely partnership by Infor. One that it has created seemingly because of a perceived industry need rather than specific customer demand. This announcement could have been strengthened with an existing client of both companies seeing the benefits of this partnership. Both Infor and Made2Flow should quickly identify these customers existence as they could quickly become advocates for the partnership. That will help Infor deliver a competitive advantage over rivals. Made2Flow will need to consider which PLMs its customer already use.
If successful, Made2Flow will need to extend integrations to other PLM solutions as suggested. It could also become an acquisition target for Infor. The importance of sustainability across fashion and other industries is increasingly important. Infor may feel that the platform can be applied to other industries. The question is whether Infor Nexus can provide the supply chain knowledge for this and Infor the industry expertise.