Mavenlink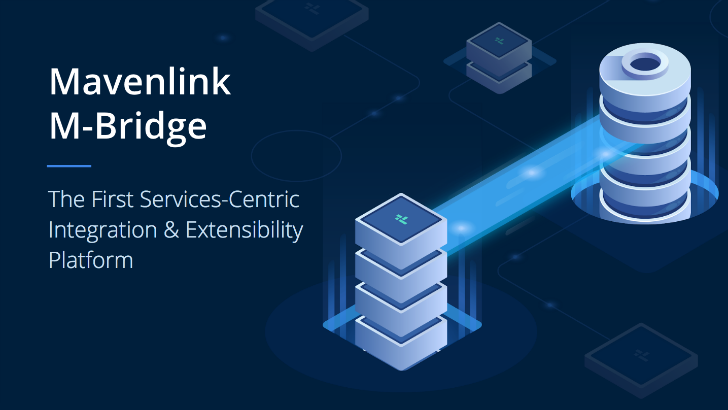 has unveiled the next iteration of their integration strategy with the launch of M-Bridge. M-Bridge is a services centric integration and extensibility platform. Mavenlink has a very clear vision for its architecture that features its operational system of record at the heart of professional services firms.
It has have long recognised the need to integrate with other systems of record such as Finance, HCM and CRM. To do that, Mavenlink has an API first approach for integration.
While many of the components are not new, M-Bridge puts a better structure around the approach and adds a management console. This management console include four key components:
Baseball Card View of integrations
Scenario manager and Monitoring
Exceptions view
Exceptions log management
M-Bridge also includes the API's and developer tools to support customised integrations by clients. These tools include an API developer guide and a digital style guide. M-Bridge is available from 14th August and is free of charge. There are usage fees for the pre-built integrations. These cost from $500-$15,000 depending upon the nature of the integration and the size of the user base. Mavenlink also offers technical services to support the creation of both tailored integrations (modifying the prebuilt integrations) and customised integrations.
These developer tools make it easier for customers to build their own integrations. Ivan Todorov, EVP of Operations and Strategy at AMP Agency commented: "In addition to leveraging Mavenlink's pre-built integrations with Google G-Suite and Slack, we deployed custom integrations with Microsoft CRM and Microsoft Dynamics. The integrations went very smoothly, thanks to the Open API's and developer tools that Mavenlink provided."
Ready to plug and play
Mavenlink already has eleven integrations with third party apps across CRM, ERP, Business productivity and collaboration tools. Currently, there is no seamless integration to HCM platforms. Instead, Mavenlink relies on a text import/export. While this may change in the future Mavenlink has no immediate plans to do so.
This is surprising. Resource management is one area where PSA applications are fighting to develop best practice approaches. A seamless integration with HCM would make some sense to avoid duplication of effort. This is not easy though and it remains to be seen whether they (or anyone else) will achieve this.
CRM: Salesforce, Microsoft Dynamics, Hubspot
ERP/GL: Intacct, Oracle Netsuite, Xero, Quickbooks
HCM: File import/export only with existing integrations to Workday, Oracle, SAP
Business Productivity: Jira, Google G-Suite, Google Drive
Workstream Collaboration: Slack
The integrations are prescribed and customers are able to configure the interfaces to suit their specific business requirements. If the limits of its flexibility are reached then customers can extend the functionality with further development. This enables customers to rapidly integrate the best of breed applications they have chosen to run their organisations.
The management console already allows client to administer and configure the pre-built integrations, including the Salesforce app integration. In a future release Mavenlink will add the ability to manage and monitor any custom integrations as well.
Mavenlink is looking to extend the list. Roger Neel, Chief Technology Officer and co-founder of Mavenlink commented: "A number of new pre-built integrations and enhanced versions of existing integrations are in development and on the roadmap. Over the next few months we plan to release enhanced versions of Jira, Hubspot, and Microsoft Dynamics."
Salesforce integration delivers
The integration allows the flow of both data and the continuation of processes between each system.  An example of this is the prebuilt integration with Salesforce. As Amanda Davenport, Operations Analyst at Novo Group explains: "Integration between Salesforce and Mavenlink is seamless and setup was as easy as selecting a few options to get it turned on. Connecting Mavenlink with Salesforce has helped our firm get our service delivery and sales teams better aligned, and much more effectively forecast resource needs according to what's coming in the pipeline."
What does this mean
Mavenlink is claiming a first for M-Bridge, that it is the first professional services centric integration platform. There are other vendors who have integration platforms available for use, and some would argue that their platforms have richer functionality. What is clear though is that Mavenlink is doing more than just talking about the capability of its product to integrate. It now has a platform that enables companies to integrate directly to their operational system of record.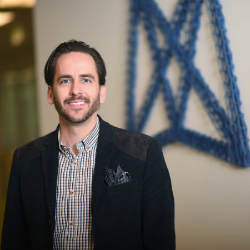 Neel commented: "With the speed and complexity of services work today, it is increasingly challenging to operate within a fragmented business environment. Many firms today have deployed a sea of applications in an attempt to propel their business, and in the process they've created a significant number of gaps in databases, processes and systems which are actually slowing the business down. With Mavenlink M-Bridge, services organizations are able to eliminate silos, streamline processes, and operate with greater business agility."
This is fine if those same companies do not want direct integration between the other systems of record such as HCM and Finance. In this case they may still need a third party integration tool. Those tools include the Salesforce Integration Cloud and Dell Boomi. However, the Mavenlink M-Bridge offers a level of pre-configured domain specific integrations that will be very attractive for its existing and potential customers.