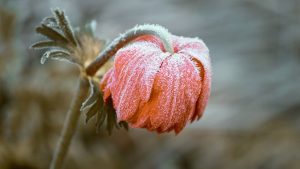 This week, many companies published results (see below), including Upland Software. Apollo raised $32 million in funding, and Fluence bought XLCubed with further investment from its backers. Precisely also made another acquisition buying Anchor Point, a wildfire consultancy and data modelling firm. Agiloft revealed its winter 2021 release with improved integrations to Salesforce, Tableau and Microsoft.
Sage and Airwallex published some fascinating reports. Airwallex revealed how barriers to international expansion for UK firms include payments. Sage urged large corporations and governments to adhere to four guiding principles to help SMBs support climate change action without onerous cost and administrative burdens.
Pick of the week
A new survey by Cyara found that 94% of respondents believe digital transformation initiatives will positively impact customer experience. The problem is they are, on average, delayed five months. Based on 1,000 business and IT decision-makers in Australia, UKI and the US, other key findings included:
Nearly all companies recognize the importance of digital transformation for competitive advantage (98%) and enhancing the customer experience (94%).
7% of respondents say they have sufficient resources to meet implementation deadlines.
When asked if business leaders consulted their IT teams on the decision-making process, only 43% said: "yes, every time" – meaning more than half of IT teams are left in the dark.
Acquisition
Aptean announced the acquisition of Objective Holding (Objective) from funds managed by Alpina Capital Partners LLP (Alpina, Alpina Partners) and private shareholders. Objective is a leading Belgium-based manufacturing execution (MES) and warehouse management (WMS) provider in process and discrete manufacturing.
Intuit announced that it had completed its acquisition of Mailchimp, a world-class, global customer engagement and marketing platform for growing small and mid-market businesses.
MYOB announced the acquisition of Star Business Solutions, a leading business management and enterprise solutions partner, to bolster its direct sales and service channel for ERP (Enterprise Resource Planning) solutions.
QAD announced that its stockholders approved the acquisition of QAD by Thoma Bravo at a special meeting.
ServiceMax announced the completion of the previously announced transaction to acquire LiquidFrameworks from Luminate Capital Partners
Visma has acquired Danish-based Upodi – a subscription management and recurring billing platform. Together with Upodi, Visma will continue to optimise its subscription-based business models to meet increasing market demands. Visma also acquired e-commerce platform Mijnwebwinkel (MyOnlineStore). With this, Visma is strengthening its position in the e-commerce industry in the Netherlands and Belgium.
Appointments
Alteryx has appointed Headspace Health President CeCe Morken and former NetApp CEO and executive chairman Daniel J. Warmenhoven to its board of directors, effective November 10, 2021.
Brillio has appointed Dragos Stoica as Country Manager in Romania and announced a strong expansion campaign in Romania.
Domo announced that Jay Brown had joined its board of directors effective October 22, 2021.
N-able appointed Ann Johnson as a member of the board of directors and the establishment of a cybersecurity committee of the board.
Rimini Street made several appointments this week. It announced Eric Helmer as its chief technology officer (CTO) and announced the establishment of the Office of the Chief Technology Officer (OCTO). In North America, Emmanuel Richard was promoted to senior vice president and general manager, North America Theatre. Gala Lyne takes up Richards's old role as group vice president and general manager, North America – East.
Rimini Street also announced the appointment of Kevin Mease as its first chief product officer (CPO). Bill Carslay is the first group vice president and general manager (GM) of Global Professional Services. Jennifer Perry is the first group vice president and general manager of SAP Services. Meanwhile, Frank Reneke has been appointed the first group vice president and general manager of Oracle Services.
Totalmobile appointed Chris Hornung as Managing Director of Public Sector business. Horning has been the COO at Totalmobile for the last four years.
Winman has issued a press release that affirms its leadership team of five long-standing employees. It is unclear on their roles. The five are Jon Davies, Graeme Brummitt, Nick Jacobs, Jon Wood, and Kim Droessler
Business
Alteryx announced financial results for its third quarter ended September 30, 2021. Revenue for the third quarter of 2021 was $123.5 million, a decrease of 5%, compared to revenue of $129.7 million in the third quarter of 2020. It did achieve 29% year-over-year ARR growth for the third quarter.
Bill.com reported q1, fiscal year 2022 financial results. q1 core revenue increased 164% year-over-year, and organic core revenue increased 78% year-over-year.
Ceridian announced Q3 2021 results. Dayforce recurring revenue, excluding float revenue, up 33% year-over-year. Total revenue, which includes revenue from both Cloud and Bureau solutions, was $257.2 million for the third quarter of 2021, increasing 25.8% YoY.
FD Technologies announced its results for the six months ended 31 August 2021. Total revenue was £128 million, up 7%. There were a total of 41 KX subscription deals in the period (H1 FY21: 14), a threefold increase on the prior-year period as it continues to focus on growing recurring subscription revenue
Freshworks announced financial results for its third quarter ended September 30, 2021. Total revenue was $96.6 million, representing a growth of 46% compared to the third quarter of 2020.
HubSpot announced financial results for the third quarter ended September 30, 2021. Total revenue was $339.2 million, up 49% compared to Q3'20.
Intuit announced its commitment to helping 1 million US small businesses cut their carbon emissions by 50% by 2030. Any small business owner in the US and UK can now go to the Intuit Climate Action Marketplace. This online destination provides resources to small businesses to reduce their carbon emissions at scale while also helping them save money and grow their business.
IRIS Software Group (IRIS)  has teamed up with Payments-as-a-Service platform Modulr to help solve SMEs' cash flow problems by embedding fast, automatic and secure payments directly into its payroll solutions.
IRIS Software Group (IRIS) and Dext announced a partnership to empower accountants to be more productive, profitable and deliver the advice and insight only an accountant can. IRIS customers will benefit from a seamless, digitised information flow, as Dext Prepare automatically and accurately populates real-time data into bookkeeping solutions, which in turn flows into their IRIS Accounts Production, Tax and Practice Management solution
The Golden State Warriors and Oracle announced the launch of the Warriors Player Dashboard, powered by Oracle. This unique system will provide Warriors players and coaches real-time statistics and integrated player performance data.
Pega announced a collaboration with Google Cloud that will help improve experiences in healthcare with better data insights and personalization. This partnership between Pega and Google Cloud will bring together the capabilities of Google Cloud's Healthcare Data Engine and Pega's suite of intelligent healthcare solutions.
Rimini Street announced its Q3 2021 results. Quarterly revenue of $95.6 million, up 15.9% year over year. Gross margin of 65.1%, up from 61.2% year over year, and it has 2,793 Active Clients at September 30, 2021, up 18.1% year over year.
SAP announced that starting in 2025, all new vehicles ordered as company cars will be emission-free.
Teradata reported its Q3 2021 financial results. Public cloud ARR of $148 million, an increase of 83% YoY. Recurring revenue of $352 million, an increase of 7% YoY. Teradata also announced a three-year Strategic Collaboration Agreement (SCA) with Amazon Web Services, Inc. (AWS). AWS and Teradata are increasing both product integrations and development with AWS and launching joint go-to-market programs designed to help customers migrate, modernize, and de-risk their cloud adoption journey using Teradata Vantage on AWS.
ThoughtSpot announced the expansion of its global success hub network with the opening of its new location in Bucharest, Romania. The new hub will help support the fast-growing demand from companies across Europe looking for new ways to build their businesses on data.
Trinet announced the release of its inaugural TriNet Environmental, Social and Governance (ESG) report.
Workiva inc. announced third quarter 2021 financial results. Total revenue for Q3 was  $112.7 million, up 27.9 YoY. It achieved 41.3% YoY growth of customers with an annual contract value over $150k and raised its  full-year 2021 revenue guidance to $439-$440 million
Customer
Mitie, the UK's leading facilities management company, will utilise the Asite Project Information Platform across its Mitie Projects business.
Ott Law Firm has automated its document creation and signature processes with Conga Composer and Conga Sign.
Stockholm Exergi, Stockholm's energy company, has selected IFS Cloud to support its mission-critical enterprise resource planning (ERP) processes.
Reece Group, Australia's leading plumbing and bathroom supplies business, has chosen Infor Warehouse Management System (WMS) multitenant software-as-a-service (SaaS) solution to optimise its operations and grow its business internationally.
Sage has used the Outsystems low code platform to build a 'MyWorkSpace' App to assist with the safe return to the office for its employees.
Florida-based Mission Health Communities (MHC) has achieved 110% return on investment (ROI) due to its deployment of the Prophix FP&A solution.
Leroy Merlin Brazil, a leading home improvement retailer, recently migrated its full analytics efforts to Qlik Cloud®, enhanced by Qlik Catalog™, to support continued growth via trusted, governed data and self-service analytics.
Aviva Singlife, a leading financial services company in Southeast Asia, has selected Qualtrics CustomerXM to help deliver premium financial services support and products aligned to customers' changing needs.
Grupo Lomex, México's most important holder of helicopter companies, announced that it has successfully implemented Ramco Systems' advanced Aviation Suite to digitally transform and integrate its business operations into a unified platform for its four subsidiaries
Cirque du Soleil Entertainment Group has expanded its relationship with SAP by investing in SAP's business-transformation-as-a-service offering, RISE with SAP.
Red Gold Foods, the largest privately held manufacturer of full-line tomato products in the United States, is using UKG to improve operational efficiency and deliver a great workplace experience.
VAI and Associated Pharmacies, Inc. (API), a subsidiary of American Associated Pharmacies (AAP), are working together to improve API business operations with VAI's S2K Pharma software.
Product
ActiveCampaign introduced Sales Engagement Automation, the only sales engagement solution that makes it part of the overall customer lifecycle, helping companies in all geographies and sizes incite growth.
Cezanne announced the release of the Insights analytics module, the latest addition to Cezanne HR's growing HR software suite.
Cornerstone OnDemand announced the release of its latest innovation, Cornerstone Xplor. A core component of the company's vision for a new system of work, Cornerstone Xplor is a holistic people growth experience that delivers a fully integrated and hyper-personalised journey of learning, skill development, growth and career mobility for every person.
Microsoft selected Demandbase and its companies InsideView and DemandMatrix to strengthen the B2B partner ecosystem for new B2B features coming to Microsoft Dynamics 365 Customer Insights.
eXo has updated its mobile application. It now supports authentication with a QR Code, has a new onboarding design and several other UX and UI enhancements
KX has announced a significant update to KX Insights, its cloud-first real-time data analytics platform. For Python developers and data scientists, this latest release makes it easy to leverage the best-in-class performance of KX through a truly Python-first interface.
Neo4J announced the general availability of Neo4j AuraDB Free, a perpetual free tier of the company's popular graph database as a service, AuraDB, with no credit card required to get started.
In a couple of blogs, Oracle revealed that it had enhanced Fusion Cloud HCM Analytics and Fusion Cloud ERP Analytics.
Workato has added connectivity updates to Google Drive, Microsoft Dynamics CRM and Outlook. We also added new capabilities for developers building on the Connector SDK.
Research
ELMO software published findings of a report that looked at workers' attitudes to their organisations around climate change. 48% of Australians, 71% of Gen Z and 52% of Millennials would not work for a business that did not take action to address climate change. 84% of Australians believe Aussie businesses should do more to reduce their emissions and carbon footprint.
ScreenDragon has published The State of Creative Operations in 2021. It reveals details around ways of working, tools implemented, metrics measured, and more. Some of the findings include
Nearly 60% of creative teams are currently working 100% remotely.
78% of the creative leaders surveyed said they expect their creative team to grow in 2022
52% of creative leaders said they measure the value of creative operations, up from 34% in 2019
UKG revealed what it believes are the three HR Mega Trends heading into 2022:
The Growing Reliance on Grey-Collar Workers
The Need for Ethical Leadership
The Agility of Compliance
Research conducted by Economist Impact and commissioned by Zellis has revealed enthusiasm among British and Irish workers to contribute to diversity, equity and inclusion (DEI) programmes by providing personal information. However, many organisations are far behind where they must be to build the trust needed to gather that data, most notably by a lack of clear communications and commitments to action.