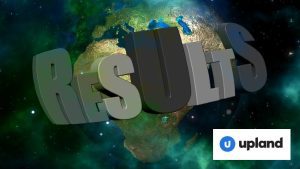 Upland Software has announced its third-quarter results with revenues rising 3% to $76.1 million. This was perhaps not as strong a quarter as CEO, and chairman Jack McDonald had hoped for. He commented, "This was a mixed quarter. We had strong adjusted EBITDA, and our free cash flow is on track, but we had a lower than expected messaging volume, which resulted in our revenue being within our guidance range, but below the midpoint."
That lowered messaging volume will also impact Q4, with Upland lowering guidance by $3.9 million to $73.2 and $77.2 million. Retention remains strong, and the company is actively looking to acquire companies to boost revenue between $40 – $50 million in 2022. Other key figures included:
Subscription and support revenue was $72.3 million, up 2% from $71.0 year over year
Adjusted EBITDA was $25.0 million, or 33% of total revenue, compared to $25.0 million, or 34% of total revenue, in the third quarter of 2020.
GAAP operating cash flow was $5.3 million, compared to GAAP operating cash flow of $18.7 million in the third quarter of 2020. Free cash flow was $4.9 million, compared to free cash flow of $18.5 million in the third quarter of 2020.
Cash on hand as of the end of the third quarter of 2021 was $179.6 million.
Added 107 new customers, 27 major.
The full-year outlook remains relatively strong. Upland expects total revenues of between $299.5 million and $303.5 million.  Recurring revenue should increase by around 4% compared to mid-year 2020.
Products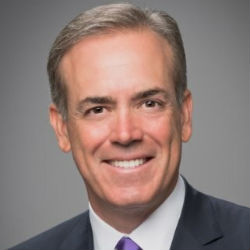 Altify had a strong quarter with the launch of Altify Sales Reference Manager, which extended the sales enablement platform to manage customer references. It helps avoid burning out references, ensuring relevant reference calls and thereby increasing win rates and revenues. The platform itself remains strong, with nearly two-thirds of customers renewing in the year, several of these were 6 and 7 figure deals, according to Rod Favoron, President & Chief Commercial Officer.
The link with Salesforce also strengthened with the announcement that InGenius became one of the first Salesforce Service Cloud Voice for Partner Telephony integrators on the AppExchange. This integration for Salesforce Service Cloud users can maintain their investment in and enhance their voice environment through the close integration.
Looking forward to growth
There were some awkward questions about the mixed results in the analyst call. However, McDonald remains bullish about the longer-term outlook. In recent months Upland has increased sales and marketing from 15% to 18% of revenues, and he believes that the company can attain a 15% growth rate annually. However, organic growth is likely to remain at 2-5%, according to McDonald. He did not state whether the balance is in net new or through acquisitions.
While these results may seem disappointing, the sales team has focused on renewals and retentions this quarter. That has paid off, and it means that the focus moving into the later part of this year and 2022 can shift to winning new business and cross-selling within the customer base. While the outlook was lowered, McDonald inferred that this was more a result of caution than necessity.
Enterprise Times: What does this mean?
The share price has dropped by nearly 20% over the last few days, from a high of $34.17 on Nov 3rd to $26.01 at the close on November 3rd. These results are not, perhaps, the doom and gloom that shift signals. The focus on retention and resigning big accounts is important. It should free up resources to bring in new revenues.
Several questions remain. Will it secure the remaining one-third of its renewals in 2022, or was Upland unable to re-sign those customers because they intend to leave?
Besides Altify and InGenius this month, there is little sign of product updates across the portfolio. The only product announcement was a press release on the investor news pages in 2021! There is still substantial spending though. In the third quarter, 13.7% of total revenues were spent on R&D. Is this high enough, especially when G&A is at 23%?
Can the sales organisation transition from farmer to hunter mode? Winning new business is a very different proposition to retaining existing business. Is the Upland team leveraging Salesforce and its leading product Altify to win new deals? If it is, then that would be a great case study.
Some observers feel Upland Software is undervalued. That may indeed be the case. However, the results of the next two quarters will give a stronger indication. Most of the news that Upland has released is around its acquisitions and growth in recent years and months. McDonald is still talking acquisitions, but does he need to shift focus to a more balanced approach of investing in the products and go-to-market relationships with Salesforce and HP?