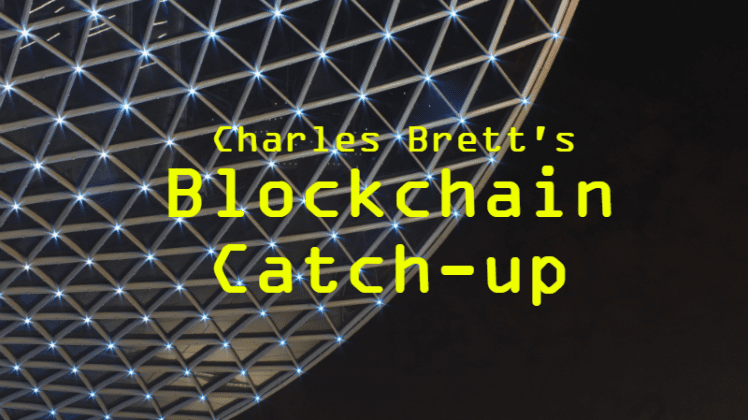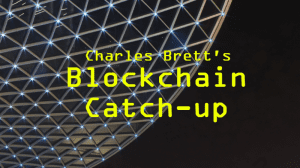 This is Charles Brett's start-of-the-week Enterprise Times 'blockchain catch-up' Week 44. Necessarily it is idiosyncratic and selective.
It is not intended to be comprehensive but does seek to highlight 'Quick Takes' on specific developments as well interesting pieces to read, a listing of some (not all) announcements/press releases and pointers to upcoming events.
Quick Takes – Charles Brett's Blockchain Catch-up Week 44
Report says CBDCs could save ASEAN firms US$100B/year in cross-border costs
This report, from Oliver Wyman and JP Morgan, starts: "Global corporates move nearly $23.5 trillion across countries annually, equivalent to about 25% of global GDP. To do this, they have to rely on wholesale cross-border payment processes which remain sub-optimal from a cost, speed, and transparency standpoint. As well as resulting in significant transaction costs of $120 billion per annum, these processes also result in additional costs from FX conversion, trapped liquidity and delayed settlements.
"While numerous private sector players, from the CLS Group to SWIFT, and central banks
(such as the Hong Kong Monetary Authority and Bank of Thailand) have initiated various
projects to resolve the existing pain points, we are yet to see a scalable and seamless
solution that can work across countries, currencies, and payment systems.
"We believe that a multi-currency central bank digital currency (mCBDC) network could
provide an effective blueprint to tackle many of these problems simultaneously, thereby
making 24/7 and real-time, cross-border, cross-currency payments a real possibility."
Quick Take: the report's summary about the potential end result says it all. "The end result: A full-scale mCBDC network which facilitates 24/7 real-time, cross-border
payments and FX PvP settlements could save global corporates nearly $100 billion annually.
"Naturally, an mCBDC solution would trigger a rethink on how commercial banks and other
foreign exchange providers may deliver their current offerings, however, we are encouraged by the potential for new business and operating models, which could yield long-term benefits for all participants."
There is much to chew on here.
7 pieces to read – Charles Brett's Blockchain Catch-up Week 44
Selected announcements/press releases/opinions – Charles Brett's Blockchain Catch-up Week 44
Selected upcoming events
Blockchain Conference/Blockchain Expo Europe 2021 (November 23rd-24th, 2021)
Blockchance Europe 2021 (December 8th-10th, 2021 – was July 7th-9th, 2021)
Crypto Finance Conference (San Moritz, January 2022)
Bitcoin 2022 (April 6th-9th, 2022).