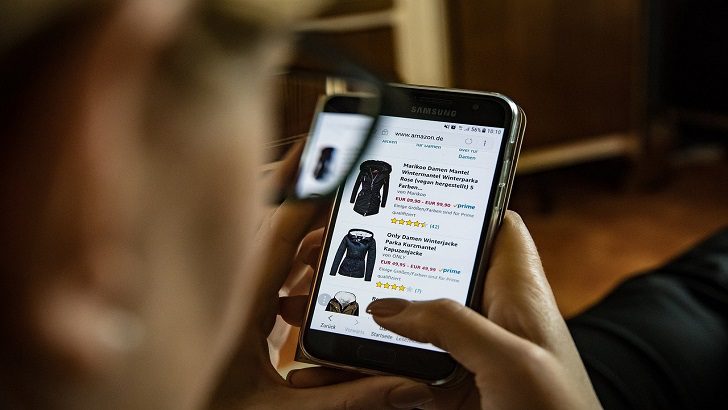 Celerant Technology, a provider of retail solutions, has announced its – mobile apps for online shopping. Available for iOS and Android, retailers can launch a Celerant app to expand their omnichannel strategy. The solution delivers a personal, interactive shopping experience on any mobile device. With seamless integration to Celerant's back-office software, retailers can make product updates in a central location.
This keeps their app and eCommerce website in sync without any additional effort. They can also manage orders from all channels – in-store, online and mobile – in a single place.
"We are excited to now have another channel to sell to customers," said Gina Soto, Web Director, D&D Texas Outfitters. "Celerant designed and developed our app, and it is now officially launched on the app store! Having our app integrated with our eCommerce site, and our storefront, makes it easy for us to manage everything. From inventory to pricing to promotions. Our app helps us to connect with our customers and offer them same day pickup at our store. Especially now when so many of them are shopping at home."
Celerant says it will develop the mobile apps from start to finish with minimal effort by the retailer. Each app's branding and experience is consistent with the retailer's eCommerce website, and is faster and easier to use too. Celerant offers standard and custom apps, and includes built-in editing tools that allow retailers to easily update their app's branding. This includes the use of the logo, colour scheme, text, banners and images. With iOS and Android compatibility, retailers can launch their app on both Google and Apple Play Stores.
Updates products app & eCommerce site in real-time
One of the biggest differentiators of the mobile app is its integration to Celerant's back-office software. This allows retailers to keep their app updated and in sync with their eCommerce site in real-time. This is managed without having to enter data twice. After a product is updated in the back office, changes are reflected immediately on the mobile app and eCommerce website. This includes product names, descriptions, prices and images. Inventory levels can also be updated on Celerant's point of sale, eCommerce and marketplace integrations in real-time. Orders from all channels are managed in one place. This helps retailers save a significant amount of time, reduce data errors, and ensure data consistency across their entire business.
BOPIS & Curbside pickup app included
Celerant's 'Buy Online, Pickup In-Store' (BOPIS) and Curbside Pickup App comes standard with every app. Customers can pay for their order and 'checkout' with same day, in store pickup, curbside pickup or traditional shipping. The app sends a notification, via text, to the customer when their order is ready for pickup. Customers can click a link in the message to alert the store when they arrive at the curb.
Personalised push notifications
Retailers can create and send personalised notifications directly to their customers' smart device from the app. The company says this will help drive customer engagement and retention. Similar to a text message, notifications appear on the customer's home screen, and link to the app. This increases the chances of a sale and eliminating the risk of getting blocked by email spam filters. Messages can be personalised based on purchase history and preferences, and are sent automatically based on triggers. These triggers can include orders, cart abandonment, birthdays and other activities. Examples include cart reminders, holiday promotions, 'on sale' alerts for bookmarked items, product review requests. Additionally, order/shipping confirmations, curbside pickup instructions, and more.
"Conversions on mobile apps are 3x higher compared to traditional websites. A staggering 47% of consumers are now using mobile apps," says Zeke Hamdani, Director of Web Services at Celerant Technology. "Not only can retailers take advantage of this shift, they can launch our app with minimal effort and maintenance. Our mission has always been to provide an all-in-one retail solution. The app offers our retailers yet another new channel with real-time integration to all their other channels," adds Hamdani. The app will offer integrated loyalty rewards and buying clubs, reservation reminders, social media login capabilities, and other exciting features.
Celerant's Mobile Shopping App is available for both Cumulus Retail, an affordable and powerful website for small businesses and Stratus Enterprise, a comprehensive platform with advanced functionality. Customers can choose either Celerant's standard app, or a custom app that includes unlimited designs and custom functionality.
Enterprise Times: What this means for business?
Celerant Technology is an interesting retail software provider that has worked with merchants to expand businesses past their physical storefronts. The company has been pushing the boundaries into the online world for a number of years. Surprised that the company was not already offering such services to their customers. Mobile commerce is not the dominant form of eCommerce. Retailers, brands and online merchants need the ability to offer services such as BOPIS and curbside pickup to their customers. All the various research indicates that customers are demanding it!