In the first major announcements since its acquisition by Appfire, SoftwarePlant has unveiled new pricing effective from October 1st 2021. It isn't all bad news, though with some pricing decreasing, notable for customers using cloud-based solutions.
On Jira Cloud, there are slight increases for BigPicture and BigPicture Enterprise customers with less than 5,000 licenses with a decrease for those with more than 5,000 licenses. Big Gantt and BigTemplate users have cause for celebration with price reductions for companies with more than 2000 licenses and no increases.
Jira Data Centre pricing has increased across the board. Jira Server pricing has increased for any customer on the 25 licences or above tier. Only the bottom tier for ten users remains unchanged. BigPicture for Trello remains free of charge. Full details of pricing are available here.
While the price changes are imminent existing customers can take advantage of legacy prices to renew for 60 days, up to November 29th. Existing quotes are valid for 30 days. For customers looking to purchase the higher tiers on Jira Cloud, they should request a requote based on the new pricing
Why is the price changing?
BigPicture last changed its pricing in October 2019. Since then, SoftwarePlant has made major changes across its portfolio. In September 2020, it released version 8.0. Then in June this year, it released version 8.1 and updated BigPicture, its premium extension BigPicture Enterprise, and the leading Gantt chart tool for Jira – BigGantt. Now backed by Appfire, the company continues to add new features, improve performance and strengthen security.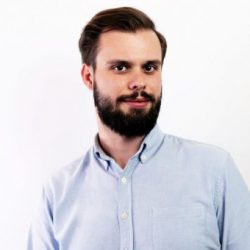 Secondly, SoftwarePlant argues that in October 2020, Atlassian announced it would speed up its journey to the cloud and retire the Server hosting model. In June 2021, it adjusted its pricing, and these changes are a reflection of this.
The third justification is that this pricing change has been a long time in coming. It was considered prior to the acquisition by Appfire and these changes not only align with the product maturity but also to increase the attractiveness of its cloud solutions. In the announcement, Olgierd Borówka, Head of Marketing at SoftwarePlant, wrote, "We want our pricing to align with Appfire's goals to standardize pricing across the portfolio, recognize the value that our apps provide, and adjust Cloud prices to make migrations more cost-effective for enterprise customers."
Enterprise Times: What does this mean
Smaller customers cost more to maintain, hence the higher pricing. The challenge is whether it will continue to attract smaller customers. Or, will it target enterprise customers and cross-sell to other Appfire customers? Will BigTemplate and BigGantt be the solution attracting new customers to the platform with price reductions of up to 78%.
What is refreshing is that the pricing is not all upwards. SoftwarePlant has also told existing customers that they can renew at the lower pricing. In making the announcement, is Borówka creating a sense of urgency to attract more renewals? Is this a deliberate ploy or just pricing changes forced upon the business unit by Appfire?
There is a bigger question. Will the increases in the lower end of license numbers impact sales in the longer term? However, SoftwarePlant is unlikely to be the last to increase prices. Inflation is creeping up, and many companies held pricing during the pandemic. Will the market bear the price increases? Will this slow down the growth that SoftwarePlant has enjoyed over the last few years?